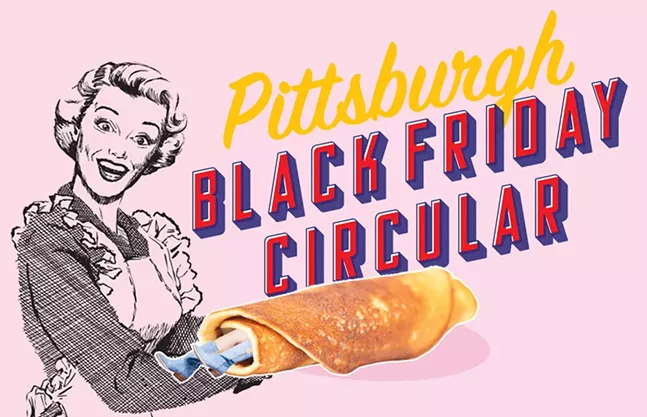 Welcome to Pittsburgh's Black Friday Circular, where you'll find the perfect local gifts for your favorite yinzers. From this year's hottest accessories (know anyone in need of a sinkhole repair?) to the season's hardest-to-find items (a daily newspaper, for one!), we found the best deals a mid-sized city can offer ... whether you want them or not.
---
Adopt One Alligator, Get Six Free
If no
alligators are available, 10 wild turkeys
or one red pigeon may be substituted

---
DIY Sinkhole Repair Kit

Contains one inflatable Port Authority bus. Delivery not guaranteed.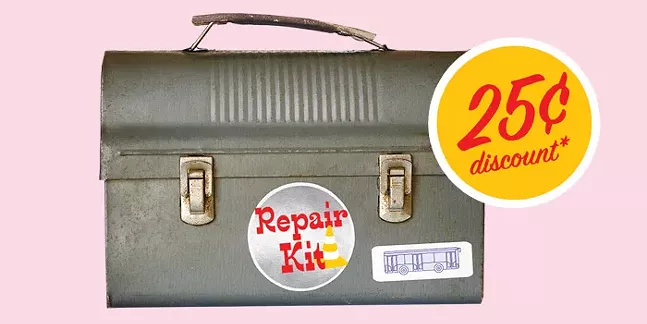 *When you present your ConnectCard

---
Pittsburgh T-Shirt Bundle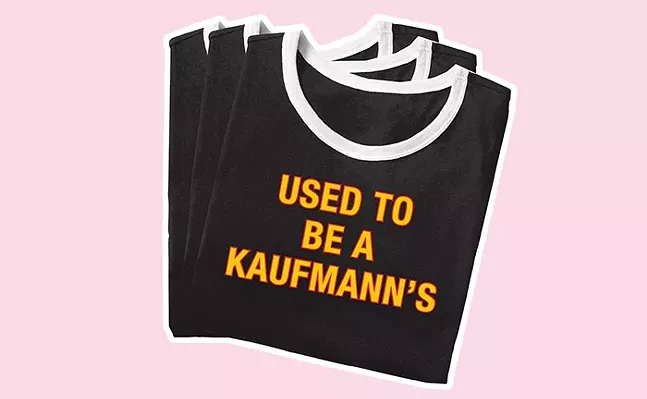 Paired with a Used to be a Macy's
paired with a Used to Used to be a Kaufmann's

---
Eau de Burnt Almond Torte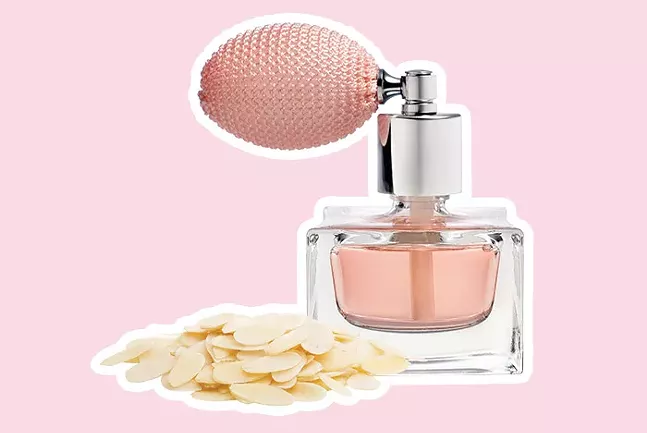 For the sophisticated Pittsburgher
who is tired of smelling like Heinz Ketchup
---
Eau de Heinz

For the Yinzer who DGAF
---
Extra! Extra! Cry All About It!

Write checks out directly to JR Block
Warning! May contain misogynist cartoons
---
Rick Sebak Masks for Cyclists

Things that aren't here anymore: Angry drivers! The rage flies out the window when they see the cyclist they're about to yell at is no other than their favorite WQED personality!
---
Iron City Aiight
The same beer you love, now infused with CBD oil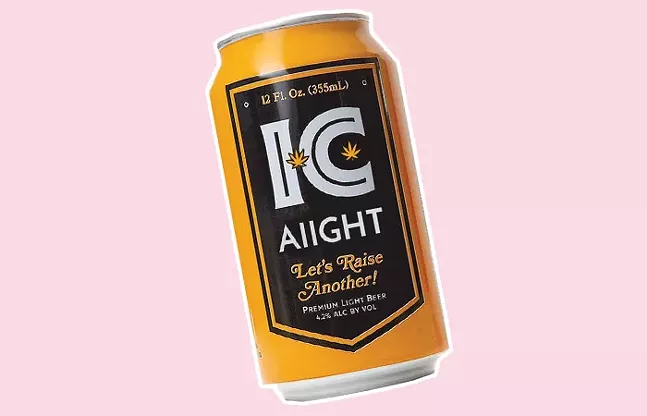 *Helping Pirates fans get through another no-hitter
*For when you accidentally read a Mark Madden Tweet
---
Self-Driving Party Pedaler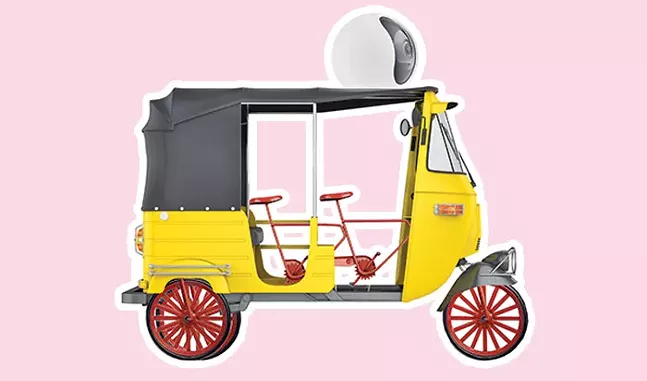 Now you can drunkenly yell at passersby without even pretending you're pedaling! (Passengers are still not allowed to drink on board the vehicle.)
---
Pamela's Hotcakes Throw Blanket

Stuffed with fresh strawberries, brown sugar, sour cream, and YOU.

*Twice as big as one of Pamela's normal-sized famous crepe-style hotcakes
---
Just for Mayors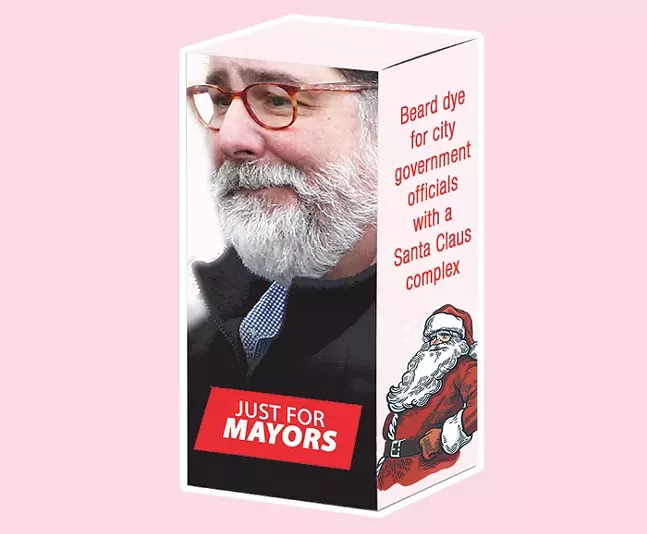 From the makers of Just for Men Hair Dye
---
Designer Clean-Air Breathing Mask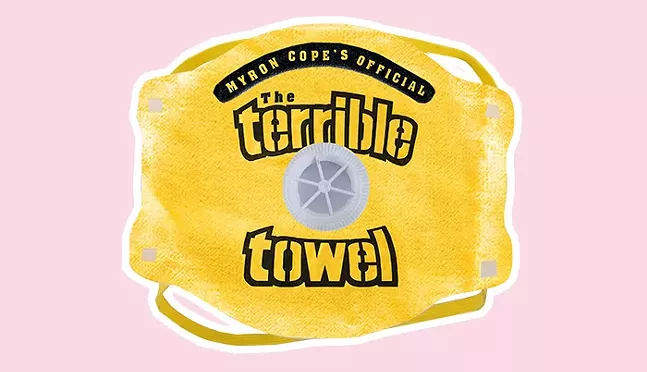 Limited Terrible Towel collector's edition for the person who wants to live long enough to watch Sunday's game
---
Pittsburgh First Aid Kits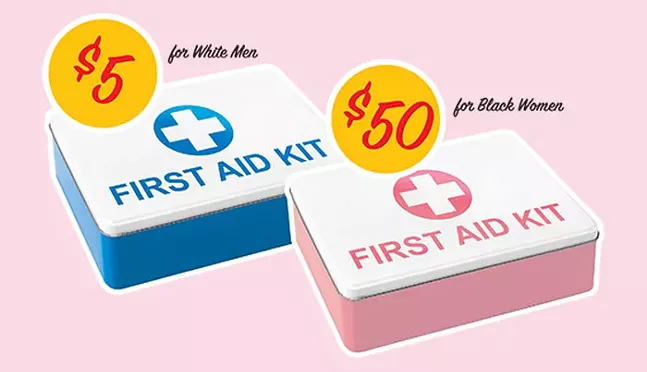 Warning: Won't heal scars left from reading Pittsburgh's Inequality Across Gender and Race report from Gender Equity Commission