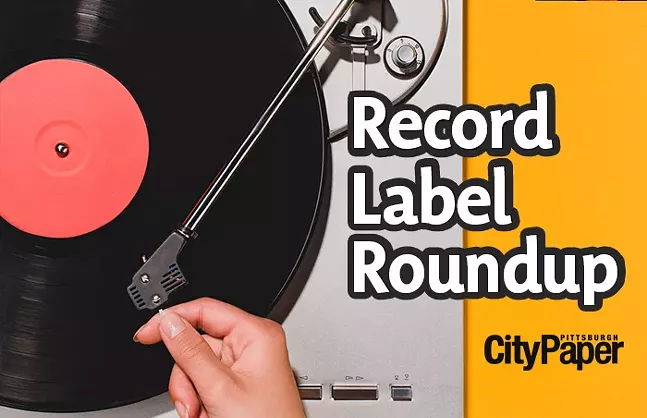 No matter how ingrained you are in the Pittsburgh music scene, you still might not know just how many record labels are operating locally. Many of them fly under the radar, but they're definitely worth knowing.

Follow along with us (almost) every other weekday, as we will feature a different Pittsburgh-based label ... until we run out.
Lemon Tree Records
Founding Date/Founder(s):
2014, Bobby Smith
Genre:
Punk, Emo, Indie Rock. "We just try to focus on pumping up good people, we're far more concerned about who the bands are as people than what their music sounds like."
Artists/Bands Highlights:
Currently feature Booze Radly, Always Tired, Ghost Music, Anna's Anchor, and The Eastern Portrait. Will be working with Milpool, The Snipped, TV's Norm, and God's Green Apples in the near future.
Inspiration:
"When I was first thinking about trying to do this for real I sent out emails to a bunch of labels that I looked up to," says Smith. "Two responses to those emails were hugely impactful for me. One was from Mike Park of Asian Man Records just telling me to do it for the love of music and not really consider the financial aspect. The other was from the drummer for 82 percent of all PGH Punk bands, Timothy Little, of Between the Days Records. He gave me a ton of great advice and really showed me the ropes as much as you can in regards to the DIY spirit and how to professionally release music. It was a huge help!"
Info:
facebook.com/lemontreerecs
. submissions currently open. Email
lemontreerecs@gmail.com
with a bio of your band and at least two songs, MP3s preferred
L
emon Tree started out booking and promoting shows at local bars and coffee shops in State College, but knew Pittsburgh is where they wanted to end up. Drawn to the strong sense of community within the DIY scene, Lemon Tree wanted to join and expand upon the local music circle. The label eventually graduated to online compilation releases, and now also drops physical releases with a family-style approach.
"Not only are we an actual family, but we want to work with people who feel like an extension of our family," says Smith. "I think that my ultimate goal with Lemon Tree is to have a large Thanksgiving feast (with pre-feast touch football of course) with everyone associated with the label. That's really what we're going for here. ... I just feel like our role is to help some really great people get more people to listen to music that they've worked so hard on."