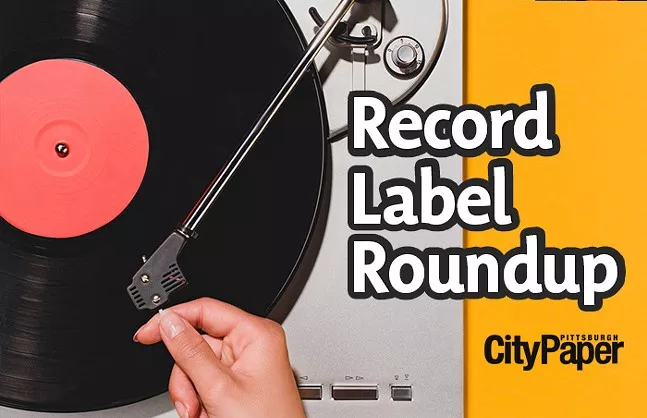 No matter how ingrained you are in the Pittsburgh music scene, you still might not know just how many record labels are operating locally. Many of them fly under the radar, but they're definitely worth knowing.

Follow along with us (almost) every other weekday, as we will feature a different Pittsburgh-based label ... until we run out.
Darling Recordings
Founding Date/Founder(s):
2015, Nick Faidley
Genre:
Non-specific. "We've released our fair share of indie rock, but mixed in with some experimental electronic, outsider folk, rap, and mainstream pop."
Artists/Bands Highlights:
Hales Corner, Stone Irr, Steve Marino, Jeremy Jones, Falcon Jane, Nora Petran, Joey Walker
Inspiration:
"XL Recordings for their multi-genre approach and track record. Father/Daughter for their ability to help young artists thrive. Winspear for constantly pushing us to do better and grow. Jagjaguwar, Secretly Canadian, and Dead Oceans (I worked for all three labels from 2014 - 2018) for teaching me most of what I know about the 'business' part of things."
Info:
darlingrecordings.com
. Faidley is always open to hearing new tunes. Artists can contact
info@darlingrecordings.com
with any music they'd like to share.
In 2018, Nick Faidley moved to Pittsburgh from Bloomington, Ind., and with him came Darling Recordings.
"I must confess that I don't have a great sense for the Pittsburgh scene yet," says Faidley. "Hopefully, we'll be a benefit to the music community here in time."
But, with musicians able to records themselves at home, release music digitally, and build following themselves on social media, it can be hard to know the benefit of indie labels in general in 2019.
"For that reason," says Faidley, "Darling has focused on coordinating physical media (vinyl, CD, cassette, etc.), distributing those products internationally (via Secretly Distribution), marketing, and design, all in addition to the necessary financial support. At the end of the day, though, Darling is most concerned with being an advocate for our artists. That's most important."
For most of the artists on Darling Recordings, the label has been their sole home.
"That's really important to us," says Faidley. "We want to help artists get started, help them grow, and continue to support them as they become more successful. ... It's magical to watch a song go from idea, to demo, to rough mix, to master, to release. And to be a trusted part of that process? There's nothing better."