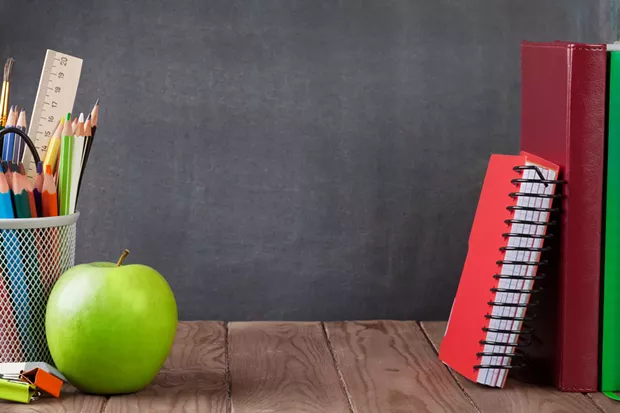 The upcoming May primary election features three contested races for seats on the Pittsburgh Public School District Board of Directors. In past years, only 1 in 5 voters cast votes in the school-board election, but education advocates stress the importance of these races. At $594.4 million, the district's operating budget this year is larger than the city of Pittsburgh's.
Last night, education-activism coalition
Great Public Schools Pittsburgh
hosted a forum where the candidates weighed in on issues ranging from school discipline to the perennial hot-button issue: charter schools.
District 1 School Director Sylvia Wilson is running unopposed. Veteran School Director Thomas Sumpter is not running for re-election after more than a decade of service. Former Pittsburgh City Councilor Sala Udin and and James Myers — director of community affairs and business development for Urban Innovation 21, an organization that helps businesses in under-served communities — are facing off for his seat. In District 5, incumbent Terry Kennedy will face Ghadah Makoshi, founder of Pittsburgh Baby Equipment Rentals, a small business that rents baby equipment to Pittsburgh visitors. District 7 Director Cynthia Falls was being challenged by Joseph Conrad Kearfott Burns, but he has since dropped out of the race after being accepted into law school. His name will still appear on the ballot because the deadline for withdrawal has passed. And in District 9, incumbent Carolyn Klug will face Veronica Edwards who did not attend last night's forum.
Here's a look at where the candidates stand.
Question: Of the 10,000 suspensions last year, more than three-fourths were issued to African-American students. Do you support the elimination of suspensions for students in grades K-5?
All seven candidates at last night's forum said they support the elimination of suspensions for students at the elementary school level.
Question: Charter schools are not currently held to the same standards of accountability and transparency as public schools, yet they receive taxpayer dollars. Do you support stronger charter-school transparency and accountability measures?

All seven candidates said they support stronger transparency and accountability measures for charter schools.
Question: What will you do to address large class sizes?


Sylvia Wilson: "One of the things we have been looking at is to make sure the class sizes are particularly small in the early classes, because if they get the foundation there, it helps them as they move forward. But sometimes it is a financial issue."
James Myers: "Every teacher wants a small class size. But I think we should look at trying to put more paraprofessionals in the school system. We definitely want literacy coaches at the kindergarten, first-, second- and third-grade level. First you learn to read, and then you read to learn."
Terry Kennedy: "Absolutely class sizes need to be smaller, but as far as making that an official policy, that's not a great idea."
Ghadah Makoshi: "There should be a policy on class sizes, and I think it should be at a maximum 20, especially when you're talking about K-3. When we talk about finances, we have to talk about budgeting priorities. When you have larger class sizes, it creates a domino effect. You have behavioral problems, and you can't attend to students who need more mentoring and support."
Cynthia Falls: "It is an administrative problem. Our role would be to work with [the superintendent]. We also have to look at equity. If you have schools that need more support, we might have to go even lower [on class sizes]."
Carolyn Klug: "Two words: fair funding." (Last year Gov. Tom Wolf enacted the state's first fair-education formula, that considers the number of children in the district who live in poverty, are enrolled in charter schools, and are English-language learners. But advocates continue to push for more state funding.)
Education advocacy group
A+ Schools
will also be holding a candidate forum at 6 p.m. May 8 at the Kaufmann Center in the Hill District.