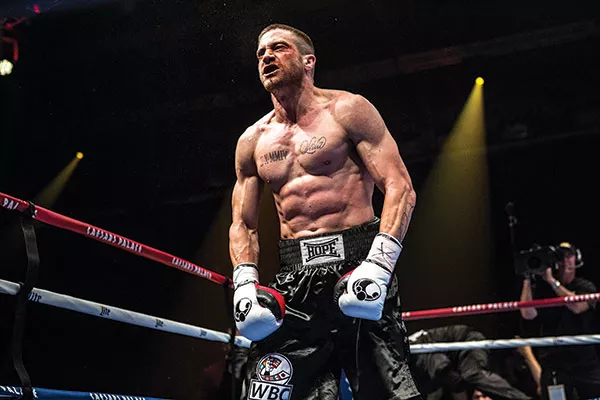 Fathers and Daughters. Gabriele Muccino directed Russell Crowe, Aaron Paul, Jane Fonda and Amanda Seyfried in this domestic drama.
Judy's Dead. Local actor Tom Atkins heads the cast of this dark drama about family relations. Written and directed by Dave Rodkey.
The Last Witch Hunter. Directed by Breck Eisner and starring Vin Diesel; Pittsburgh subs for NYC.
Me & Earl & the Dying Girl. Alfonso Gomez-Rejon directs this adaptation of Jesse Andrews' novel about a teenager befriending a classmate with leukemia.
The Other Side. Chris Niespodzianski wrote and co-directed (with Raymond Mongelli III) this tale of a Pittsburgh-based zombie apocalypse.
Southpaw. Jake Gyllenhaal stars in this boxing drama, directed by Pittsburgh native Antoine Fuqua.
Survival Knife. More hometown horror, this knife-attack drama is directed by Mike McKown.
The Barn. Independent horror movie involving an ancient evil, directed by Justin M. Seaman.
Also, currently or soon-to-be shooting: Concussion, the Will Smith vehicle about football head injuries, and American Pastoral, Phillip Noyce's adaptation of Phillip Roth's 1997 novel.