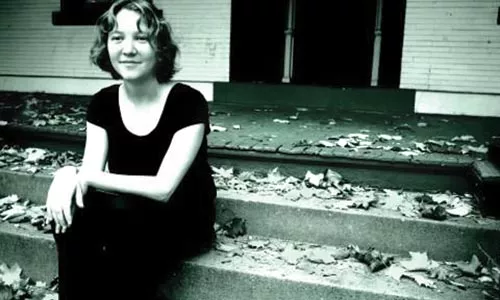 As in years past, one of 2009's biggest events for Pittsburgh musicians isn't happening here in town -- it's in Austin, Texas. But don't take it personally. The sprawling music conference South By Southwest (SXSW), and the craziness that surrounds it, makes Austin the music capital of the world this week, no matter where you're from. For music industry folks and fans alike -- and not least the more than 1,900 acts performing at it this year, both famous and unknown -- SXSW is the place to rock and be rocked.
Running from March 13-22, SXSW includes separate music, film and interactive media conferences, as well as a record convention and a poster-art show. Much like the other, smaller music conferences that take place all over the U.S., the music portion (March 18-22) is ostensibly comprised of a tradeshow, panel discussions and speakers during the day, and hundreds of music showcases at night, featuring the bands chosen by the conference.
At least, that's the theory. But one could argue that the real action at SXSW happens anywhere but the official arenas, and that sideshow at this point surpasses the main event. Surrounding SXSW proper are tons of private events and meetings for music-biz people, and round-the-clock parties thrown by both corporations (clothing, magazines, labels, beverages, etc.) and scrappy off-the-radar entrepreneurs. Some attendees who go mainly for the festival's legendary, city-wide party atmosphere don't bother buying the costly official badges and wristbands, and many bands play SXSW in an unofficial capacity.
Pittsburgh will be represented again this year, but in numbers that are a bit down from 2007, when I covered the festival for City Paper. Some acts are notably absent, for example Girl Talk, who made a big splash there in 2007. (He's touring Europe now instead.) By the official tally, Pittsburgh has only two acts showcasing: singer-songwriter Emily Rodgers and longstanding garage rockers The Cynics, as well as their Pittsburgh-based label Get Hip.
Rodgers and her five-piece band weren't even planning on going until "about a month ago," she says. Having recently signed to the Misra record label, she was invited to play the label's showcase. "The label's located in San Francisco, so I'm excited to meet the other people on the label," she says. She's playing one additional afternoon show in an Austin bookstore.
The Cynics, meanwhile, have a schedule that's more representative of how many enterprising bands approach the festival. Over just a few days, they'll play the Get Hip showcase with other bands on its roster, plus three different afternoon shows at record stores, and a final show late on March 22, the last gasp of SXSW, when everyone's looking worse for the wear. (Catch The Cynics back in Pittsburgh on Thu., April 2, at 31st Street Pub with the Ugly Beats and Rainy Day Saints.)
Playing this year in an unofficial capacity are a few more acts with Pittsburgh ties. Just days before the release of the band's debut full-length on Rykodisc, The Takeover UK has a couple of dates at SXSW. Gil Mantera's Party Dream (of which two-thirds of the members now live in Pittsburgh) has two showcases lined up, and local all-star punk band Kim Phuc have managed a hefty schedule of parties -- though just exactly how many remains in the air just days before.
"There's not a lot of planning," says guitarist Eli Kasan, who will be attending SXSW for the first time. "I'm sure it's going to be insane," he adds, noting that the band is bringing very little of its own gear, instead relying on backlined and borrowed equipment. "I haven't figured out if I'm packing a pillow or not."
"The only reason this is happening for us is Corey," Kasan says, referring to Kim Phuc's bassist Corey Lyons, who landed the gigs through relationships forged during his stints touring in Aus Rotten and Caustic Christ. They'll be playing about five shows, including a house party that doesn't even start until 3 a.m. One show, sponsored by Converse, includes the likes of Sub Pop's No Age; some shows won't be announced until the day before.
The fest will include a couple of other acts Pittsburgh has some claim on: the DJ duo Philadelphyinz, who hail from Philadelphia but have strong local roots, and Steve Goldberg & The Arch Enemies, the chamber-pop group that began as a senior project at Carnegie Mellon. Still others from the Pittsburgh music scene will be on hand, if not to perform, then to gather inspiration and connections from this musical pressure-cooker.
As you've probably realized by this point, the whole thing's kind of a big, beautiful mess, and wading through it -- and stumbling upon unexpected scenes and music when your plans inevitably go awry -- is a big part of the fun. Visit us online at www.pghcitypaper, where we'll be posting daily updates and photos from SXSW on our music blog, FFW>>, and see what all the fuss is about.