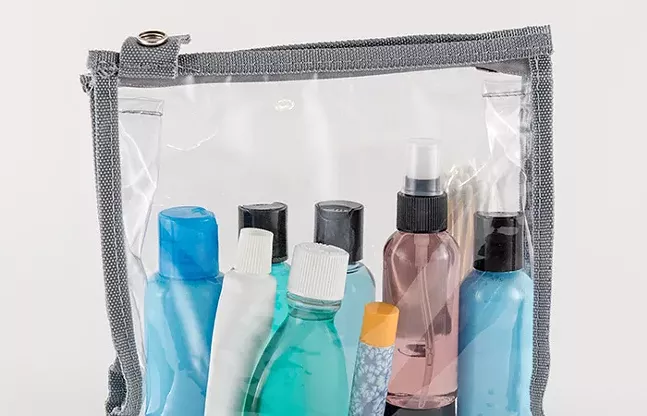 As the conflict between Ukraine and invading Russian forces rages on, people in Pittsburgh and throughout the United States are looking at ways to help those affected by the war. Throughout April, you can donate much-needed items to hygiene kits benefitting impacted Ukrainians.
Allegheny County Executive Rich Fitzgerald and City of Pittsburgh Mayor Ed Gainey announced that, from Mon., April 18-Fri., April 29, the city will collect travel-sized hygiene items for kits that will then be "assembled, shipped, and then distributed to refugees and others impacted by the crisis."
Folks can drop off items, which range from travel-sized toothpaste and soap to tampons, hand sanitizer, and lip balm, at various collection sites throughout the city. The items must be travel-sized in order to fit into closeable one-gallon plastic bags that can be carried easily.
For additional information, to find a printable list of all accepted items, or to sign up to be a donation site, visit
alleghenycounty.us/ukrainedonations
.
A map of all collection sites can be found
at this link
, where organizations and entities interested in being a collection site can fill out a short form to have their location added to the map. The map will be updated as other sites are accepted.
The Brother's Brother Foundation, a Pittsburgh-based nonprofit focused on delivering health care, education, and disaster relief throughout the world, has partnered with the city to coordinate the collection and shipping of the kits.
"One thing about western Pennsylvanians and Pittsburghers, we come together and help folks in need," says Fitzgerald in a press release. "There is a huge number of people of Ukrainian heritage here in western Pennsylvania and we have been asked over and over what can be done to help those in Ukraine. Coordinating this drive for hygiene kits is just one small way to have a big impact and we are grateful to everyone who has committed to participating."
Darrin Kelly, president of the Allegheny-Fayette Central Labor Council, the headquarters of which is designated as a drop-off site, expands on this, saying that Ukrainian immigrants "settled in this region to work in our mills, providing labor to our large industries and working to provide for their families."
"Generation after generation, they have worked to building this region and are still a proud part of our workforce today," says Kelly. "It is only fitting that our many unions are part of this effort. We are proud to stand by and work with County Executive Fitzgerald and Mayor Gainey to benefit Ukraine."
Kits will be shipped overseas, so all liquid items should be sealed with packing tape. The kits should not include aerosols or powders, and money or notes should also not be put in the kits.
Brother's Brother will also accept monetary donations. Credit card donations can be made at
brothersbrother.org
, by choosing Ukraine Relief in the dropdown menu. Checks should be made payable to Brother's Brother Foundation and sent to Brother's Brother Foundation, P.O. Box 645934, Pittsburgh, PA, 15264-5257. Please note "Ukraine Relief" in the memo field.
"The people of Pittsburgh are proud to do all that they can to support those in need in Ukraine," says Gainey. "These hygiene kits are essential supplies for everyone who has had to flee their homes because of this unjust war. By coming together as one community, we are able to provide these kits to all who need them, and Pittsburgh will continue to stand with you during this time of crisis. Thank you to everyone in our community that has worked to make this happen
—
and to everyone who will participate."