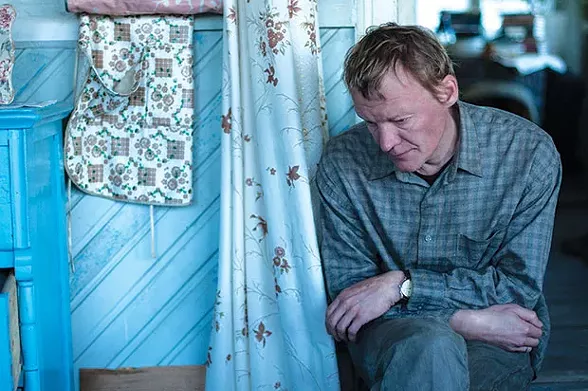 Another sure sign of spring is the annual Russian Film Symposium, now in its 19th year. This year's theme is Kino-Ivory, referring to the White Elephant awards. For the last quarter-century, these awards have been conferred on worthy Russian films by the Guild of Film Scholars and Film Critics of the Russian Union of Filmmakers. Given the time span, this group of films thus provides a chronicle of Russian cinema since the collapse of the Soviet Union and the significant changes that occurred to how films are produced and distributed.
Selected works screen through Sat., May 6: four during the day on the University of Pittsburgh campus (Cathedral of Learning Room 232), and four nighttime screenings at Melwood Screening Room, in Oakland. The films are in Russian, with English subtitles, and will be introduced by a slate of guest speakers, including academics, critics and a former president of the Guild of Film Scholars. For a complete schedule of films and events, see www.rusfilm.pitt.edu.
The following films screen at Melwood:
The Duelist. In 19th-century imperialist Russia, a former army officer makes a living settling duels for aristocrats. Aleksei Mizgirev directs this lavishly produced 2016 drama. 7:30 p.m. Wed., May 3.
Leviathan. In this 2014 drama set in a rundown fishing town on the Barents Sea, a mechanic fights against an eminent domain order for his property, and by extension, the endemic corruption of the prevailing institutions. Andrei Zviagintsev directs this Oscar-nominated film. 7:30 p.m. Thu., May 4.
The Student. In Kirill Serebrennikov's 2016 drama, a Russian high school student becomes increasingly convinced that the contemporary world is off its moral axis. 7:30 p.m. Fri., May 5.
Zoology. Life changes for a rather sheltered middle-aged zoo worker … after she grows a tail. Ivan I. Tverdovskii directs this 2016 drama. 7:30 p.m. Sat., May 6.