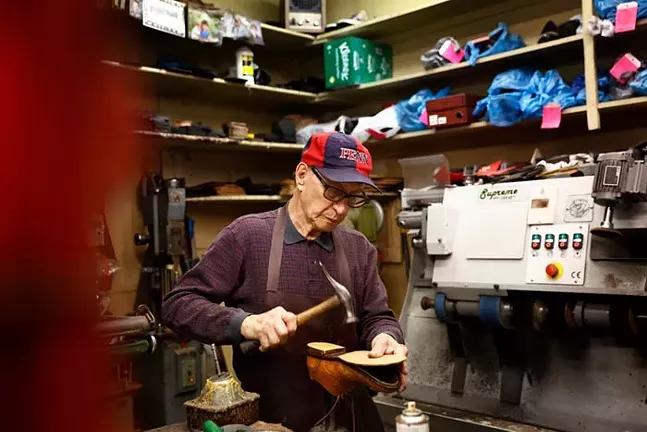 Pittsburgh City Council declared yesterday Gabriel Fontana Day in honor of the retired cobbler's service to the Downtown community, where he worked for 48 years.
<!—StartFragment—>Fontana, 81, learned the shoemaker's trade during his boyhood in Italy before moving to Pennsylvania in the early 1970s. For 48 years, he ran Gabriel Fontana Shoe Repair on Forbes Avenue. Ahead of his retirement at the end of 2022, Fontana
reflected on his long career
in a
Pittsburgh City Paper
profile than.
<!—StartFragment—>
The council proclamation, sponsored by Bobby Wilson (D-North Side), noted his commitment to a trade long in decline.
<!—StartFragment—>
"Mr. Fontana's quality work and dedication have made him, and his iconic Forbes Avenue store, a staple of the Downtown Pittsburgh community; and... thousands of Pittsburghers, Downtown workers, and many more have counted on his high-quality craftsmanship," the proclamation reads.