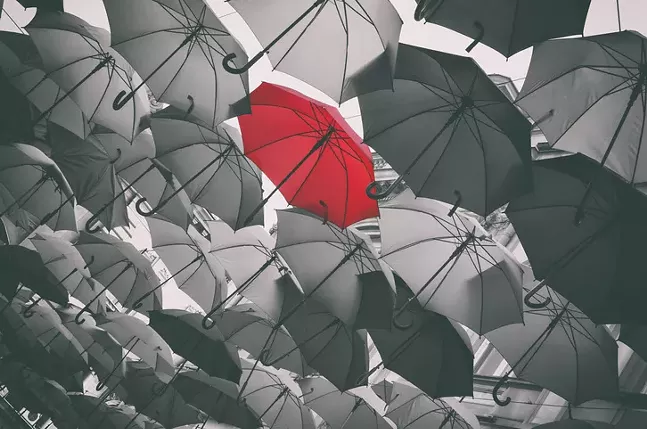 On Mon., Dec. 17, sex workers, advocate, and allies all over the world will observe International Day to End Violence Against Sex Workers. The event was founded in 2003 as a way to memorialize the victims of the Washington state's "Green River Killer," many of whom were sex workers.
Violence against sex workers was not new in 2003 and is still endemic today, but the annual event has helped bring to light the stories of victims and exposes the apathy these crimes are often met with. Observing the day differs city to city, but usually includes vigils for victims, and gathering to show solidarity with trans women, women of color, and other populations that disproportionately face violence and marginalization. Find more information about International Day to End Violence Against Sex workers at
december17.org
or read
City Paper
's
interview
on the subject with a local stripper.
Sex Workers Outreach Project's Pittsburgh chapter is hosting a vigil for those lost at 7 p.m. at Persad Center in Lawrenceville. The organization set up a
submission
form in which people could share their experiences in the industry. The anonymously submitted stories will be performed at the event by local actors, though those workers who are "out" can perform their own if they choose.
In preparation for the event, SWOP-Pittsburgh has shared three of the stories they've received so far with
CP
. Submissions are open through Friday, so if you'd like to participate, share your story
here
. For more information about the event, go
here
.
The following stories have been lightly edited for clarity.
Pornography gets a bad rap. Women who do porn are shamed, and men who consume a lot of porn are painted as sad or lonely (despite the fact that porn is widely consumed by people of all sorts). Porn is thought to give folks unrealistic expectations of sex and is blamed for sexual violence. What is missing from these narratives, though, are the many ways in which porn also assists people in self exploration; connects them to performers and other viewers; and stretches their imaginations to be open to new desires. I produce independent porn with my husband that we sell on indie platforms like ManyVids. Customers on these sites not only buy access to previously uploaded content, but often also order "custom videos."
When customers order custom videos they will tell the performers what they would like to see in the videos, and performers will create those fantasies for them. Because we are a [cisgender heterosexual] presenting couple, we often get customers who are interested in cuckolding or in exploring bisexuality. One day, we got a custom order from someone who was beginning to embrace his own bisexual desires, but who wasn't fully comfortable acting on them. He asked us if we could put together a video where we talked directly to him and walked him through the fantasy of a male/male/female threesome with us. We enjoyed creating a fantasy for him, but didn't anticipate the emotional message that came after the video was sent: "Thank you thank you THANK YOU! I've never cried while masturbating but I've never had a chance to enjoy a video as my true self and it moved me to tears. You and your husband were so beautiful, sexy, and kind with what you've created. Thank you again for making me feel safe and understood in requesting this custom, you have truly changed my life." I never heard from him again, which I take to be a good thing. I hope that he has gone on to have the experiences that make him feel whole.
When outsiders talk about porn, when they make assumptions about it, they do so without understanding that the work we do has real and often transformative impacts on the lives of others. Many of my friends have said that they feel called to sex work. This doesn't seem like an overstatement to me. I too feel called to sex work. It is among the most intimate, personal, and profound work I have ever done.
When I've told people who aren't sex workers that I've worked as an escort and stripper (which I rarely do) they usually respond with either pity or envy. They feel bad for me having to degrade myself or they look up to me as being braver and wilder than they are. But the reality is that sex work was sometimes a beautiful and fun experience for me and it helped me get out of debt when no other work could have. But it was also dangerous. I was lucky to never experience assault as an escort, but I was assaulted in a private room at a strip club. I didn't feel like I had any recourse. I had heard from other dancers that the club would just fire me if I reported the assault.
The stigma of sex work means that women who work in the industry are seen as disposable, and acceptable targets for violence - whether that's assault, rape, or murder. And that makes the world more dangerous for all women. I wish more people would understand that the way sex workers are treated has larger implications for how we treat all people.
In response to [Stop Enabling Sex Traffickers Act/Fight Online Sex Trafficking Act (SESTA-FOSTA)], I was/am a sex worker. It's currently a side hustle, I don't actively seek out clients but every now and then I'll get an offer on FetLife (currently the only site I use for this). However, when I was unemployed after my long illness last winter it was my only source of income.
When I was in high school it was a safe place to sleep and maybe a meal when I couldn't take the abuse at home for another minute and was too ashamed to ask for help. I do not regret it, I am not degraded by it, and out of all the jobs I have had it has been one of the least exploitative. I have never been assaulted by a client. You know why? Because I was able to screen them first. I was able to talk with them from the safety of my phone or laptop, I was able to set limits, rules, and expectations, and I was able to walk away if I felt they wouldn't be followed, without that person being able to find me in real life. If I still relied on sex work to support myself right now, I might very well have to go out on the street, where it's much harder to say no, where if a potential client is disgusted by me being trans there is nothing between them and my so very breakable body. Or I could continue soliciting online, moving from platform to platform as they get shut down, knowing that sooner or later I'll probably get caught and punished for daring to profit from my own body. That is the choice facing thousands of sex workers, overwhelmingly GRSM (gender/romantic/sexual minorities and/or racial/ethnic minorities.
This is a queer issue, this is a trans issue, this is a black issue, a brown issue, an API issue, a Latinx issue. This is a labor issue. This is a HUMAN RIGHTS ISSUE. These bills will kill people. SESTA-FOSTA HAS ALREADY KILLED PEOPLE. I'm speaking up because it's safer for me than for so many. If you can, you need to speak for us too. Sex workers are easy for politicians to ignore, but they would TREMBLE before the might of the entire working class demanding true liberty and justice for ALL of us. Let them shake in their magic fucking strappy boots.