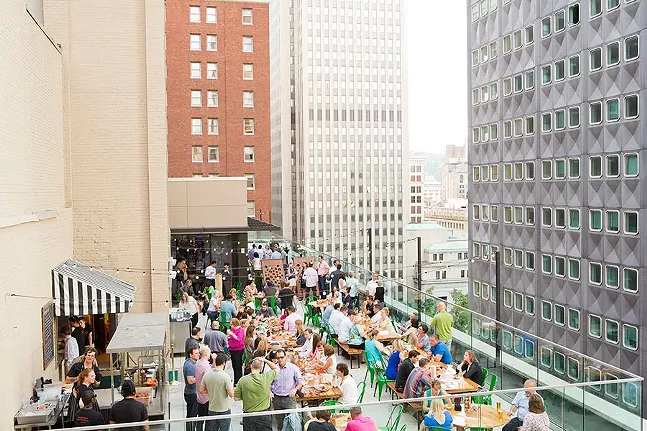 Eat outside!
Pittsburgh has finally packed up its 40 degree days, which means it's time for restaurants to dust off their patio furniture and open outdoor dining for the season.
Looking for a place to get a bite and a little tan? Check out one of these unique open-air spaces across the city:
●
Biergarten at Hotel Monaco
Sit nine stories above Downtown at the Kimpton Hotel Monaco Pittsburgh while indulging in German-inspired snacks and of course, lots and lots of beer.
●
Fairlane
This Mount Lebanon spot has plenty of space next to its auto shop-turned-eatery. Eat and drink your way through the menu while enjoying the quiet neighborhood.
●
Round Corner Cantina
From the entrance, Round Corner Cantina looks tiny. But a few steps in and past the bar and a back door opens up to a huge deck. Grab some guac and stay all night long (till they close).
●
Café du Jour
Café du Jour is one of the South Side's best-kept secrets. Its secluded patio is the perfect refuge from the city hustle. Try the spinach dip!
●
Bae Bae's Kitchen
Escape to a greenhouse outside of Bae Bae's Kitchen on Liberty Ave. These structures aren't just aesthetically pleasing, they're also environmentally friendly.
●
Il Tetto
Rain or shine, you can drink frosé on the rooftop of Sienna Mercato.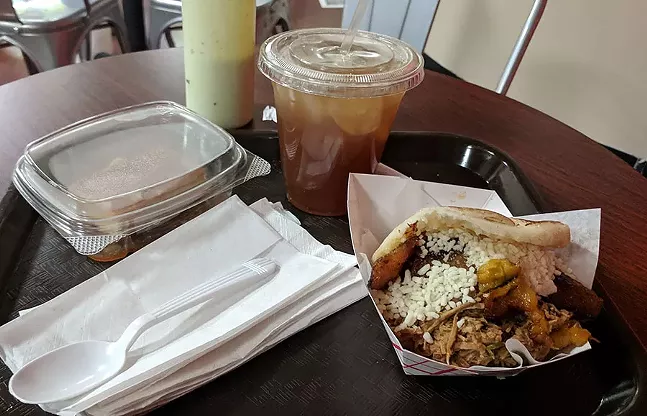 Cilantro & Ajo
This week, Cilantro & Ajo got its first set of wheels.
The Southside's newest Venezuelan spot debuted its brand new food truck at Allegheny City Brewing on Thursday night. The menu mirrors the brick-and-mortar with a huge selection of arepas and empanadas. A few specials — the beloved pabellon bowl, yuca fries, and taqueños — are also featured on the menu. The signature brown lemonade (trust me, it's delicious), makes an appearance and is not to be missed.
Keep a close eye on the restaurant's social media pages (
@cilantro.ajo
on Instagram) to track the truck down,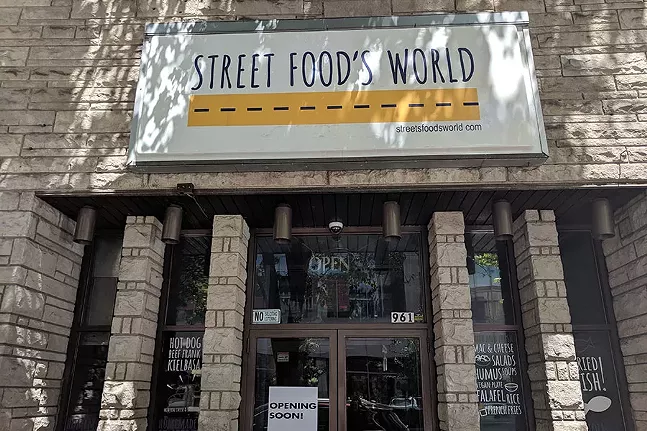 Street Food's World
The old Hanlon's Cafe on Liberty Ave. is getting a makeover.
The breakfast spot will turn into Street Food's World, a new concept serving everything from pierogies and stuffed cabbage to falafel and hot dogs. By the looks of it, the menu will satisfy any lunchtime craving.
There's a soft opening planned for Tue., May 28. Keep an eye on the restaurant's website
streetfoodsworld.com
for updates.
National Young Chefs Competition
Three hours, three courses, and one basket of mystery ingredients. These are the factors working against (or with) 10 of the nation's young, up-and-coming chefs at the 2019 National Young Chefs Competition held at the Pittsburgh Technical College June 1.
Starting at 7 a.m., the 10 cooks will put their culinary talents to the test, the winner chosen by a panel of judges from the Chaine des Rotisseurs, the oldest food and wine organization in the world. At the same time, four pastry chefs from across the nation will compete for the top spot in the National Pastry Competition. Winners will be announced that evening at a black-tie gala.
Judging starts at 10 a.m., and while chefs sweat over sauce pots, special events will take place featuring local (Hop Farm and Wigle Whiskey) and national (Nestle Corporation) presentations. Competitors will be judged on kitchen skills, originality, presentation, and taste.
Beer Economics
Heading out to buy a Memorial Day six-pack? You're not alone — the holiday is one of the country's top days for beer sales.
Beer is the most popular alcoholic beverage in the U.S. A new report, released just ahead of the holiday weekend, is showing just how important a cold brew is to the country's economy.
According to a study, done by the National Beer Wholesalers Association and the Beer Institute, the beer industry contributes more than 2 million jobs and $328 billion to the U.S. market. With over 7,000 breweries and 3,000 distributors, the industry directly employs over 200,000 residents.
In Pennsylvania alone, there are over 7,000 jobs and $3.6 billion in wages connected to the beer industry. As a whole, beer contributes $11.4 billion to the Commonwealth's economy.
This weekend, as you go pick up a holiday six-pack or case, treat yourself to an extra can or two. It's for the economy.
Gilmore's Mini Golf Bar
Pittsburgh: are you ready for another pop-up bar? This time, there's mini-golf involved.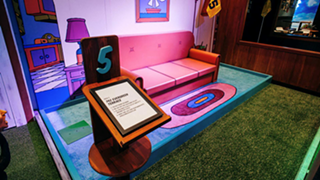 Gilmore's Mini Golf Bar is coming to the 'Burgh at the end of November. This "ultimate indoor mini-golf bar," features nine unique holes, even one designed in the style of
The Simpsons
living room.
Putt and drink your way through the course starting Nov. 30. To make sure you get a tee time, register for pre-season tickets at
gilmoresgolfbar.com
.