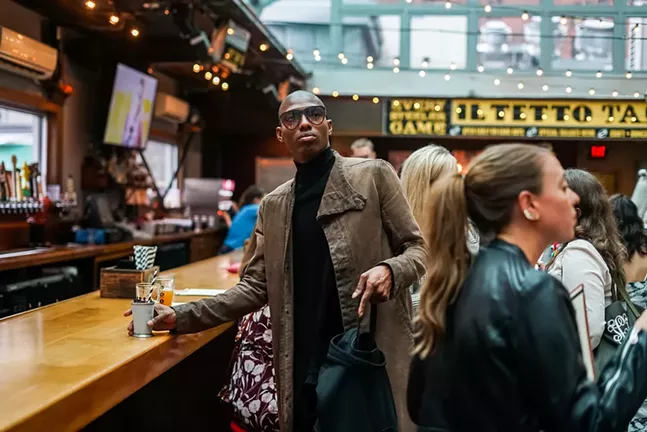 Pittsburgh Fashion Week is back for its 2019 season, with a lineup of 10 designers showcasing their work from Sept. 30-Oct. 3. The events, including runway shows and parties, will take place at multiple locations around the city, include HIP at the Flashlight Factory and Wintergarden at PPG Place
The lineup of
designers
includes
Stew Frick
of Sweet Tooth Customization, Yetunde Olukoya of Ray Darten, Amber Adda of Amadda Designs, and more.
Fashion Week begins with an invite-only kickoff party at Il Tetto and continues on Tue., Oct. 1 with Technovation, an event that combines fashion and technology. The runway shows begin on Wed., Oct. 2 with The Fashion of Flesh, which celebrates the art of tattooing, awarding models with the titles of Best Chest Piece, Best Back Piece, and Best Sleeve. Fashion Week closes out with a fashion show where the selected designers can show off their collections.
Pittsburgh Fashion Week began in 2010 and has been run by the Downtown Community Development Corporation since 2016.
Editor's Note: This article originally stated that Pittsburgh Fashion Week went on hiatus in 2017, when it did not. It has been updated to correct the error.