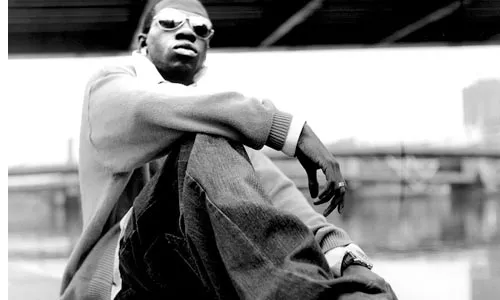 Act famous to get famous -- it's a well-worn path to success that's been navigated by entertainers from David Bowie to, well, East Liberty emcee Freestyle. After only three years at the mic, the 21-year-old rapper has been moving up in the music industry with the same tenacity and audacity that helped him win contests like WAMO's on-air rap challenge. You can hear that drive on his new Mikey Bo-produced track, "I Shows Off," which opens with a razor-edged synth line and a celebratory proclamation: "F-R-E-E -- yeah, you know me!" In conversation, Freestyle could be running for president, so without further ado, we bring you his stump speech.
For someone who's never heard you, how would you describe your music?
I would basically say I make worldly music.
Worldly?
Yeah, worldly -- like, "for everyone." I'm not a gangsta rapper, but at the same time, I wanna make songs that gangstas will listen to. I'm more of a clubby type. I'm an emcee, I make hits. Trying to make classic albums, make something that appeals to everyone ... I wanna make it for the whole world, because I want to become an international superstar.
Good work if you can get it.
Yeah! [Laughs.] Exactly, right?
But you mainly focus on club music and feel-good beats?
Yeah. Though I actually just did a track with this new group called Couture -- they're coming out on Warner Brothers -- I'm actually on their first single, called "Let's Rumble." And they're pop, like Britney Spears. Usually, for a rapper to go on a joint like a Britney Spears-type song is a crossover totally out of the normal. So I want to establish that I can do that early, so they can't just place me in one category.
What are your own tastes?
I basically just listen to Jay-Z, 50, Luda, maybe some Nelly. But at the same time I'm trying to expand. I'm listening to some Evanesence, or some different type of rock thing. I'm trying to get some German or Italian rap, or London hip hop, just to see what makes these songs different.
Recently, you've been working with DJ Mikey Bo?
He did a couple songs with Nelly Furtado and Justin Timberlake. He was like, "I really want to work with you ... I'm gonna keep giving you songs." He's a cool dude. I've never gotten to sit-down sit down with him in the studio. Everything we do is like, he's somewhere and I'm somewhere, so he'll send the beat.
What do you look for in a collaborator?
For me, it's like, they have to be hot. And be comfortable within themselves and confident that what they make is hot. I can't work with someone who's doubting themselves.
It's all about confidence?
Yeah, it's all about confidence. A lot of artists focus on, "the beat has to be hot for the song to be hot." ... I think it's kinda like clothes -- you know, like "clothes don't make the man, the man makes the clothes"? It's my job to make you like the beat. It's my job to make that beat a song. The beat is just noise without the artist.
So much of rap and hip hop seems to be about personality. What personality do you want to get across?
I'm a very jokey, love-to-have-fun type of person ... that kind of Fresh Prince of Bel-Air personality, you know? [Laughs.] I feel like I'm on TV all the time. I try to be a very humble person, and you can hear that in my music, but sometimes I'm real cocky -- you gotta have a swagger. But I'm a happy, have-fun type of person. I'm not really angry.
You'll learn, man, you'll learn.
Yeah.
I heard you just signed with Sony.
I got so many different offers from different labels, but Sony was the first one we met with. ... I basically am with them, but until I officially drop, or I get my advancement from them, or I "officially" officially meet with them. But I mean, everybody knows I run with Sony -- they got my back on certain things. I could still switch, don't get me wrong, but I highly doubt it happens.
When's the record coming out?
We still haven't decided on a proper single. The way they're marketing me is, you know, being the first major big rap superstar out of Pittsburgh -- the whole "King of the 'Burgh" thing. They want to drop things in late May, early June. We already agreed with MTV that they would do my first video, here in Pittsburgh of course.