After a successful pilot year,
Bookish in the 'Burgh
, Pittsburgh's free teen literature festival, returns for a second year on March 27-28, 2020. Yesterday, Pittsburgh Cultural Trust shared the details of the forthcoming event at an announcement party in the Trust Arts Education Center.
2020's Bookish in the 'Burgh will take place over two days throughout the Cultural District and has expanded significantly since last year, with the help of input from local teens. While seven authors participated in the pilot event, the second annual Bookish in the 'Burgh features more than 30 authors of teen literature, many of whom are
New York Times
bestselling and award-winning writers. Authors include Emery Lord (
The Names They Gave Us
), Mark Oshiro (
Anger is a Gift
), Roshani Chokshi (
The Star-Touched Queen
), Pittsburghers Kit Frick (
See All the Stars
), S. Jae-Jones (
Wintersong
series) and
more
.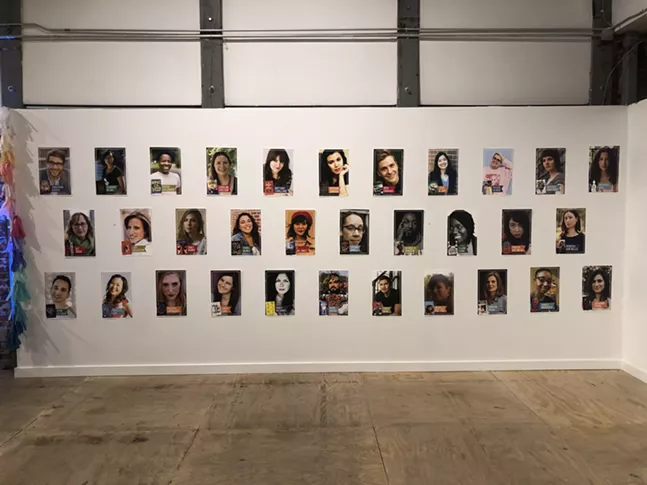 "There's a lot of excitement and enthusiasm from all over the country from authors and publishers who heard of the festival and now see Pittsburgh as this market where they want to send their teens or authors to interact with teen readers," says Kelsey Ford, creator and director of Bookish in the 'Burgh and Pittsburgh Cultural Trust senior programming manager.
More authors also means more discussions and panels. 2019's event had mostly one-on-one conversations with an author and moderator. Next year, the program will have a large selection of panels with diverse authors sharing their perspectives on topics like LGBTQ+ representation, the importance of people of color as protagonists, paths to publications in the literary industry, fantasy worldbuilding, and family dynamics, to name a few.
"Teens will have to make a choice about what they are interested in," says Ford, "like a writing track or fantasy track."
Additionally, capacity has increased. When registration for the first festival became available - the event is free, but registration is required - it filled up in one week. Bookish in the 'Burgh was originally set to be one day but changed to two due to the immense interest.
"There is clear enthusiasm, momentum, and desire in Pittsburgh to see events for teens that are free," says Ford.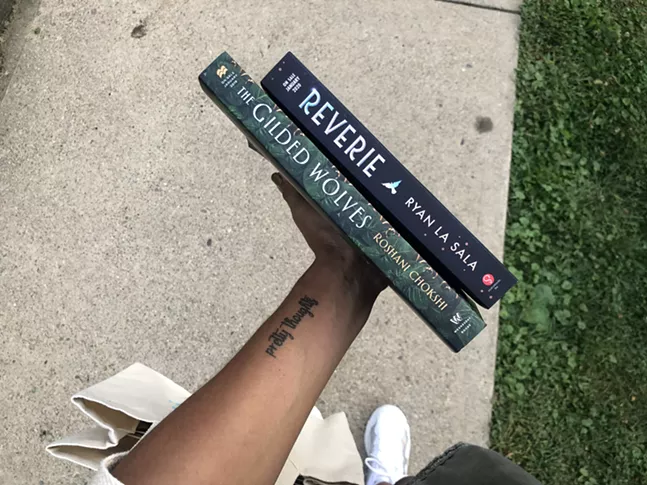 Other festival programs include a pop-up bookstore from Riverstone Books, the festival's sponsor, hands-on activities for teens led by community organizations, an author signing party, and writing workshops. Those programs, along with the panels, take place on Bookish in the Burgh's second day, which is Teen Day.
"The Teen Day is planned in large part with the help of the festivals teen ambassadors," says Ford. "More than 20 selected teens from around the region help plan all the different elements of the festival to ensure that the event is truly staying relevant to the interest of teenagers."
Every month the selected teen volunteers meet with ford to discuss the festival.
"They are really involved in planning and design," she says. "It's giving them skills but also it helps so it's not grown-ups trying to figure out what teens want. Putting them in charge of it is really important to me. We're not celebrating teen voices unless we give teens a voice."
The first day of the festival is the first Bookish in the 'Burgh Educator and Adult Advocate Day, which offers professional development workshops and other courses designed for educators, librarians, adult writers of teen literature, and more, to figure out the tools to put more books in the hands of teens and figure out the resources needed to enhance their experiences with those books and encourage a lifelong love of reading and writing. Admission for Educator and Adult Advocate day is $40, which supports keeping Teen Day free.
"We're really passionate about making this by teens for teens," says Ford, "and trying to explore all genres and backgrounds and different religions and ethnicities and genders."
Registration for 2020 Bookish in the 'Burgh will open in early 2020.