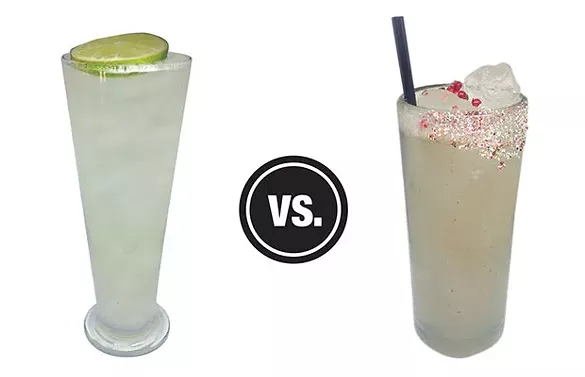 Each week, we order the same cocktail at two different bars for a friendly head-to-head battle. Go to the bars, taste both drinks and tell us what you like about each by tagging @pghcitypaper on Twitter or Instagram and using #CPBoozeBattles. If you want to be a part of Booze Battles, send an email to food-and-beverage writer Celine Roberts, at celine@pghcitypaper.com.
Tres Rios
1719 E. Carson St., South Side
Drink
: Picante Paloma
Ingredients: Blanco tequila, Guajillo chile, lime, grapefruit soda
Our take: Lime is the first flavor to make its presence known, followed by the mellow sweetness of the tequila and finished with a low burn at the back of the palate. Refreshing and pleasant, this drink takes you straight into the spring sunshine.
Vs.

täkō
214 Sixth St., Downtown
Drink: Vanilla Paloma

Ingredients: Sauza Hornitos blanco tequila, pink peppercorn, vanilla, grapefruit, lime
Our take: This cocktail is smooth as silk, with notes of vanilla that float over the citrus backbone. The tequila makes a slow entrance, just enough to know what you're drinking is indeed alcoholic. A peppery, floral nose and just a touch of spice add depth.