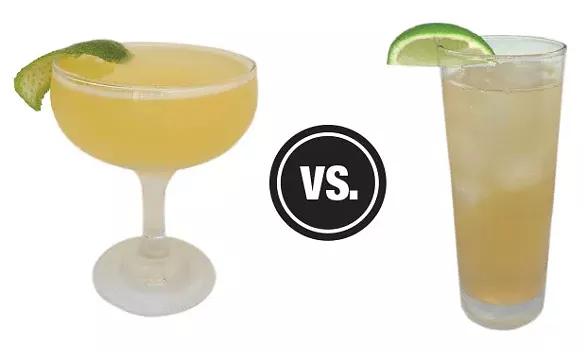 Each week, we order the same cocktail at two different bars for a friendly head-to-head battle. Go to the bars, taste both drinks and tell us what you like about each by tagging @pghcitypaper on Twitter or Instagram and using #CPBoozeBattles. If you want to be part of Booze Battles, send an email to food-and-beverage writer Celine Roberts, at celine@pghcitypaper.com.
Tender Bar + Kitchen
4300 Butler St., Lawrenceville
Drink: Airmail

Ingredients: Cruzan gold rum, honey, lime, sparkling wine, lime twist
Our take: As we bid farewell to Tender Bar + Kitchen (closing April 22), it was only right to have a classic from its Banker's List of cocktails. Its Airmail is a delight on a hot day, with fresh lime to brighten the rum, and honey that's just a little funky to give it some depth. Sparkling wine makes it great for a happy-hour lift.
Vs.
The Livermore
124 S. Highland Ave., East Liberty
Drink: Airmail

Ingredients: Plantation Grande Reserve 5-year gold rum, honey, lime, cava, lime wedge
Our take: Served on ice, this rendition of the classic was lighter and deliciously chilled. The Plantation rum had notes of vanilla, complemented by the sweetness of the honey, and the lime's acid cut through it all. This cava was slightly drier and lent a nice finish.