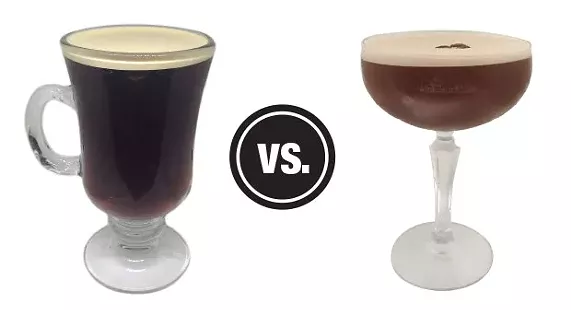 Each week, we order the same cocktail at two different bars for a friendly head-to-head battle. Go to the bars, taste both drinks and tell us what you like about each by tagging @pghcitypaper on Twitter or Instagram and using #CPBoozeBattles. If you want to be part of Booze Battles, send an email to food-and-beverage writer Celine Roberts, at celine@pghcitypaper.com.
Piper's Pub
1828 E. Carson St., South Side
Drink: Good Morning & Good Night

Ingredients: Maggie's Farm La Revuelta dark rum, Bulleit rye whiskey, chocolate bitters, allspice dram, cold-brew coffee
Our take: The aroma of freshly brewed coffee hits the nose first, followed by the nutty taste of rum and allspice. The result is spicy, but not hot, with a slight bitterness from the chocolate bitters to round out the sweeter flavors.
Vs.
Grapperia
3801 Butler St., Lawrenceville
Drink: Chopped and Brewed

Ingredients: Maggie's Farm spiced rum, elderflower spirit, Aztec chocolate bitters, espresso
Our take: This drink is for those who like a bitter drink with just a touch of sweetness and cream (here, crema on the espresso). It's a coffee-drinker's dream, with caramel notes on the nose and nutty flavors throughout.