31. Get JAZZed up
Cool like ice, Pittsburgh International Jazz Festival is usually toward the end of spring. Free concerts, workshops and special events are staged at state-of-the-art August Wilson Center and outside on Liberty Avenue, but vibe is as important as anything. Chances are, you'll dig jazz even if you've never really listened. Fans from around the world make the trip for Pittsburgh's jazz party. Least you can do is be cool, daddy.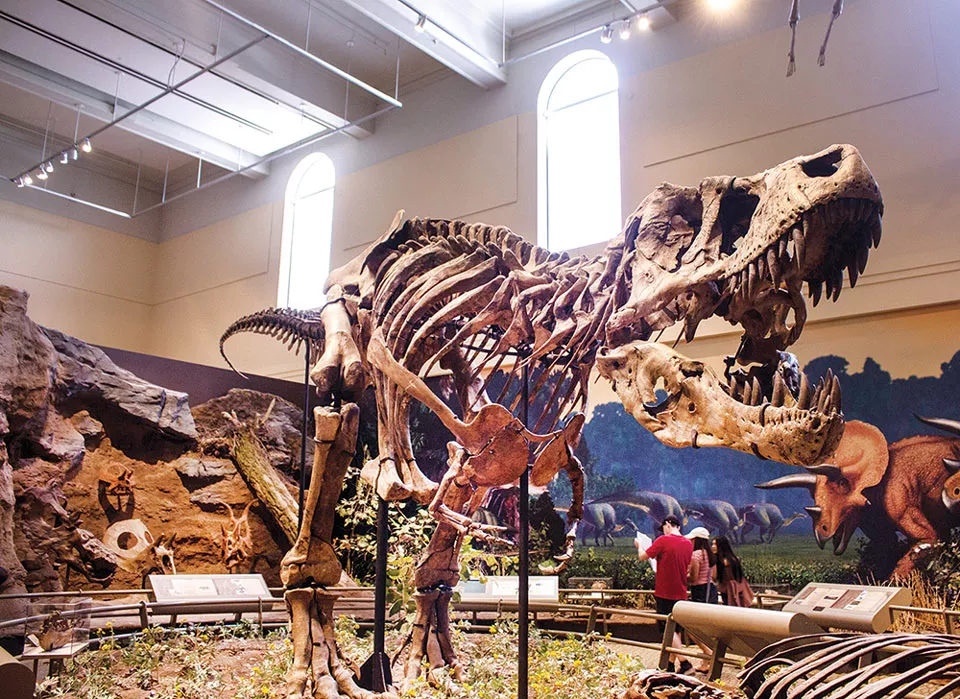 32. Two museums … go!
Two for one is a great deal, especially when it comes to museums. Entry to the Carnegie museums includes both the Museum of Art and the Museum of Natural History. Learn about abstract sculpture, then dinosaur skeletons. Gaze at the photography of Pittsburgh gem Teenie Harris before hitting up a room full of actual gems.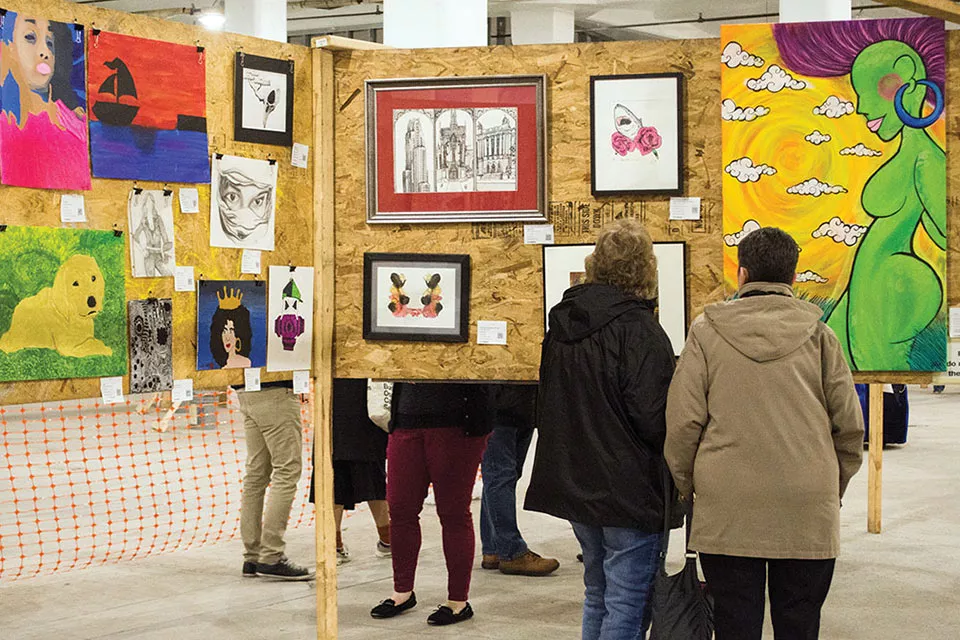 33. Get your 15 minutes
"In the future, everyone will be world-famous for 15 minutes." Art All Night is your chance to prove the late Andy Warhol wasn't kidding — or at least to become Pittsburgh famous. Our city's largest art show is non-juried, meaning any original artwork submitted will be displayed. This free, annual, 22-hour event has been going strong for more than a couple of decades. Take your folks to see how talented their kid has become. (Warning: while family-friendly, a non-censored show means it's almost a given there will be profanity.)


34. Fishin' (and fryin')
Every Lenten season, Pittsburgh churches come alive with the enticing sounds and smells of annual fish frys. Each church pulls out its best recipes and congregants get to work preparing cookie tables, coleslaw, pierogies and, of course, giant fish sammiches. Bring a couple of friends to communal tables and make some new friends over dinner. Catholic or not, these dinners are fun seasonal events with personality and big portions.


35. Breathe in bocce
Pittsburgh is a city of ethnic neighborhoods, and Bloomfield's roots are in Italy. Little Italy Days festival serves as an annual reminder. Much of this event revolves around people slinging funnel cake and corn dogs, but some Italian traditions remain. In an alley off Liberty Ave, a bocce court is set up and old timers play like they're pros. Reminisce and listen to their stories of old Bloomfield while enjoying its new energy.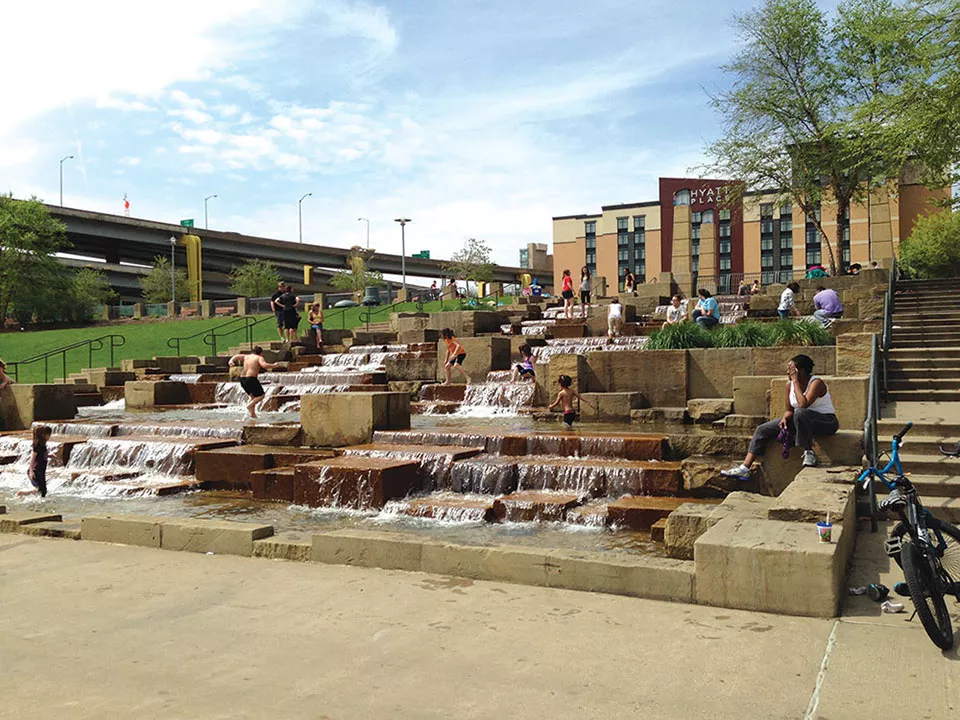 36. Splash of fun
There is a joke about the "real" seasons of Pittsburgh: snow, slush, hot and construction. Well, we all need a place to cool off as the hot season bears down and the sun's rays become ever more unforgiving. The Water Steps, wedged between PNC Park and Heinz Field at the North Shore Riverfront Park, are a perfect place to chill, especially if you have kids who need to stay cool and have fun.
37. Dark side in Allentown
Black Forge Coffee House's cool, gothic interior provides the perfect place to sit, down a coffee that's black as your heart and read Lords of Chaos: The Bloody Rise of the Satanic Metal Underground, by Michael Moynihan and Didrik Søderlind.
Around the corner is The Weeping Glass, a curiosity shop where you can acquire odd art, strange antiques and natural history goodies. Stock up on candles, sage bundles, human teeth, porcupine quills and an abundance of spectacular jewelry.
Just down the street is Skull Records (635 E. Warrington St.), a shop where you can acquire records, VHS tapes and early copies of rock magazines. There's also a great selection of locally crafted jewelry, as well as hand-painted wall art and table tops.
By now you've probably worked up an appetite. There is a killer restaurant next door: Onion Maiden. This punk rock, vegan comfort-food shop turns out amazing chili cheese tots, hot dogs, bao buns and more. Also, the menu is full of outstanding metal, punk and horror puns. Just try to leave without a box of tantalizing pastries to take home.


38. Pittsburgh's sporting women
We all know about the Penguins, Pirates and Steelers, but the most exciting sports to witness exist outside of this mainstream, dude-centric frame.
The Pittsburgh Passion is our women's professional football team. A three-time champion (2007, 2014 and 2015), the Passion is electrifying to watch live — and its games feature a drumline in the stands.
Another hard-hitting sport worthy of infatuation is flat-track roller derby. For the uninitiated, roller derby is comparable to doing ballet through a defensive line … while on skates. Steel City Roller Derby is skater-owned and operated. It features five different teams: Steel Hurtin' (varsity), Steel Beamers (junior varsity), and hometown interleague teams the Allegheny Avengers, Mon Monsters and the Penn Bruisers. All seasonal games are played at Pittsburgh Indoor Sports Arena in Cheswick (22 Rich Hill Road).
If the adult team isn't enough, there's also a junior roller derby team in town. The Pittsburgh Derby Brats is comprised of fearsome tweens and teens who are as exciting to watch as their adult counterparts, so catch one of their bouts at the Neville Roller Drome (5109 Neville Road).
Bonus: There are so many collegiate women athletes in town. Check out women's basketball, volleyball or softball.


39. Hang with other species
Look, sometimes you just need to get out of the house and see a cheetah up close. The only legal place to do it in this town is at the Pittsburgh Zoo and PPG Aquarium. Our zoo also houses seals, elephants, tortoises, exotic pigs, rare rhinos and more. If that's not enticing enough, maybe take a look at the new lowland gorilla baby, born in June. Just, please, don't make any gorilla/zoo jokes around its young, unsullied ears.


40. Eat-in-park
Recently opened, Pittsburgh Food Truck Park (1923 Riverfront Dr.) packs a lot of deliciousness into one place. Part of Millvale's plan to revitalize its riverfront, this park is home to a rotation of Pittsburgh's most popular food trucks Friday through Monday. Live music and an in-house beer trailer serve to entertain while you dine. Kids and friendly dogs are welcome.