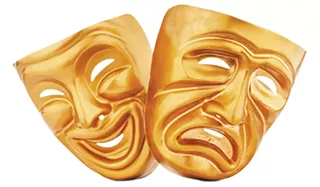 21. Diverse talents
Pittsburgh Playwrights Theatre Company commits itself to bringing local talent to life. Doesn't matter if the talented are writers or actors, either. Founded in 2003, Pittsburgh Playwrights' goal is to reflect a rich variety within the community. With inclusivity as a guiding light, this company puts on a spectrum of shows to entertain any audience. Sometimes quality entertainment is delivered by quality people.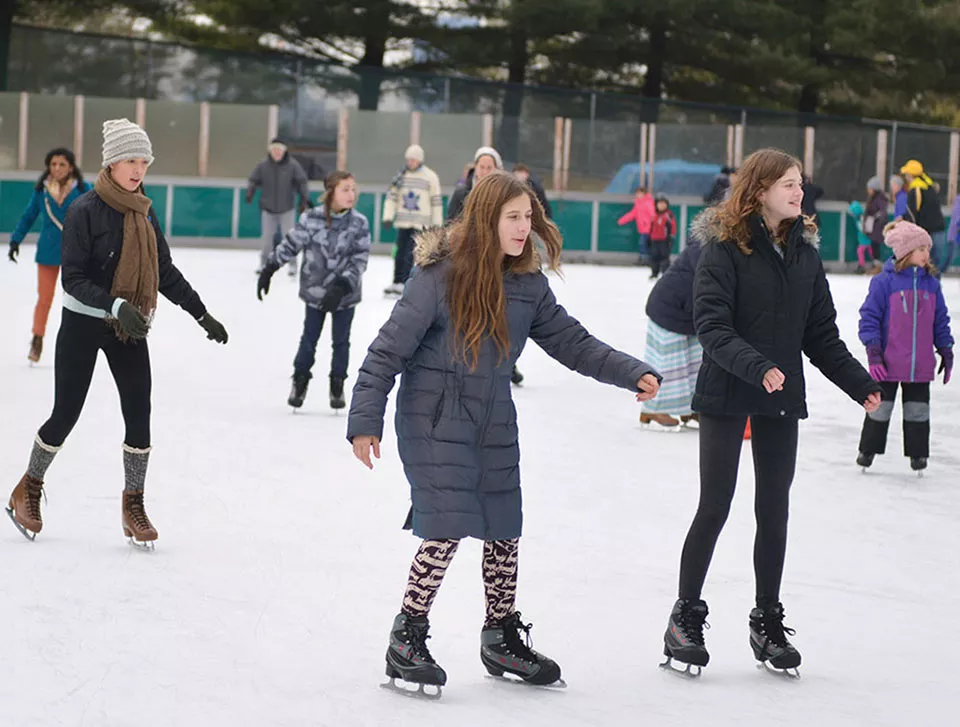 22. Have a (n)ice winter
Pittsburgh has become one of the world's great hockey towns, but it's always had a thing for ice rinks. Most recognizable is The Rink at PPG, which is regularly packed from late fall through midwinter. With a surface actually larger than the outdoor rink at Rockefeller Center in New York, this venue only serves to confirm how much better we have than our friends in the Big Apple. Plus, do New Yorkers have Schenley Park? Nope, and the rink there offers annual events that deliver cheer (Skate with Santa) and love (Valentines on Ice).


23. Casino boogey
Rivers Casino long ago established itself as more than a place for the "rank outsiders" Mick Jagger sang about in the Rolling Stones' "Tumbling Dice." Yes, this place is packed with slot machines and table games. But it's just as fun to park yourself at the Wheelhouse's bar to watch the Pirates gamble with their bullpen. We recommend a round for every relief pitcher required. A summer concert series regularly offers tribute bands that often sound and look better than the actual ones. And there are always enough drawings to give everybody decent odds at feeling like a winner. Or crash a wedding at an upstairs ballroom. (Actually, don't. That's a lot easier to do in a movie than real life.)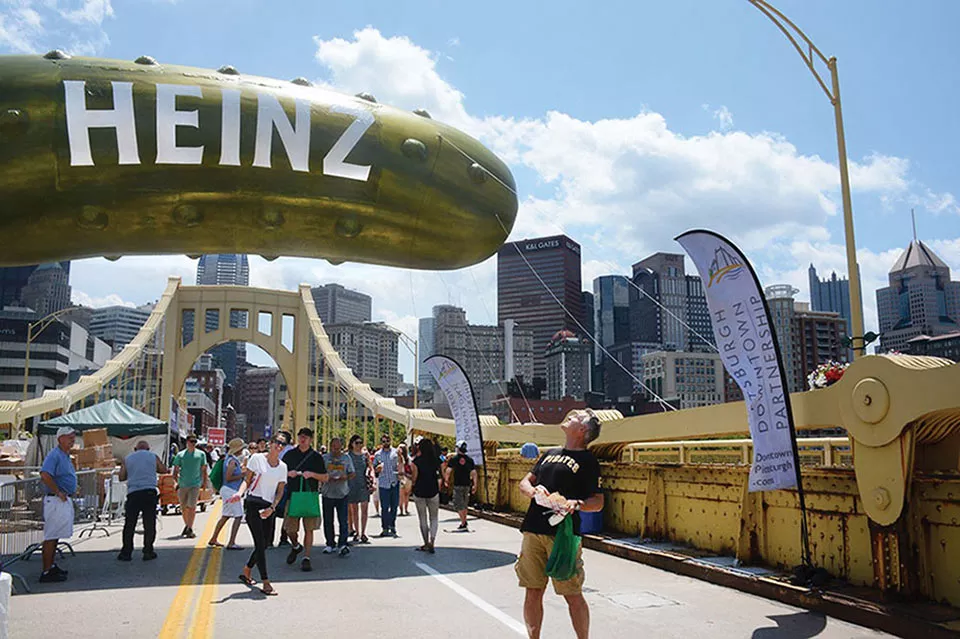 24. Chug pickle juice
Chugging beer is one thing. Real yinzers chug 32 ounces of briny, cold pickle juice. They do it fast. (They have to.) Witness their odd choices at the annual Picklesburgh festival, typically held in late July. This festival showcases all things pickled and always shuts down car traffic to a different one of Pittsburgh's iconic bridges. Learn how to make pickles or pick the perfect spice blend. And, of course, sample gherkins, kimchi and dills from regional vendors.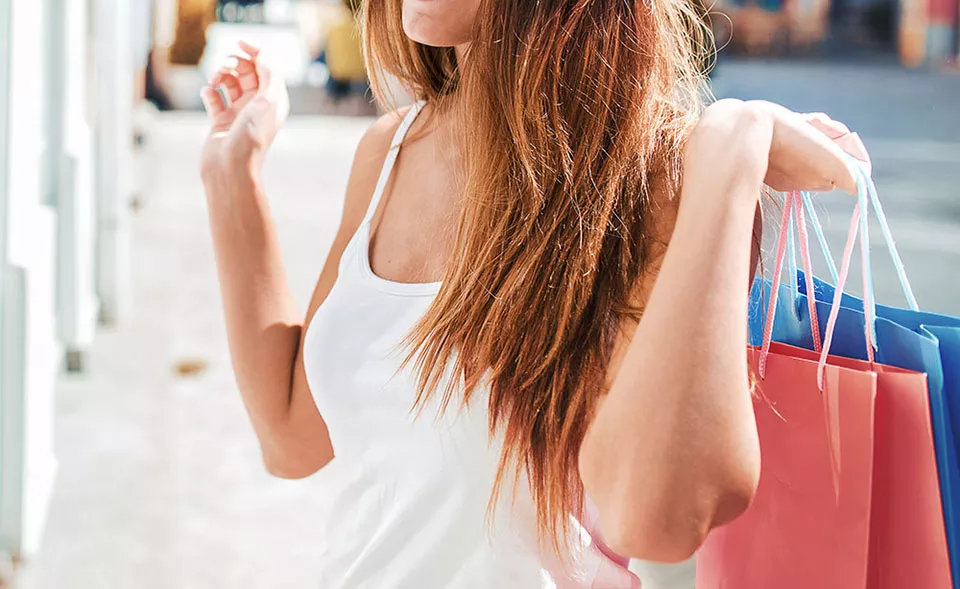 25. Retail therapy
They say money can't buy happiness. Maybe. But it sure can buy material goods that will temporarily fill that immense void inside of you. Shadyside has everything from quaint knick-knack shops (Kards Unlimited) to classic mall finds (Gap) to mouth-watering treats at Millie's Ice Cream. Treat yourself, even if you don't deserve it. Which you don't. Maybe.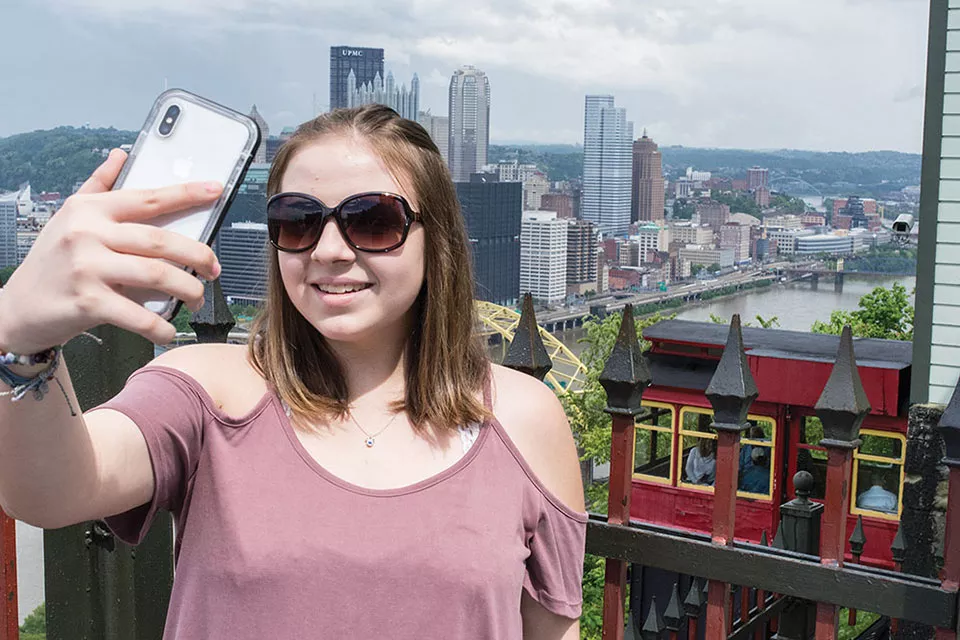 26. City's best view
You haven't fully lived in this city until you've stood at the Mount Washington overlook, trying to take a picture that encompasses your whole face as well as the whole city behind you. As the wind whips hair into your face, you realize everyone around you is doing the exact same thing. You would look stupid if the view wasn't so worth it. Sure, you could park on the street, like a peasant, but why not ride up in style on the Duquesne Incline?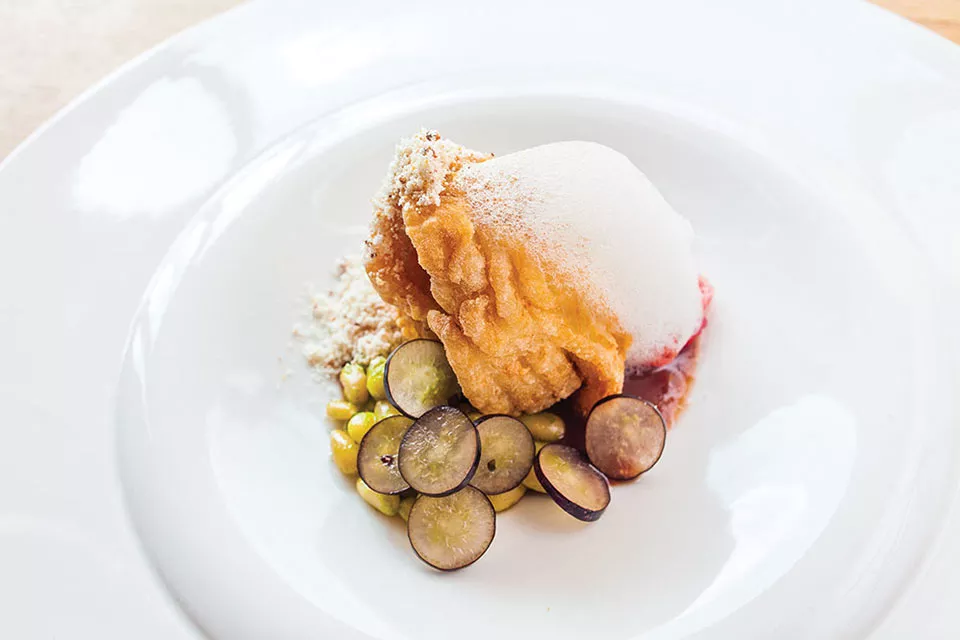 27. Superior dining
Braddock's hipster heyday is energizing this former steel town. Kevin Sousa's anticipated Superior Motors is serving elevated cuisine with local food touches out of a former car dealership. Just down the block, theater company barebones productions and craft brewery Brew Gentlemen are worth visiting on their own or in tandem.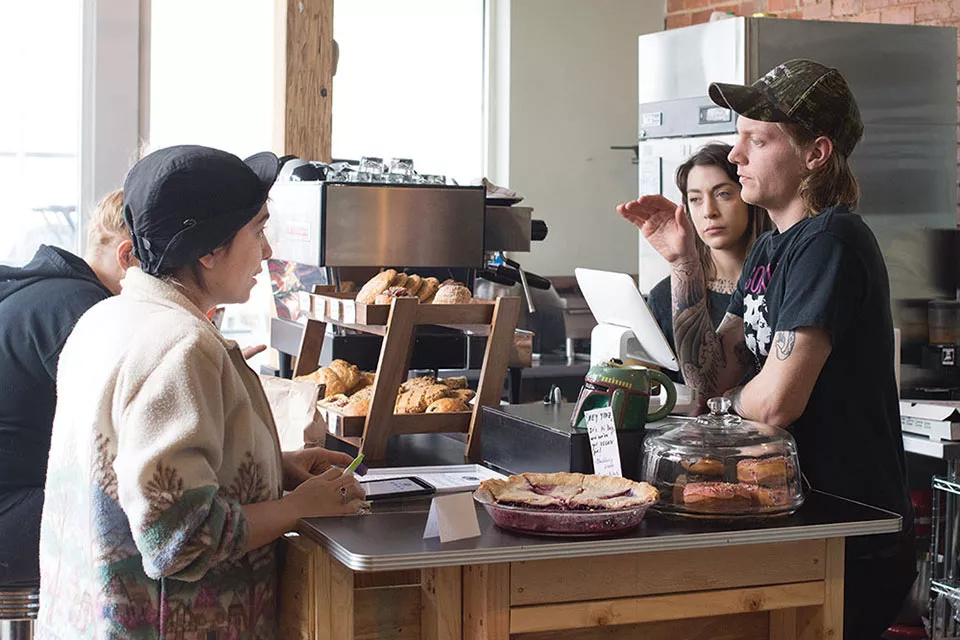 28. Day Trip to Polish Hill
Summer in Polish Hill is a particularly magical time. Start the day with insanely good breakfast and vegan pastries at Kaibur Cafe until 11 a.m., when Cruel Noise Records and Copacetic Comics Company open on the second and third floors, respectively, (3138 Dobson St.). Cruel Noise fills all needs from sick local vinyl and cassettes to zines, used records and a perfect dog named Demon. (Loves carrots, by the way).
After scoring goodies for the ears, head upstairs to Copacetic for the brain and eyes. Copacetic Comics is home to countless graphic novels, new and used books, zines, small-run published goodies and more. Owner Bill Boichel offers a wealth of information and great conversation, so don't be afraid to pick his brain.
In the afternoon heat, head to Polish Hill Pool (450 30th St.). Swim, splash and sunbathe with your newest read from Copacetic. This pool is queer-friendly and very casual, a must-visit.
Spend the night at Rock Room (1054 Herron Ave.) for cheap food, beer and punk rock, or head for pierogies, pool and probably live music down the street at Gooski's (3117 Brereton St.).
29. Unwind with Hounds
It's hard to get Pittsburghers psyched about soccer. But Pittsburghers do love cheap beer. So, head to Highmark Stadium (510 W. Station Square Drive) to check out the Pittsburgh Riverhounds SC. Arrive early for beers that are $2-3 before kickoff — including some tasty craft brews. When good and toasty, enjoy fast-paced play while soaking in a mighty fine view of our city's iconic skyline.



30. Kick it with Kenny
Older than Arizona and twice as much fun, Kennywood has an undeniable old-fashioned charm. Historic highlights such as Lost Kennywood, Kiddieland and the legendary Jack Rabbit coaster aren't for everybody. Still, show up for a day and chow down on barbecue, churros, ice cream and other assorted delectable carnival fare. You'll burn enough calories traversing the park on foot, so feel free to hit up Potato Patch for seconds.