Local arts leader Casey Droege believes the email marketing giant Mailchimp has stolen the name and idea for
Small Mall
, her concept store focused on growing Pittsburgh's art economy.
On Nov. 21, Mailchimp
opened its Small Mall
at Ponce City Market in Atlanta, Ga., where the company is based. Described on the company's website as a "1980s mall-themed pop-up shop," it was launched to showcase goods from the company's small business customers as a way to, as Mailchimp puts it, "empower the underdog."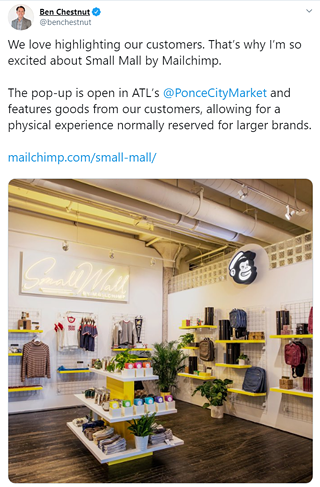 "Mailchimp was once a small business, too, and the Small Mall is a great opportunity for us to help the brands that we love grow," says MailChimp director of brand marketing, Michael Mitchell, on the company website.
The pop-up will stay open through the holiday season up until Jan. 15, 2020.
Besides the name, the concept bears a striking resemblance to the mission of the Small Mall Droege has been running in Pittsburgh since 2015. It started out as a series of pop-ups before settling in a brick-and-mortar location in Lawrenceville in July 2018, where it serves as a marketplace for local artists and crafters to sell their goods.
When asked about the similarities, Mailchimp director of corporate communications, Christina Scavone, sent this statement:
"We created Small Mall by Mailchimp, a temporary pop-up inspired by an '80s mall, as a way to showcase some of our small business customers. We weren't aware of the Small Mall in Pennsylvania when we came up with this concept, but think what they're doing is great."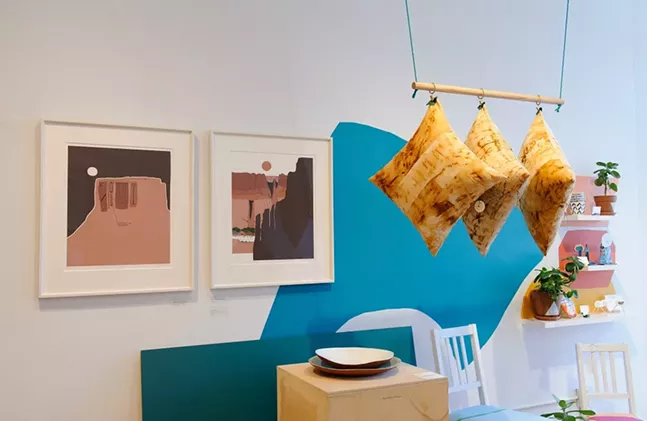 Droege, who runs Small Mall along with other ventures through her artist-run/woman-owned business, Casey Droege Cultural Productions (CDCP), says she has "hit a wall" with Mailchimp, adding that the company has not been responsive to her. She says she also has little legal recourse to challenge the name because the Mailchimp Small Mall is being run outside of the Pittsburgh area.
"I'd just like some recognition for the work we've done at CDCP," says Droge, who claims she also uses Mailchimp's services. "It's disappointing that we've been a customer of Mailchimp for so long and they won't even respond."