Summer is usually the time for vacation getaways, but as Pittsburgh basks in a year of accolades -- most livable? again? -- the time seems right to focus close to home. (Plus most of that gas we were gonna buy for road-tripping is getting sucked down by sea turtles in the Gulf of Mexico.)
Two things Pittsburgh is rightly proud of are its green space and its whole-hearted embracing of local foods. So what better way to combine low-impact outdoors enjoyment and tasty snacks than at a picnic? Throw in a view or a special event, and this is the kind of easy, low-budget fun day out that racks up points in arbitrary (but still appreciated) magazine surveys on livability.
Below we've compiled a basketful of ideas for enhancing your picnic cheer. And for summer activities beyond the picnic blanket, click on the following links:
Gallery shows and other art events
---
Rooms With View
Thinking beyond the Point: The pointy part of Point State Park is still in rehab, though the lawn closest to Downtown is newly spruced up. Until the park is fully back online in 2011, check out some other notable local parks.
* West End: Hands-down the best view in the city, this grand sweep looks out over the North Side, Downtown, the South Side and points east. Benches and lawn invite the picnicker to stay awhile, but the panorama is visible only if you're standing.
* Herron Hill Park. This gem sits at the eastern edge of the Hill District, high above Polish Hill and Oakland. It's remarkably quiet, nestled amid tidy residential streets. There's a playground, ball courts and a walking path around the capped reservoir. (You may have spotted its large blue water tower atop the hill.) The water facility, ringed in security fencing, isn't that attractive, but you'll hardly notice it at your back. Facing away from the reservoir, Herron Hill offers panoramic views -- Downtown, the North Hills, Bloomfield and much of the East End, and Oakland.
* Frank Curto Park: Because we don't pay them enough attention, July 13 has been designated National French Fry Day. Rather than fill up on the fried snacks, why not enjoy a healthier picnic lunch in the shadow of our very own Super-Sized French Fries, at Frank Curto Park? Despite lying alongside busy Bigelow Boulevard, it's surprisingly peaceful, with plenty of room to spread out, and great views over the Strip District.
The park is accessible by foot or by car heading inbound. Or take the 77A or 77B bus: inbound a short walk from the Herron Avenue stop; outbound opposite the park, with a thrilling pedestrian lane across Bigelow.
* Pocket-sized parks. Take your picnic to one of the biggies -- such as Schenley, Frick or Riverview -- and you might well find a corner all to yourself. But what if you'd rather have an entire park to yourself?
Your best bet is one of the city's over-looked "parklets," tiny pockets of green space scattered throughout the 'Burgh. Some, like Oakland's Lawn Ophelia or Troy Hill's Look Out, are tucked away in little nooks and crannies. Others -- like Bloomfield's Morrow Triangle -- are hiding in plain sight.
The Triangle, bordered by Baum Boulevard, and Liberty and South Aiken avenues, is named for Pittsburgh's longest-serving city controller, Eustace S. Morrow. The park has three benches which each face outward. That's useful if you're waiting for a bus or a traffic accident to occur at two of the city's most volatile intersections, but not so much if you're seeking visual respite from the urban hubbub.
On the plus side, the park has a dozen well-established shade trees, with another six trees planted this spring. At the center of the park is a handsome war memorial carved by noted local sculptor Frank Vittor.
---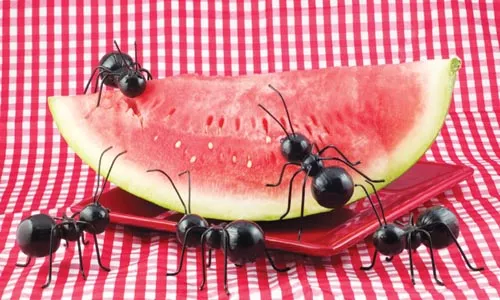 What About the Ants?
People are quick to complain about insects ruining picnics, but there are two sides to every story. City Paper spoke with Dr. John Rawlins, head of the Invertebrate Zoology section at the Carnegie Museum of Natural History. For insects, Rawlins explains, "Most of what happens at picnics is good" -- but "a few things are quite horrible."
Bugs appreciate new food finds. "At picnics, humans tend to take all kinds of really delicious, delectable resources and sprinkle and smear them all over the landscape! And in so doing, they provide some of the most suck-able, taste-able, de-lush-ish-able goodies ... that can be investigated by bugs."
People are very large. "Bugs have their world down there and people have their world up above. But people are big, and they have big parts of their body. A bug could see [a human] coming for miles. It's blocking the sun! The bug is racing along the surface of the ground, desperately trying to get under cover. Because if that big behind of that human comes out of the sky, it will blot out not only the light but it might even blot out the bug. You can imagine it from our perspective, if there were a 30-story-high organism running around with giant derrieres, and they kept dropping them down on the schoolchildren and the picnics ..."
Bugland security. "Now bugs, sometimes when they're really irritated, they pull out their drills, their stings, their hypodermics. These are loaded with some pretty exotic poisons, things that'll make you swell up and jump around and scream and yell -- and then the fun really begins. From a bug's point of view, this is like pigs in a barrel -- 'Let 'em have it.'"
Go easy on defense. "People load up on the latest super-fancy, anti-bug killer, death-to-all-bugs kind of sprays. Then, they go out in a perfectly normal, good habitat filled with bugs and start spraying this stuff around. It's like a crazy man in a shopping mall with machine gun. You're killing all the bugs -- not just bad bugs, but good bugs, too."
---
If you think your picnic might be ready to turn pro, test your chances at one of the Sunday-morning "Bach, Beethoven and Brunch" events, in Mellon Park. There's live music from the aforementioned composers. And for competitive picnickers, Brian Katze, Citiparks' project coordinator for special events, will also be on hand to judge victuals during the concert's downtime.
Katze says he seeks out about 10 of the best-looking spreads, and after gaining the picnickers' consent, places them in contention for a prize. Ultimately, a group of judges makes the decision, and the Pittsburgh Center for the Arts provides the prizes.
What do judges look for? Homemade goodies trump store-bought, Katze says, and presentation is key. Fancy baskets aren't necessary: Katze says folks can bring their food in plastic bags; getting it laid out pretty is what counts. Other things that catch the judges' eyes: themes, such as patriotic red, white and blue, or off-the-blanket thinking. Last year, Katze says, one man classed up his picnic by hanging a chandelier from a tree. 10:30 a.m.-noon. Sundays, June 20 through Aug. 15. Mellon Park, Fifth and Shady avenues, Shadyside. 412-255-2391 or www.citiparks.net
---
Locavoring is all the rage, and picnics are the perfect excuse to load up on locally grown produce. At weekly farmers' markets around town, shoppers can pick up not just fruits and veggies, but also baked goods, cheeses, meat and assorted victuals such as jams and salsas. Five of the city-run markets are already open; two more unfurl their canopies in June. Beyond the city, there are dozens of other markets and farm stands, so enjoy the bounty.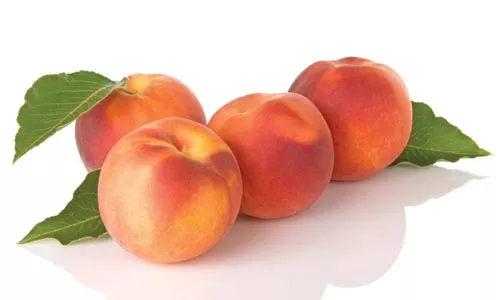 East Liberty
Penn Circle West
Mondays 3:30-7:30 p.m.
South Side, new location
20th and Sidney streets
Tuesdays 3:30-7:30 p.m.
Carrick, opens June 2
Carrick Shopping Center
Brownsville Road and Parkfield Street
Wednesdays 3:30-7:30 p.m.
Bloomfield
Immaculate Conception School parking lot
Cedarville Street and Friendship Avenue
Thursdays 3:30-7:30 p.m.
Beechview, opens June 10
St. Catherine of Siena parking lot
Broadway Avenue and Belasco Street
Thursdays 3:30-7:30 p.m.
Downtown Pittsburgh
City-County Building, Grant Street
Fridays 10 a.m.-2 p.m.
North Side
East Commons, Allegheny Commons Park
East Ohio Street and Cedar Avenue
Fridays 3:30-7:30 p.m.
---
Too lazy to think up your own reasons for picnicking? Join up with any of these pre-planned affairs:
* Annual LGBT Memorial Day picnic, Mon., May 31, at North Park Lodge. Ticket ($20-30) includes picnic buffet and beverages; socializing, sporting events and dancing. See www.pittsburghpride.org for more details.
* June 5 is World Environment Day. Take a garbage bag and clean up other people's trash.
* June 24-27 is a festival of Furries, the perfect time to schedule your Teddy Bear Picnic. Once again, the David L. Lawrence Convention Center hosts Anthrocon, the annual get-together of folks fascinated with humanlike animal characters, from cartoons to those who dig the full Monty of wearing a fur costume. Past years have proved Anthrocon-ers to be a cheery lot, comfortable strolling Downtown's streets wearing ears and tails, or dressed in a blue fox fursuit.
* The Pittsburgh Organizing Group's annual Anarchist Picnic is tentatively set for July 3. Check www.organizepittsburgh.org for forthcoming details. Just a few days later comes Bastille Day (July 14), the perfect excuse to load up on expensive French cheeses and pastries.
* Get your T-shirts ready! It's the annual Black Family Reunion, Aug. 7-8. This year's event takes place at the Schenley Park Meadow and Vietnam Veterans Pavilion. See www.citiparks.net.
* If you're feeling your European heritage, there's most likely a Kennywood Day for you. Kennywood is the rare amusement park that provides ample picnic areas, and lets patrons bring in their own food. Nationality Days skew toward the Eastern Bloc, but there are also days for Italians, Greeks, the Scots and Irish. Or really -- you don't have to be Byzantine to come by. More info at 412-461-0500 or www.kennywood.com.
* City-dwellers can get their outdoor grub on close to home, as virtually each of Pittsburgh's neighborhoods hosts a get-together during the summer months. Many include BBQs, or chances to eat with neighbors. To find out about a happening in your 'hood, call 412-422-6426 or visit www.citiparks.net.
---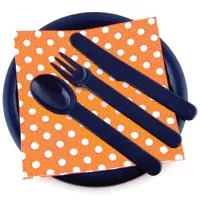 Get the Gear:
You can carry your picnic in a plastic grocery bag and eat with your fingers -- or you can travel in style.
In the Kitchen (1725 Penn Ave., Strip District) carries the Picnic Time line of specialized al fresco gear, from the classic basket ($135) and a small wicker suitcase ($90) to more portable set-ups housed in backpacks and insulated bags. Most include the basics -- plates, cutlery, drinkware, cutting boards, cloth napkins -- while the fancier set-ups might include a corkscrew or a bottle sleeve. Just up the street, Palate Partners also carries some Picnic Time products, as well as myriad options for transporting wine bottles.
If you're not ready to make the full commitment to a basket, most supermarkets, sport-goods stores and mass retailers such as Target sell good-sized insulated bags, rigged with handles and shoulder straps. They'll store picnic fixin's -- or, if you're not hungry, lots of cold beer.
Schorin Co. in the Strip has every possible disposable utensil, plate and stemware you'd ever need -- and in every color. Also in stock: patriotic plates and paper tiki-and-palm-tree gear, perfect for the picnicking parrothead. For the eco-conscious, a selection of compostable plates, cutlery and glassware. (Whole Foods also carries compostable products.) For the cheapies, check Schorin for a random selection of pre-branded merchandise available at steal prices, such as a sleeve of plastic glasses with the Hilton Hotels logo for a mere 10 cents.
---
The Beers of Summer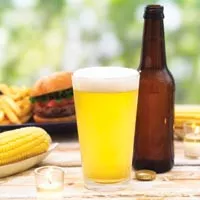 The lazy, hazy days of summer and eating outdoors simply go great with beer. But which beer? City Paper checked in with Tera Bevilacqua, the beer librarian at Bocktown Beer and Grill, in Robinson. She searched Bocktown's stacks and paired up regional brews with classic picnic fare. She's especially enthusiastic that microbrewers are now embracing cans. For portability, durability and easy clean-up, it's hard to beat a can.
Grilled Spicy Sausage: "Sly Fox 113 IPA in a 12-ounce can. This Phoenixville, Pa., brewery has been canning for quite some time. This crisp IPA will bless your bitter receivers with several varieties of hops. Spicy charred sausage and the initial cool crisp sip followed by the bold zing finish go hand in bun."
Classic Cheeseburger: "Red meat is usually deserving of a big, flavorful dry stout, especially with a plentiful helping of bleu or Gorgonzola cheese on top." Bevilacqua recommends Coke Oven stout, from the relatively new Rustbelt Brewing, of Youngstown, Ohio. "Served in a 22-ounce bomber, Coke Oven has the appeal of a traditional dry stout, but drops subtle hints of dark roasted chocolate."
Cold Fried Chicken: "Full Pint All In Amber, from Full Pint Brewing, Pittsburgh's newest craft brewery, a collaborative effort between Rivertowne and North Country Brewing. This amber is extremely flavorful, with awesome caramel notes. Finding a cold bottle of this sitting next to a perfect piece of fried chicken is picnic heaven."
Mediterranean Veggie Spread, with olives and hummus. "A lemon/citrus-note wheat beer such as Victory Whirlwind Wit, from Downington, Pa., should match to a tee." Looking for a can rather than glass? Bevilacqua taps Sly Fox Royal Wiess.
The Poor Man's Picnic of tortilla chips and jarred salsa: "These pair very well with a zesty pale ale, such as Penn Brewery's newest offering, Allegheny Pale Ale." Currently available in a growler, but coming soon in bottles.
S'mores: And now for the "dessert beer." Bevilacqua matches the ooey-gooey chocolate-y s'mores with Java Head Stout, from Troeg's Brewing Company, in Harrisburg. "This power-packed oatmeal stout, roasted with espresso and Kenyan coffee beans by St. Thomas Roasters in Linglestown, Pa., was originally put out as a specialty beer. But now it's here to stay and available in 12-ounce bottles."
---
See our summer music preview here for a complete list of outdoor concerts in parks, many of them free. Just add food, and you're picnicking with the stars.
---
We asked some Pittsburghers what local treats are in their picnic baskets, and their favorite places to enjoy them.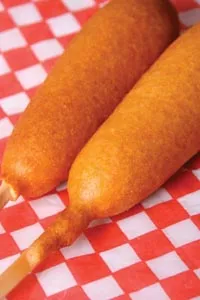 Sally Wiggin
WTAE newsanchor
Kennywood corn dogs
Ohiopyle for day trip; Schenley Plaza in town
Pat Thetic
Drummer, Anti-Flag
Vegan cupcakes from Dozen
Hartwood Acres
Rick Sebak
WQED, video chronicler of all things Western PA
All sorts of stuff from the Strip: fresh tortillas at Reyna, cheese from Sunseri's, some prosciutto and cappicola from Parma, a loaf of bread from Mancini's, assorted goodies from Prestogeorge's, and cookies and macaroons from Enrico's. What else do I need? A bottle of wine and you?
Since I was a kid, picnics in Pittsburgh have always meant on a tablecloth spread on the grass in Schenley Park.
Mark Zingarelli
Illustrator
Here's my ultimate picnic basket: semi-hard rolls (The Italian Bread Place); muffelata mix; Roland Dijon mustard; Castellano and Manchego cheese, Calabrese dry hot sausage and bresaola (Delallo's Italian Store); Roca delle Macie Chianti Reserva wine; six-pack chilled Pellegrino Chinotto; pasticiotti pastries (Moio's, Monroeville); and fresh fruit.
Linn Run State Park or Ohiopyle
Heather Pharo
Port Authority Twitter-er
Cupcakes from Vanilla Pastry Studio and popcorn from Pittsburgh Popcorn Company in chunky chocolate caramel or peanut butter and chocolate
Overlook in Schenley Park
Hallie Pritts
Singer-songwriter, Boca Chica
Egg-salad sandwiches (with eggs, green shallots and arugula from Bluebird Farms, on bread from Wood Street Bakery), goat cheese from River View Farms, and a growler of Big Hop from East End Brewery
Beechwood Farms is my go-to slightly out of the city location, but any number of out-of-the-way staircases in the North Side or Polish Hill also do nicely.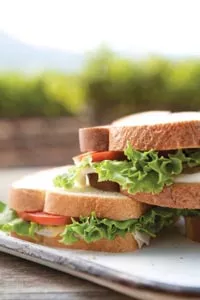 Brian O'Neill
Columnist, Pittsburgh Post-Gazette
Penn Pilsner, wife's sandwiches
Point State Park next year
Carl Kurlander
Director, A Tale of Two Cities
Isaly's Chipped Chopped Ham
Mellon Park, and of course, Flagstaff Hill in Schenley Park
Vincent Scotti Eirene
Activist
Cold sauerkraut pierogies from the Bloomfield Bridge Tavern
Flagstaff Hill, Schenley Park
Doug Shields
Pittsburgh City Councilor
Corned-beef sandwich from Smallman Street Deli; macaroni salad from George Aiken; cheese and Reymer's Orange Lemon Blennd, from Penn Mac; cupcakes from Dozen
Schenley Park
Alexi Morrisey
Artist
Kretschmann Farm apple cider, cheese from Penn Mac, bread from Allegra Hearth in Squirrel Hill, and Natrona soda pop
Frick Park
Bill Peduto
Pittsburgh City Councilor
Something to go from grocery store or fast food
Mellon Park
Wayno
Illustrator
A growler from East End Brewery
Hartwood Acres during a free concert
---
Let's Be Careful Out There: Tips for Being a Safe and Polite Picnicker
* Alcohol is not permitted in city and county parks. (The one exception is if you rent a picnic site and pay for the special permit.) Also forbidden: glass bottles or jars.
* Pack a trash bag -- and use it.
* If grilling, take care to completely extinguish your coals.
* Resist feeding the cute squirrels and birds. Human food isn't good for critters and you're just encouraging further pesky behavior.
* The downside of warm weather means perishable foods are at risk of spoiling. If you include them, take care to keep them correctly cooled. The FDA offers these tips for picnic food prep and storage: