Two films that made a lot of critics' year-end best-of lists are finally opening in Pittsburgh on Fri., Jan. 19. Both are worthy of the nods; each is a finely crafted probe of the human heart, though each takes a quite different path to a similar conclusion: To love and be loved is quite wonderful and awful, and truly vital.
Phantom Thread. It is fair to say that this is a movie that starts in one place — the realm of the rarefied, coddled male genius that I found to be tiresome — then ever so slowly twists and turns until it is quite a different sort of story that I enjoyed very much. Paul Thomas Anderson's period drama, set in 1950s London, is a character study by way of a romance on its way to a dark comedy. It introduces us to Reynolds Woodcock (Daniel Day-Lewis), a fastidious haute-couture designer; his droll sister and manager, Cyril (Leslie Manville); and a young waitress, Alma (Vicky Krieps), whom he brings into his home as his muse.
Alma is, in the modern parlance, a disruptor. (I'd say a "quiet" one, but there is a delightful bit of arch comedy around her noisy way with toast.) There ensues a three-way power struggle, all while the genteel trappings go on, as they must — from dinner parties to dress-fittings. Anderson's film is a psychosexual potboiler, with the flame set barely at simmer. Thus does it take some patience to fully realize its exquisitely layered obsessions with beauty, control and unfathomable partnerships. But the viewer is assured a satisfying journey, marked by great performances, beautiful costumes and luxe interiors. Manor, AMC Greensburg, SouthSide Works CP Approved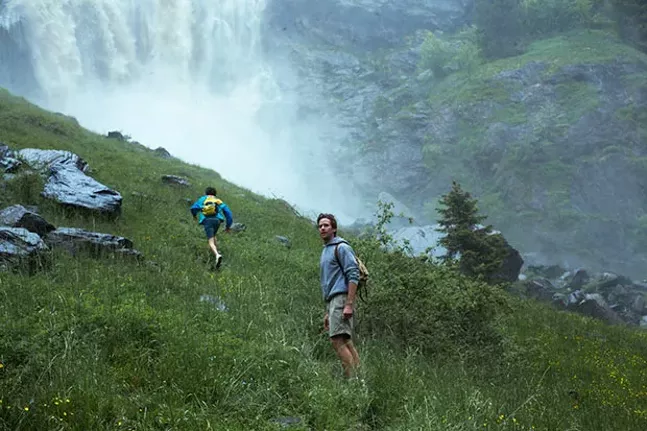 Call Me By Your Name. The emotional lives of the well-to-do also feature in Luca Guadagnino's lush, sun-drenched coming-of-age story, set in the summer of 1983 in a charmingly shabby villa in Northern Italy. It is the summer home of an archaeology professor (Michael Stuhlbarg) who is hosting Oliver (Armie Hammer), an American graduate student. At once drawn to Oliver — by boredom, if nothing else — is the prof's 17-year-old son, Elio (Timothée Chalamet), a sensitive, intelligent teen, teetering madly between boy and man.
That Oliver and Timothy, over the course of the languid season, develop a romantic relationship barely describes the intimate pleasures of this film. It recalls the enjoyable laziness of having nothing to do (except maybe go swimming or read); the frantic, exhilarating jumble of emotions that must be sorted through, hidden and celebrated; and how certain loves, however fleeting, will leave the players forever changed. There is an air of the impossibly dreamy about the slowly unfolding events — and how the camera adores each man — but beneath its sublime scenery and beautiful people are the recognizable truths of too-real relationships. In English, Italian and French, with subtitles. CP Approved