In her seven months working as a volunteer at Tiger Ranch cat sanctuary, Deb Urmann followed pretty much the same routine every Saturday.
She'd get to the Tarentum facility in the early morning, check the food and water bowls. She'd empty the litter boxes.
Then she'd make the rounds, picking up corpses.
Urmann says she'd find dead cats everywhere on the 29-acre site -- in buildings, on the grounds, in the litter boxes themselves. She'd put the cats on top of one of the ranch's four freezer units until the ranch's owner, Linda Bruno, would stuff them inside. There the bodies would sit until the backhoe service would come, when Urmann would join other volunteers and Bruno in the backyard.
The backhoe would "open up the ground, and Lin would stand at the top with big welder's gloves on and toss the dead cats into the hole, while the live cats would stand around or run across the pile of dead animals," says Urmann. "It was surreal."
But at least the suffering for the cats inside the pit had ended.
Urmann, of Butler County, had worked as an animal-control officer since 2004. But even she can't help tearing up when she talks about watching a cat die before her eyes.
"That cat was so fucking hungry," she says. "He is barely able to get himself to the food bowl, and when he gets there he just collapses into it, but he can't eat. He then drags himself to the water, and falls into the water bowl, but he can't drink."
The cat then began wailing a "death cry." Urmann picked up her cell phone and called her friends Carolyn DeForest and Rebecca Reid. Together, they listened to the cat moan for several minutes before he died.
The three women had special reason for feeling helpless. Urmann wasn't just an ordinary volunteer, and it was no coincidence that Reid and DeForest were sitting together in a car parked a little farther down Miller Road. Along with a veterinarian named Becky Morrow, the four women were working undercover to shut Tiger Ranch down.
They weren't cops. They weren't humane agents. They were just angry.
"The conditions at Tiger Ranch were deplorable, and there are a lot of people out there who are culpable for that," says DeForest, who has a Ph.D. in clinical psychology.
Tiger Ranch made headlines last spring, when it was raided March 13 by humane agents from Philadelphia and the Allegheny County sheriff's department. Agents rescued nearly 400 cats from the facility; today fewer than 250 of those cats survive, according to Howard Nelson, the executive director for the Pennsylvania Society for the Prevention of Cruelty to Animals, who helped lead the raid. Nelson called Tiger Ranch a scene "like we've never seen before and hope to never see again."
Much of the outrage has been directed at Bruno, also known as Lin Marie, who is scheduled to go on trial early next year. She faces almost 600 misdemeanor and summary charges for animal cruelty. On Oct. 23, prosecutors filed 17 more charges against Bruno, including seven felonies for allegedly tampering with public rabies-vaccination records. She was also charged with 10 more misdemeanors alleging that she forged a veterinarian's signature and ran an unlicensed vet practice.
Neither Bruno nor her lawyer, Ron Valasek of New Kensington, responded to interview requests. But no matter what the outcome of her case, questions will remain. Why didn't animal-welfare officials act earlier? And what's to prevent such things from happening again?
"A lot of people thought of [Tiger Ranch] as Kitty Disneyland," says Urmann. "There is no such thing."

It's hard to say how many cats were brought to Tiger Ranch since Bruno purchased the property in 2000. Nelson publicly estimated that "thousands and thousands" ended up there. According to testimony at Bruno's preliminary hearing, 700 cats were taken there in the first three months of 2008 alone.
A copy of the listings from the Tiger Ranch address book, viewed by City Paper, notes more than a dozen shelters that apparently brought animals in. Cats were apparently brought from shelters as far away as New Jersey and the state of Georgia.
Tiger Ranch was, after all, a rare facility: It billed itself as a shelter where animals were free to roam, and were cared for until they were either adopted or died natural deaths. (It also offered low-cost spay and neuter programs through local veterinarians.)
Urmann worked for three years as a humane agent, during which time she thought she'd gotten to know the place pretty well. She'd begun bringing cats to the facility in 2004 while working with the Butler County Humane Society. In the months that followed, Urmann estimates that she "unfortunately took hundreds there."
She wasn't alone. Urmann says that Bruno was popular with humane officers because "[t]hey could bring cats there at almost any time and not get turned away."
Nor was there much reason to do so. There is little regulation of such cat sanctuaries. By state law, any facility housing more than 25 dogs must be licensed, and the state's Department of Agriculture has a Bureau of Dog Law Enforcement to monitor their treatment. But there are no such protections for cats -- and while some animal-welfare agencies conduct their own inspections, no law requires regular visits.
Even if Urmann had suspected something was wrong, enforcement isn't uniform across all jurisdictions. Agents receive certification from the state, but have jurisdiction only within the counties where they work. Since Tiger Ranch was outside Butler County, Urmann only stopped by briefly to drop off cats. She acknowledges that she "took the word of all the humane officers [who said] it was a good place."
In 2007, Urmann was laid off for budgetary reasons, but she missed working with animals. Her brief interactions with Bruno had always been "friendly" and "professional," so Tiger Ranch seemed like a great place to volunteer.
It was certainly popular. "It would get crazy there on Saturdays with the sheer volume of people waiting to bring cats in," Urmann recalls. "They were coming from everywhere."
But as a volunteer, Urmann says, she saw a different side of Tiger Ranch.
"I started to notice things, like the conditions weren't that sanitary and a lot of the cats seemed to be sick," Urmann says. Any animal-care facility has a certain number of deaths, and when Urmann had first visited the ranch, she'd thought nothing of its lone freezer unit. But "now [Bruno] had four; that told me that a lot of cats were dying. ... [T]he need for four freezers just isn't normal.
"Then I saw the death room, and I was appalled."
The "sick" or "isolation" room was tucked in the corner of the garage. Inside were the facility's sickest felines.
"I remember seeing a little orange paw reaching out from under the door," Urmann says. "I asked Lin about it and she said, 'My room, my business.'
Urmann wasn't the first to have doubts about the facility. Some clients had already reported it to animal-welfare officials.
Former Somerset County resident Karen McCalpin, who now resides in North Carolina, was one of them. In September 2006, she had just accepted a new job, and on the advice of the local humane society, she took seven cats from her farm to Bruno.
"I had a bad feeling about the place as soon as I got there," says McCalpin, who talks about the cats through tears. "I saw some sick cats. ... But because we felt we didn't have any other choice, we left them. I have never forgiven myself for that."
The decision weighed on her all week. The following Saturday, she returned to the ranch to reclaim her cats. When she arrived, she says, there was a line of cars waiting to get in -- including a van from West Virginia that offloaded several cages of cats as McCalpin watched.
Of the seven cats McCalpin had left, only three were still at the facility. One, Foo Foo Kitty, was sick, lying in feces. That cat would have a toe amputated, but survive. One would be euthanized that day. The other was euthanized two weeks later.
"These were all fat, happy, adoptable cats," says McCalpin. "She claimed my other cats were in foster care or adopted, but I don't believe that."
McCalpin, who says she is likely to testify at Bruno's trial, filed a complaint with the Western Pennsylvania Humane Society that day.
McCalpin's complaint was investigated by Ron Smith, a humane officer with 35 years of experience who says he knows Tiger Ranch well. Up until 2002, the Western Pennsylvania Humane Society took cats there, and he has inspected it repeatedly.
Smith says he talked to McCalpin's vet, and to people who were at the facility the day she tried to retrieve her cats. The vet, Smith says, told him that one of the euthanized cats had died of kidney failure and had wounds from fighting, but that it couldn't be linked to conditions at Tiger Ranch.
Humane officers "are looking for clear signs of mistreatment, neglect or malicious cruelty to animals," Smith says. The vet "couldn't say those cats had been neglected," and "[b]ased on my investigation, I couldn't prove that a criminal offense had been committed." What's more, "overall I had always been impressed with the facility, and I always thought the conditions sanitary. I never saw filth or smelled strong odors."
McCalpin finds that hard to believe: "I'm astounded that three days later, all was well at Tiger Ranch," she says. But Smith wasn't the only humane agent to give the facility his approval.
In 2006, the Humane Society and another local animal-welfare group, Animal Friends, conducted a joint inspection. "Each building had cat doors where the cats can go in and out the building at will, all the buildings were neatly kept, clean, and well ventilated," wrote the inspectors. "The cats had access to plenty of food and fresh water. ... All of the cats we saw were well cared for."
Smith says he did have one misgiving about Tiger Ranch: "We'd always told Lin that we thought she had too many cats." And concerns about overcrowding were what led the agency to stop taking its own cats there.
Animal Friends says it had similar misgivings. Despite giving Tiger Ranch a clean bill of health in its 2006 joint inspection, Assistant Director Kathleen Beaver said Animal Friends stopped sending cats the same year -- again because of overcrowding.
"All the officers were concerned that Bruno was taking in too many cats," Beaver says. "While it appeared her veterinary care, space and volunteer help was adequate, officers continued to urge Bruno not to take cats from out of state and to reduce the total number in her care."
Over eight years, Beaver says, Animal Friends received 11 complaints about Tiger Ranch, most concerning people who wanted to get their cats back. There were complaints about sick cats not getting treatment, but those were "put to rest by the veterinarians who treated the sick cats," she says.
In any case, state law does not limit the number of cats a person can care for. "It is not against the law to house numerous animals as long as clean, sanitary conditions are provided," Beaver says. "It is not against the law to house sick animals as long as proper veterinary care is provided."
"If you're dealing with dogs, there are a lot of extra ordinances that vary by municipality," adds Smith. "But when you deal with cats, all you've got are the cruelty laws."
"Cats are oftentimes treated like second-class citizens," says Daniel Musher, development director of the Animal Rescue League, in Pittsburgh's East End.
But Smith kept getting called back, and in October 2007, complaints brought him to Tiger Ranch again. This time, though, he says he saw a volunteer he recognized as a former animal-welfare officer. That officer, he says, "told me everything was fine and that all the animals were being cared for. I respect her opinion. She reassured me that everything was fine, and after hearing that, I was even more encouraged."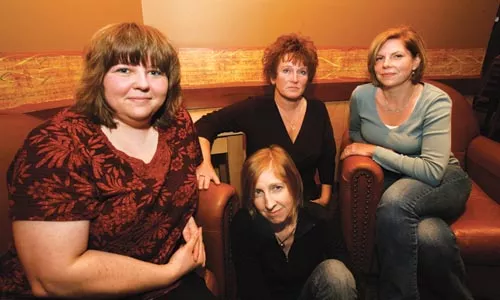 Smith would not identify the officer. (Because the incident will likely be brought up at Bruno's trial, neither Smith nor his boss, Humane Society Director Lee Nessler, were willing to discuss details.) But Urmann says she had to have been the person Smith saw on that visit -- and that she never spoke to him.
"That day Ron Smith showed up, I thought, 'Oh my God, it's finally over. He's going to see what's going on and close this place down.' But it never happened."
And by then, Urmann and her friends were convinced that unless they did something, it never would.

Bruno still has supporters. There have been pro-Bruno rallies and Web sites like Support Tiger Ranch (www.freewebs.com/tigerranch/), which offers buttons, hats and T-shirts for sale.
"Lin Marie is the most caring, compassionate and loving women I know," writes one fan -- "Barbie" -- on the site. "She has put the love and welfare of the animals before anything else. Tiger Ranch will become bigger and better after all of this."
In fact, Bruno's backers contend, if conditions were so bad, wouldn't someone have noticed sooner?
"All of a sudden people are finding things wrong," says Chris DeRose, president of Last Chance for Animals, a California-based animal-welfare agency who has emerged as one of Bruno's chief allies. But "Tiger Ranch has been operating for years without problems."
"That's the point," says DeForest, the veterinarian. "There have been complaints at Tiger Ranch for years, but no one did anything. ... That's why we decided to do this ourselves."
DeForest first began hearing about Tiger Ranch while volunteering for a spay/neuter program. "I began to regularly hear of complaints about Tiger Ranch and that nothing ever came of 'official' complaints made," she says. And while she heard a lot about cats being taken to the Ranch, she rarely heard of any cats being taken out. We "always heard that cats were going there rather than coming out adopted," she says. "That didn't make sense."
Urmann met DeForest, Morrow and Reid through a friend at Voices for Animals, a local animal-rights group. With Urmann working as a Ranch volunteer, they decided, they had an undercover agent who could find out what was really going on.
They went online and bought a buttonhole spy camera for Urmann to wear while volunteering. They conducted surveillance of the property, monitoring who came and went.
In September and October 2007, the women collected their evidence. Urmann shot video, which was released after the raid, showing freezers full of cats, as well as sick and dying animals staggering around the facility.
As they gathered their evidence, they got in touch with Last Chance for Animals, which had investigated claims of animal abuse and neglect around the country. LCA assigned investigator Mike Winikoff to begin a preliminary investigation. In a statement issued last April, Winikoff said, "I concluded that there was evidence of horrible suffering at Tiger Ranch, and requested authorization to conduct a more thorough investigation. My request was approved but then abruptly withdrawn. I've never fully understood why LCA pulled me off of that investigation."
Winikoff no longer works for LCA. He gave a follow-up interview to CP about the case, though he would do so only via e-mail, citing a "legal threat" stemming from the controversy. "As a 20-year veteran of the animal-rights movement, including a decade as an undercover investigator, I remain convinced that Tiger Ranch deserved to be closed," he says.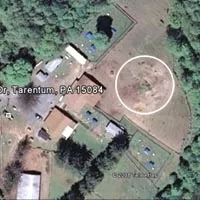 His boss, DeRose, didn't see it that way.
After Winikoff presented him with photos and other evidence, DeRose says he contacted a niece who worked in animal rescue in New York state. She put him in touch with three people who had taken animals to Tiger Ranch, and "they were telling me a different story altogether," DeRose says. "I had to go to New Jersey, so I rented a car and zipped over to Tiger Ranch unannounced. I eyeballed the property, looked in some buildings -- they were very clean -- and saw animals frolicking and happy on the grounds.
"She wasn't harming the animals, and everything she was doing there was up to snuff. And I've staked my reputation on that."
Indeed, after the March 13 raid, DeRose issued a statement defending Bruno: "I have dozens of pictures from people who have visited this place ... and couldn't rave enough about its operation." If the allegations were true, he added, LCA would have "put them out of business as we have done many times before!"
DeRose's support for Tiger Ranch knocked the women back. "We were all messed up after that," says Reid.
In the end, the group turned to Philadelphia for aid. After reading about how the Pennsylvania Society for Prevention of Cruelty to Animals closed down a puppy mill in January 2008, the women headed eastward. Fearful they'd be left hanging again, they made an anonymous appointment -- refusing to give names or the precise reason for their visit -- and flew to Philadelphia to present the evidence to Nelson.
"[W]e decided it was sufficient enough to make us take the case," Nelson says now. And when the raid took place, Nelson says, he was glad they did: "This was one of the most horrific cases we had ever seen."
But as PSPCA officials planned to descend on Tiger Ranch, Urmann says, Bruno got a call from a local humane officer warning her that a raid would take place in the next two days.
"Lin got off the phone and told me about the raid and I asked, 'What did [the agent] tell you to do?'" Urmann recalls. Bruno, she says, had been instructed not to let the agents on the property because they were from outside the county and didn't have jurisdiction. "She was supposed to call the agent, [who] would come down there and help," Urmann says.
Bruno didn't get the chance, though. Urmann says she warned investigators of the leak, and they raided the compound that evening instead.
"We moved up the raid to March 13th as we were concerned that Bruno would be tipped off," says Nelson. "It turns out she was aware that something might happen, but did not have all the facts."
Not everyone was impressed with the way the raid was conducted with out-of-county agents: Ron Smith, of the Western Pennsylvania Humane Society, says he was angered when he heard about the raid. "At any time these folks could have come to us" with evidence, he says, "but they never did."
But by that point, the women had decided that local agencies had conflicting interests. The very people who were supposed to monitor Tiger Ranch, they surmised, depended on it to help take care of surplus cats.
"It was a cozy little club between [Bruno] and humane officers," says Reid.
Adds Urmann: "It was the easiest way for a lot of shelters to get rid of a lot of cats."

Most animal shelters fall into one of two categories: "open door" and "no kill." In a no-kill shelter, pets are kept alive for their natural life spans, but that usually limits the number of animals they can take in.
Animal Friends, for example, operates a no-kill facility on Camp Horn Road, in the North Hills. "We value the life of each animal in our care and are committed to giving each a second chance," Beaver says. Animals there are euthanized sometimes -- if they pose a safety risk, or if their health deteriorates so much that keeping them alive would be cruel -- but the agency won't euthanize one animal to make room for another. Since the facility can hold only about 250 animals, that means animals are sometimes turned away.
By contrast, open-door shelters -- like the one operated by the Animal Rescue League in the East End -- accept all dogs and cats that come in. But there's a downside.
"To help as many animals as we can, unfortunately, some animals are euthanized," says Daniel Musher of the ARL. "We keep the animals absolutely as long as we can, especially if the animal is adoptable." But he says the homeless-pet population numbers roughly 22,000 -- and that's just the locals. Both Musher and Nessler say they gets calls all the time from out-of-staters looking for a place to bring their animals.
Tiger Ranch, meanwhile, was an unusual hybrid. It billed itself as "no kill," but like an open-door shelter, it seemingly never turned cats away. That made it popular with those who were unwilling, or unable, to either house or euthanize cats themselves.
One of those shelters was the Animal Shelter Society of Zanesville, Ohio. Executive Director Larry Hostetler says his group's volunteers drove vanloads of feral cats -- numbering about 50 animals each -- to Tiger Ranch nearly every week for several years.
Hostetler's shelter is open-door, and transporting animals elsewhere is nothing new, he says. Now that Bruno has been shut down, he's shipping animals to far-flung sites in Connecticut, New York, Michigan and Canada.
Taking cats to Bruno could be cost-effective as well. Hostetler says that for the first two years his agency brought cats to Bruno, she charged nothing for taking care of them. Later, he says, she charged a rate of $50 per vanload -- roughly $1 per animal.
By some reckonings, that wouldn't cover the cost of housing a cat for a single day. According to the Web site catworld.com, caring for a single cat costs $21.84 each week. The ARL's Musher says that while it's hard to be precise, since the length of stay and health of an animal can vary widely, a $21 per-week rate is probably pretty accurate for cats.
In any case, a shelter like Hostetler's had little reason not to trust Bruno, since the facility was used by local agencies too. "I always thought Lin was doing a wonderful thing for those animals," says Hostetler. While he acknowledges being "surprised to learn just how many had been on the property," he adds that "we're taking a neutral position on this, and we're going to let the courts decide what happened. Sometimes people have good intentions and things can very quickly get out of hand."
Indeed, disease can strike a large population of cats quickly, and one high-ranking animal-shelter official -- who would not be quoted because of the pending legal action -- told City Paper that "[w]hen you're dealing with a cat colony that large, things can turn on you in a second." Humane officers may well have not seen conditions earlier for that reason, he says.
But the official adds that in some cases, Bruno may have been "used by shelters and other people so they could dump their cats off of their books and onto someone else's."
Winikoff, the former LCA investigator, thinks that's precisely what happened. "I found animals being dumped [at Tiger Ranch], and kept alive, just so people could say 'at least we're not killing them,'" he wrote to CP. "I found an incredible amount of suffering being caused simply to relieve people of the guilt of euthanasia."
In fact, the whole no-kill approach is hotly debated. Even a reputedly extremist group like PETA -- the People for the Ethical Treatment of Animals -- opposes the no-kill concept as it is currently practiced.
"There are between 6 and 8 million animals going to shelters every year," says Teresa Chagrin, PETA animal care and control specialist -- and "you can't build cages to the moon.
"Most people live in a child's fantasy world," she adds. "There are no big farms to keep the animals happy and healthy until they quietly and painlessly die. ... I have enough to take care of my two cats and a dog. For anyone to care for 100 or 200 animals properly is pretty much impossible." (Bruno reportedly had no full-time staff; Urmann says she never saw more than a half-dozen volunteers and that was on a weekend.)
While stressing that she was not commenting on Tiger Ranch per se, Chagrin says that in some cases, no-kill shelters rely on animal "hoarders" who "call themselves sanctuaries or rescues. The no-kill movement legitimizes them and, as always, it's the animal who pays the highest price. ... We have people loading unwanted animals into trucks and dumping them somewhere else because nobody wants to euthanize their own animals. Well, guess what? Nobody else wants to do it either. So transporting them out of your jurisdiction isn't helping the situation. It's just making it someone else's problem."
"I think it's unfair to accuse no-kill shelters of creating issues like what happened at Tiger Ranch," cautions Beaver. Animal Friends and other responsible groups "understand that simply warehousing pets -- whether in our own shelter or at other locations -- is not a humane solution." Such groups focus on "aggressive and creative adoption" programs instead.
In fact, Bruno's lawyers and supporters say the Tiger Ranch raid might have been a politically motivated attack on the no-kill system.
Bruno, DeRose says, has been made into a villain because she believes animals should die natural deaths -- even when those deaths are painful.
DeRose acknowledges that while he personally would probably euthanize animals sooner, "Those are [Bruno's] beliefs. She's making the animals comfortable and she caring for them until the end. It's not exactly how I would do it, but she is a very compassionate, caring person doing what she believes is God's plan."
DeRose charges the PSPCA with getting involved in the dispute to score points against the no-kill system, and because it would make a good episode for the group's cable-TV show, Animal Cops. As for the video evidence against Tiger Ranch, "You can take a video and edit it any way you like to get any result that you want."
Nelson rejects that charge. Animal Planet, which hosts the Animal Cops show, is "not part of any decision about our casework," he says. "I think anyone who has actually seen the evidence we uncovered at Tiger Ranch ... understands that we were there to help the cats and nothing else."
And the no-kill debate, he says, is a red herring. The PSPCA itself operates no-kill facilities, he points out, and is building a no-kill sanctuary outside Philadelphia, Nelson says.
"There is a place for these kinds of facilities if they're done right and provide a terrific environment that will actually save animals and not hasten their deaths," Nelson says. "The raid on Tiger Ranch wasn't about the no-kill movement. It was about stopping the unconscionable suffering of the hundreds of animals that were there. ... We saw animals suffering with disease, their feet were bleeding, their eyes were falling out of their heads, and there were large number of cats buried in pits."
"People accuse me of trying to get 15 minutes of fame through this," says Urmann, whom Tiger Ranch supporters have labeled "Urmann the Vermin" in online message boards. "I've been threatened and cursed for what we've done. But those people didn't see the things that I saw, and I'll live with those sights and smells for as long as I live."

As Beaver points out, until Bruno's trial, "Only Ms. Bruno can provide an answer to what happened at Tiger Ranch. We can speculate that it was simply a compassionate, well-intentioned person becoming overwhelmed -- or perhaps there was more going on."
The larger question, she and others agree, is how to prevent such cases in the future.
"The raid and media coverage that accompanied the raid focused on some of the sickest cats in Bruno's care," Beaver says. "But certainly, we were dismayed by what we saw in these reports. But we believe that this case can also be a strong educational tool for our community about the realities of feral cats and cat overpopulation."
Chagrin says the problem will never go away as long as the pet population continues to boom out of control.
Says Beaver, "What is clear is that the problem of stray and feral cat overpopulation is not a problem that one person can hope to solve alone. The solution lies in a collaborative effort between private individuals, communities, local governments and animal-welfare organizations." Local agencies have already begun work on a stepped-up program to spay and neuter feral cats and return them to their colonies, she points out. Other, smaller animal-welfare groups have already been doing that for years.
In the meantime, though, the PSPCA's Nelson says shelters have to take more responsibility to monitor facilities like the Tiger Ranch. "We as an animal-welfare community must ensure that we understand, check and verify where our cats are being sent to.
"If it is too good to be true, it just may be."