With the state facing a multi-billion-dollar deficit and a proposed tax increase in Gov. Tom Wolf's first budget, Pennsylvania Rep. John Payne says he doesn't want to miss any opportunity to infuse dollars into the state's coffers.
That's why in February, Payne, a seven-term Republican legislator from Hershey who serves as the chairman of the house gaming oversight committee,  introduced legislation to legalize online gambling — from slots to poker to state-run fantasy sports leagues — in the state.
"I think now is as good a time as any," Payne says. "It's been up and running in New Jersey and Delaware for more than a year now and we have hard data to look at and examine.
"Maryland is looking at expanding, and there are casinos in Ohio and West Virginia that have an impact on our gaming revenues. My attitude as a businessman for 30 years has always been, you have to stay competitive. It's better to get this going now before everyone else does."
And he's not alone. In addition to Payne's measure, two other bills have been introduced in the house. One, from Republican state Rep. Nick Miccarelli of Delaware County, would legalize only online poker. Another, from Bucks County Democrat Tina Davis, is very similar to Payne's bill, but seeks a higher tax rate and licensing fee.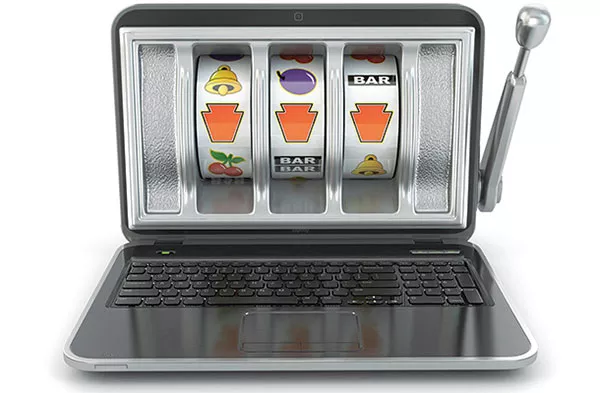 Neither Miccarelli nor Davis could be reached for comment for this story, but Payne tells City Paper that at a time when the state is in financial trouble, it doesn't make sense to leave any potential revenue on the table. Besides, he says, online gambling already exists in Pennsylvania.
"People talk about online gambling coming to Pennsylvania, but let me tell you, it's already here," Payne says. "People are making bets every day with companies located offshore somewhere. Why shouldn't we legalize it here, regulate it and, instead of the money being shipped to operators in some other country, it stays right here.
"And if we do it, we know it will be fair, and we know there will be safeguards in place to prevent things like underage gambling from occurring."
Mark Tevis, a casino-industry marketing consultant and CEO of the casino-tourism site visitPacasinos.com, agrees that to not capitalize on Internet gambling as a way of generating revenue would be foolhardy, especially when other states are likely to get on board.
"This is a chance for Pennsylvania to be an innovator, not a follower," Tevis says. "I think you're going to see very serious discussions about this, this year because of the budget shortfalls that the state is facing. You have to find new revenues, and I think this would be much more preferred over new taxes."
But will an expansion to online gambling make a real financial difference in Pennsylvania? So far, revenues have fallen well short of predictions in New Jersey, Delaware and Nevada. Is it the revenue-generating panacea that some tout? Simply another form of entertainment? Or, just another way for Pennsylvanians to lose their money? Or, maybe, it's a bit of each, depending on expectations.
"The thing about legal gambling is, a third of the people are against gambling in any form; another third are mildly against legal gambling; and the final third are neutral. Except for casino operators and some lawmakers, no one is really pro-gambling," says I. Nelson Rose, a professor at Whittier Law School in Costa Mesa, Calif., and an expert on gambling issues. "What you end up with are people saying, 'Well, if people are going to gamble anyway, it's better that it's run by the government.' It's a revenue-generator. Legal gambling isn't about anything except politics and money.
"But, most times, legal gambling is oversold by states and that can lead to disappointment. The fact is, revenues from legal gambling will never be large enough to solve a social problem."
In December 2013, in an effort to cure its financial woes and help the town of Atlantic City, online gaming went live in New Jersey.
Republican Gov. Chris Christie, who had vetoed previous attempts at legalization, promised massive returns. His 2014 budget, in fact, estimated total online gaming revenues of $1 billion —providing a nearly $200 million influx of cash to the struggling state. It became quickly apparent, however, that those numbers would never be realized.
In 2014, online gaming in New Jersey generated total revenues of $122 million. The state's 15 percent cut totaled just over $18 million. The first two months of the year saw revenues of less than $8 million, bringing $1.1 million to state coffers.
Given Pennsylvania's size, Payne says the state could conservatively expect revenues of about $120 million annually. "We've got a much larger population than the other states who've already done this," Payne says.
At his proposed tax rate of 14 percent, the state's cut would be about $17 million. If the 28 percent tax rate proposed by state Rep. Davis were to pass, the take would increase to about $33.6 million.
But would that actually make a dent in the state's financial problems?
Jeffrey Sheridan, spokesman for Gov. Tom Wolf, tells City Paper that the governor is "open to having discussions" about online gaming but has taken no position one way or another at this point. "It's something he will look at," Sheridan says. However, Sheridan adds that the state's financial problems — a structural deficit of more than $2 billion, underfunded schools — can't be cured by online gaming. Wolf is also proposing about $3.9 billion in property-tax relief, and that's going to take dedicated revenue streams brought on by a "holistic, fair" tax plan.
"Look, $120 million in new revenues would be a positive for the state," Sheridan says. "But it won't solve these problems that we face."
Rose says the revenues that have come out of online gaming thus far have been "very disappointing." He says Christie wasn't the only one to severely overestimate the amount of money to be made. That, he says, is based on a number of factors.
Because online gaming is still banned by the federal government, some banks and credit-card companies have refused to process gaming payments. Also, because states with legal online gaming won't take bets from residents in any other state, the player pool becomes much smaller, resulting in less money wagered. In an effort to enlarge the player pool for online poker, Delaware and Nevada will soon begin pooling their players to make the game more enticing.
"Right now, it's just too difficult to go online and gamble," Rose says. "First, you don't know if your bank will process your payments, and then say you want to play $5-10 Omaha [poker] at 2 a.m. There are so few players online right now that you might not even be able to find a game."
But what Rose sees as the biggest problems standing in the way of online gaming's success are the games themselves.
"It's a fundamental problem that is just being recognized," he says. "All of the legal forms of gambling in the world are games that were invented in the 19th century or earlier. So you're trying to sell a 19th-century product to a 21st-century consumer.
"Millennials don't like slots and other games that are profitable in land-based casinos. They don't play the lottery because they won't stand for a system where you pick numbers and then wait two days to find out if you've won."
Rose says new consumers, those more likely to play online, want social games.
"What we're waiting on is for someone to develop games as interesting as Candy Crush or Angry Birds that can be used for gambling [and] that casino operators and state regulators can accept," Rose says. "With the level of regulation that gaming receives, that may be a difficult thing to achieve. The successful, profitable Internet-gambling games will look a lot like the most interesting, successful social games."
And that looks to be part of Payne's approach to expanded gambling. He says he wants to give the state's gaming-control board "all the tools it needs to be competitive." His proposal, for example, allows for the pooling of players from other states where gambling is legal and would allow the gaming-control board to determine which games would be authorized for online gaming.
"We want the gaming-control board to be able to do their job, and the last thing we want is for them to have to come back to the legislature to ask for something else," Payne says. "Let's give them the ability to do a bunch of different things. If they can make more money, then Pennsylvania makes more money."