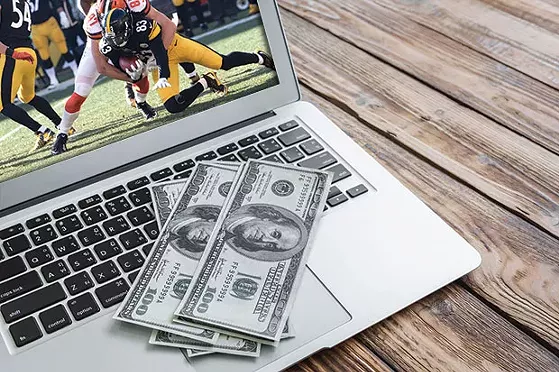 Regulating fantasy sports may no longer be a fantasy in Pennsylvania. Thanks to an already allocated budget allowance of $100 million, Pennsylvania will most likely join a handful of other states in regulating online gambling.
But while online gaming as a whole seems to have broad support, regulating daily fantasy sports (DFS) could create some sparks. The fantasy-sports phenomenon, born out of sports nerds meeting in basements to create pretend sports teams in an effort to win cash and prizes, is now a multi-billion industry with millions of users and million-dollar payouts.
Websites like FanDuel and DraftKings continue to claim their competitions are entirely "skill-based" and shouldn't be classified as gambling. "Our product is all about entertainment value," said Matt King of FanDuel, in an October 2015 interview with PBS' Frontline.
However, a 2015 New York Times investigation showed DFS outlets offer such a wide array of bets on so many different sporting events, that chance has become a much bigger component. Originally, DFS companies felt they shouldn't be regulated because of their skill-based claim, but they have since backed off their hardline, anti-regulation stance. Seven states have passed laws regulating DFS, including licensing fees, taxes and minimum-age requirements for players.
Now Pennsylvania is next. State Senate minority leader Jay Costa (D-Forest Hills) will introduce an online-gaming bill that includes a provision to regulate DFS in the state. Costa spokesperson Stacey Witalec says the senator believes that DFS is gambling, and his legislation is following other states' leads that DFS should be regulated.
"We believe this is a gaming-type product where people wager money and are rewarded based on the outcome of events," wrote Witalec in an email to City Paper. "Whether it involves skill or luck, regulation should be completed."
Costa's proposal includes a $2.5 million licensing fee and a 25 percent tax for a DFS operation. These would be the highest fees and taxes of any state in the country, but Witalec says it's consistent with rates imposed on slots and table games in brick-and-mortar casinos. Also, Costa's proposal wouldn't just regulate daily fantasy sports; the regulations and licensing structure would also govern other online gambling options from slot machines to table games (like blackjack, poker and craps).
"We must be careful not to offer a product at a low rate that might imperil already existing gaming venues where substantial investments have been made in capital and personnel," wrote Witalec. She adds that Costa's bill shows that Senate Democrats are motivated to fund the state budget and believe the bill will satisfy the $100 million commitment already allocated in 2017 state budget.
Marc La Vorgna, a spokesperson for DraftKings and FanDuel, the two largest DFS websites, says the companies are open to the idea of Pennsylvania regulation on their DFS websites, but doesn't believe that DFS should be classified as gambling.
"We are seeking legislation across the country," says La Vorgna, "to make it clear that Daily Fantasy Sports are a legal game of skill and establish consumer protections, and that is what we are doing in Pennsylvania."
La Vorgna says his clients support other legislation that will be introduced by Sen. Guy Reschenthaler (R-Jefferson Hills) and Sen. Anthony Williams (D-Philadelphia). According to a memorandum from the senators, their bill will signify DFS contests as a "game of skill" and will require taxes based on revenue.
Reschenthaler's chief of staff, Aaron Bonnaure, says the bill includes a 12 percent tax rate (still the highest of any state) and will establish a $50,000 licensing fee or 7.5 percent of first- year revenue, whichever is smaller. Bonnaure says this allows smaller, niche DFS operators (he says the state has about 10 currently) to operate, since they don't make enough money to afford the $50,000 fee.
"What people don't understand is there are many small providers, too, that we don't want to exclude," says Bonnaure.
Bonnaure says Reschenthaler's bill could bring in about $200,000 to the state in the first year and potentially a few million dollars over time. However, this bill has no ties to the 2017 budget's pre-allocated $100 million from online gaming. Those monies would come from other regulations on online gambling.
DraftKings came under scrutiny when the New York Times revealed that one of its employees won $350,000 while playing DFS on the site. Since then, many states have established rules barring employees from playing. Also, both DraftKings and FanDuel have failed to turn a profit, which is not uncommon for tech start-ups. However, each of the companies is valued at about $1 billion and each has attracted hundreds of millions in outside investments, and spent hundreds of millions on advertisements.
While La Vorgna and Witalec disagree on many aspects of regulating DFS, they agree on one thing: Pennsylvanians love fantasy sports. La Vorgna says his market research shows that more than two million Pennsylvanians play some form of fantasy sports. And Witalec thinks the popularity of DFS means it's here to stay, regardless of how state legislatures regulate it.
"We believe [people] will continue to wish to play in Pennsylvania," wrote Witalec. "Pennsylvania is a very populous state with very enthusiastic sports fans. Just listen to anyone on Monday mornings talking about any variety of fantasy sports and their leagues, be it football, baseball, hockey, NASCAR, et cetera."