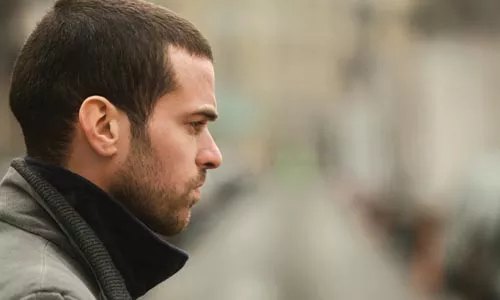 A relatively young man (Romain Duris) receives the news that he may be dying, and he retreats to his Paris apartment, gazing out the window at the lives scurrying below. This is the loose set-up for Cédric Klapisch's (The Spanish Apartment) ensemble dramedy that for the next two hours intercuts between the lives of a dozen or so Parisians (and one man in Cameroon).
This cross-section includes a group of working-class street vendors; a modernist architect and his history-professor brother; a middle-aged single mom and social-worker (Juliette Binoche); bakery employees; fashion models; college students; an immigrant family; and so on.
Some lives just barely cross paths, while other meet-ups become catalysts. Klapisch forefronts these more dynamic stories, while ably shifting between drama, irony, humor and romance. Snippets from one story inform on others. For instance, Binoche's character complains that men aren't interested in strong-willed women over 40, while two other storylines both support and refute her claim.
Naturally, major themes run through everybody's plotline -- embracing death (or its corollary, life), moving forward, and living in Paris, lovingly depicted by Klapisch's camera.
Like any major city, Paris is made up of lots of moving pieces -- old and new, in harmony and in conflict, strangers and intimates. While Klapisch makes tracing these lines simple enough, his touch is relatively light. (He has some fun depicting the history professor selling out by making a cheesy TV program that rolls up the city's sacred history with the profane new medium. Plus ça change ...)
As similar works have noted, even the millions of anonymous souls in one sprawling city at least share humanity -- and in this particular case, as noted by the always-sage taxi driver, the propensity for complaining. Yet Klapisch's film suggests that perhaps all the grumblers should, like his protagonist, just take a moment and more thoughtfully assess their lives. In French, with subtitles. Starts Fri., Dec. 4. Manor