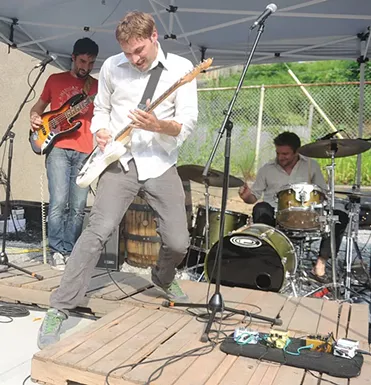 Last week, we looked back at the things we loved (and didn't love) about music in 2015. This week, some of our writers offer their music-related predictions, recommendations and wishes for 2016.
A South Side Music Festival
Local music showcases are popping up at the rate of vape shops on East Carson Street. This year, along with existing showcases like the Deutschtown Music Festival and RANT, we saw the inaugural editions of the Strip District Music Festival, Bloom-Fest and Layer Cake Festival. There's no better crash course in what's happening in the Pittsburgh music scene than attending one of these blowout festivals. But, unlike those vape shops (popcorn lung, bruh!), there's plenty of room for more. Maybe in 2016 we'll see the inaugural South Side Music Festival? I know a few vape shops that could host.
— Brian Conway
Earlier Shows
You know what I love even more than your band? Sleep. If you're playing Brillobox or the Rock Room at 10 on a Sunday night with two openers before your set, I'm sorry, but … No. Props to Drusky Entertainment for booking shows at Cattivo, the Smiling Moose and Spirit that get things going by 6:30 p.m. It'd be swell to see even more early concerts that enable me to scream along to Mitski or Hop Along, then be home in time to clean my dentures and catch some Golden Girls.
— Caralyn Green
An Easier Way to Sync Music Among Devices
The Target exclusive edition of Adele's 25 came with three bonus tracks, so naturally — like a trillion other human beings — I bought it. Imagine! A compact disc! How quaint! Trouble is, the only place I can listen to it is in my car. If anyone has tips on how to sync a CD with a disc-drive-less MacBook Air and a smartphone on which I listen exclusively to Spotify and podcasts, please advise. Otherwise, I'll be that driver bellowing "Water Under the Bridge" at red lights until the album starts to skip. Remember that? Scratched CDs? Oh, nostalgia.
— Caralyn Green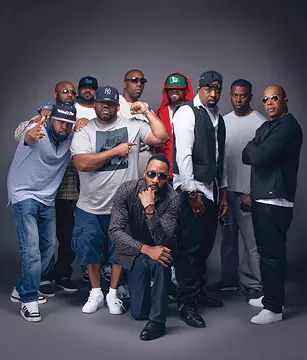 Top Potential Music Apps of 2016
FilterFish: Removes all traces of a band/artist/story from your social-media experience, like Eternal Sunshine of the Spotless Mind, but for annoying musicians. The Sun Kil Moon beef with War On Drugs? Never heard of it.
BiPartisance: If you love a musician but hate their politics, use BiPartisance to see what they'd look like on YOUR side. Ted Nugent wearing a Planned Parenthood shirt. Bruce Springsteen riding an elephant. Kid Rock wearing a HilDawg mask. The Dixie Chicks singing the Halliburton theme song.

Is It Aerosmith? Shazam but just for Aerosmith. "No" mostly, except sometimes.
UndrDog: Search a band, get the LEAST popular content regarding that band. Least-read interviews, least listened-to songs, least-saved pictures.

Actually… Shazam but for correcting people ("Actually, Paper Planes is just a sample from The Clash" or "Actually, her name is Kathy Perry").
ShowDscribr: If you can't make a show, buy them a ticket and pay for their transportation and they'll go to it, call you and describe it for you, moment to moment. Song titles cost extra, but they'll describe the vibes for free.
Wu Tang Album Generator: Enter your middle initial and the street where you grew up and it generates a double-album of never-before-heard Wu-Tang classics just for you.

— Alex Gordon