The Confession. A 9-year-old Catholic boy faces his first time in the box having committed no sins, which means he can't become a "real Catholic." So he and a friend set out to make some harmless mischief, and two people end up dead. It's well done, if predictable, and it introduces Tanel Toom as an emerging director of serviceable thrillers. U.K., 26 min.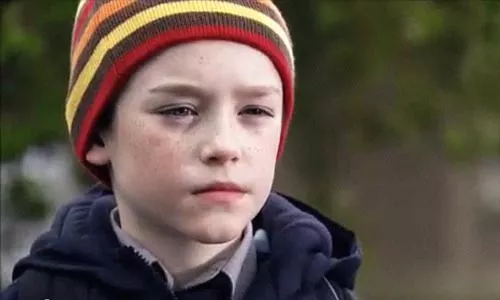 The Crush. The demure lad in Michael Creagh's film challenges his beloved teacher's fiancé to a duel -- and arrives at school with a loaded gun. It's a bit contrived, but the ending packs a lot of irony into the film's fleet 15 minutes. Ireland, 15 min.
God of Love. "You can't control who you love," Raymond (writer/director/star Luke Matheny) says at the start of this middling outing. The black-and-white photography is handsome, but Raymond -- a kitschy lounge singer who throws darts as he performs -- is not, and Matheny's film is just a routinely eccentric New York story that feels too much like a recycled episode of Bewitched. USA, 18 min.
Na Wewe. Ivan Goldschmidt's tense mini-docudrama is set in Burundi, where Hutu soldiers hold a group at gunpoint, looking for Tutsis to assassinate as a Belgian visitor, at once terrified and spellbound, looks on. The fact that the tormentors can't tell who's who underscores the futility of it all. Belgium, 19 min.
Wish 143. If you're 15 and dying, and you get one wish from a charity, what would you request? Think long and hard -- and you've got it. David's play for a lay in Ian Barnes' film is sad and charming, a reminder that there's nothing better than death to make you feel good about being alive. U.K., 24 min.
Let's Pollute. Geefwee Boedoe's banal short is a faux instructional film about the history of waste and filth in industrial society, reminiscent of satirical cartoons made half a century ago, and therefore about as original. USA, 6 min.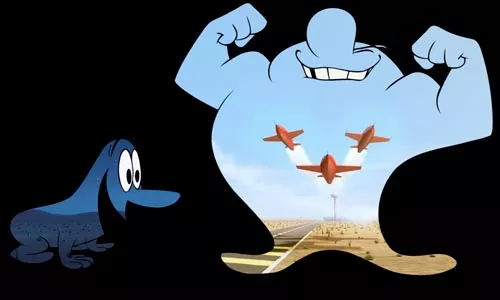 Day and Night. The two eponymous entities come to terms with the yin and yang of their existence. Directed by Teddy Newtown, it's a typically playful Pixar romp, unfortunately underscored with spoken words that trumpet its already obvious theme. USA, 6 min.
Madagascar, Carnet de Voyage. Bastien Dubois's film is an intriguing animated travelogue, a look at the "turning of the dead" burial custom of Famadihana culture on the former colonial island, glimpsed through the eyes of a visitor as his journal pages come to life. France, 11 min.
The Lost Thing. The huge red round metallic title "character" sits unnoticed on an Australian beach until a slightly melancholy bottle-cap collector happens upon him. It's alive, too, and so begins a well-intentioned meditation on individuality and loneliness that ends like a Blind Melon video, minus the Bee Girl. Australia, 15 min.
The Gruffalo. An all-star cast of British voices -- Helena Bonham Carter, Robbie Coltrane, John Hurt, Tom Wilkinson -- vivifies this amusing tale about being mindful of what you wish for, written in semi-Seussian verse. It's unlikely even for a fable, but its animated forest is a buffet of carnivorous dangers, especially for the mouse who wants only to be left alone with his acorn. U.K., 27 min.
Screens in two programs of live-action and animated
412-682-4111 or www.pghfilmmakers.org for schedule
Starts Fri., Feb. 18. Regent Square