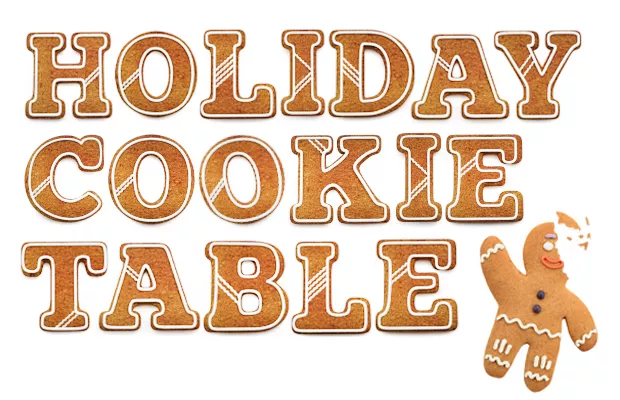 It wouldn't be a Pittsburgh wedding without a cookie table. But why keep the tradition exclusive to happy couples? In the spirit of the season,
Pittsburgh City Paper
is celebrating the holiday cookie table. We're reviewing bakery favorites, family recipes, and grocery store staples until the table is full.
---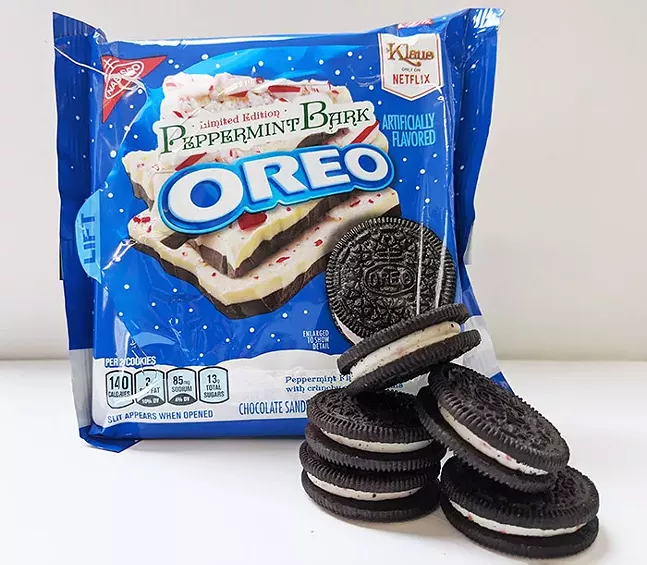 Oreo cookies aren't just chocolate and creme anymore. Today, the century-old cookie has been reimagined into over 85 flavors. Oreo has fully leaned into an obsession with absurd limited-edition flavors (here's looking at you, Swedish Fish Oreo).
The holidays are no different. In full spirit of the season, Oreo has brought back a festive flavor from 2018: peppermint bark.
These seasonal sandwich cookies taste almost exactly like peppermint bark. There's no mistaking that these cookies are peppermint; the second you pull up the "lift" tab, a minty smell fills your nose. The creme even matches the crunch from peppermint bark's candy cane topping with sugary red crystals.
(In truth, the flavor — besides the crunch — isn't much different from Oreo's standard mint flavor. And, like the mint, it's hard not to finish an entire package in one sitting.)
Dunking Oreos in milk is an age-old tradition (they are "milk's favorite cookie," after all), and the peppermint flavor brings out all kinds of possibilities. Try the cookie in hot chocolate for a warm spin on milk and cookies, or take it to a whole new adult level with some Bailey's Irish Creme.
Unlike the standard, red-colored winter Oreo cookies, the peppermint bark flavor does not feature festive shapes on the outside of each cookie. There are no penguins, no snowflakes, and no ice skates. Instead, the cookies are decorated traditionally with the word "Oreo." This is a big disappointment.
But despite its lack of holiday style, the peppermint bark Oreo sits high on the list of actually good store-bought, prepackaged holiday cookies. There's no telling how long this flavor will be on store shelves — limited-edition flavors seem to disappear as quickly as they are released — so pick up your package sooner rather than later!