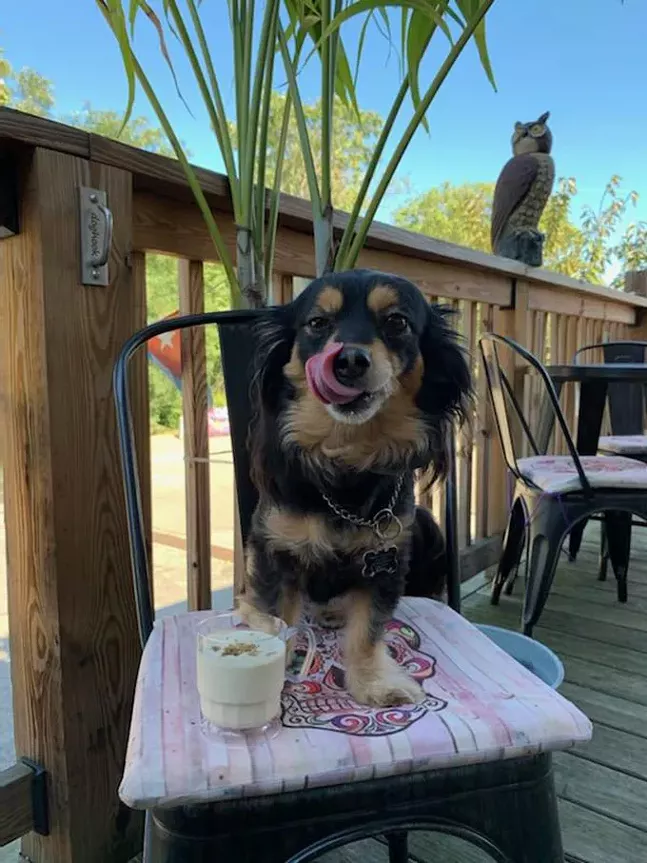 It's not hard to find a dog-friendly restaurants and bars in Pittsburgh. Grist House Craft Brewery in Millvale is so dog-friendly that they created an entire Instagram page dedicated to pups at the brewery. It's not uncommon to see them lounging underneath tables at cafés year round. But finding a spot where you and your pet can both order a drink is a different story.
Starbucks was the first major chain to use the term puppacino (coffee, but for your dog), a novelty, pup-sized cup filled with whipped cream. The "secret" menu item was a complete hit with dog owners and in no time, other restaurants were incorporating dog treats onto their menus.
Some Pittsburgh establishments are taking dog-friendly to a new level, offering menus and dishes designed just for dogs, so you and your pup can both enjoy a midday pick-me-up at your favorite café.
The Big Easy Dog Daze & Cafe
12 McCandless Ave., Lawrenceville
The Big Easy Dog Daze & Cafe has it all: doggie daycare, grooming, an animal hospital, and their own version of a puppacino.
The hospital cares for all animals — even ferrets — but this one-stop shop for pet owners offers a dog specific menu of ruff-freshers ("cats just don't like to eat anywhere else but their house," points out practice manager Becky Frazier). On the short menu of dog-friendly treats are pupsicles (made from banana, soy yogurt, and peanut butter) and two slushies: the pitt bull and cocoa dingo. Both doggie drinks are made with soy milk and ice, the pitt bull blending in peanut butter and the cocoa dingo adding carob powder.
Frazier points out that all of the treats are delicious (even for humans), but when the dog drinks it, they "know it's good."
The Pittsburgh Sandwich Society
pghsandwichsociety.com
If your pup isn't a coffee fan, try The Pittsburgh Sandwich Society's dog dishes. There's an entirely separate society for dogs on the food truck: Winston's Crunch Society. Track down the mobile sandwich eater and treat your pup to a PB Milkbone sandwich, a three ounce ground beef patty, or grilled chicken.
And, don't forget condiments: The crunch society has four meat-flavored sauces: petchup, muttstard, mutt-n-aise, and bark-b-q.
Page Dairy Mart & Millie's Homemade Ice Cream
pagedairymart.com
millieshomemade.com
Dogs deserve ice cream too. (Also, there's nothing more adorable than a pup licking an ice cream cone.) Treat your pet to a soft serve cone topped with a Milk Bone at Page Dairy Mart or visit one of Millie's locations for a puppy cup.