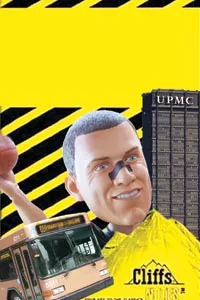 Jan. 1: The Steelers name quarterback Ben Roethlisberger their most valuable player. It will be the highlight of his 2010.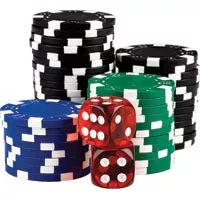 Jan. 5: The state Senate approves legalizing table games, like poker, blackjack and dice, at casinos.
Jan. 6: Seven former Pa. House Democratic staffers plead guilty in the "Bonusgate" corruption investigation that uncovered legislative staffers doing campaign work.
Jan. 7: Duquesne University announces that the school is putting NPR affiliate 90.5 WDUQ-FM up for sale. A sale never materializes, though the station goes on to break records during pledge drives throughout the year.
Jan. 7: City police sergeant Eugene Hlavac is fired after his girlfriend alleged he dislocated her in the jaw in December. Hlavac is later acquitted of the charges, and re-instated to his job with back pay in September. A city appeal of the re-instatement is pending.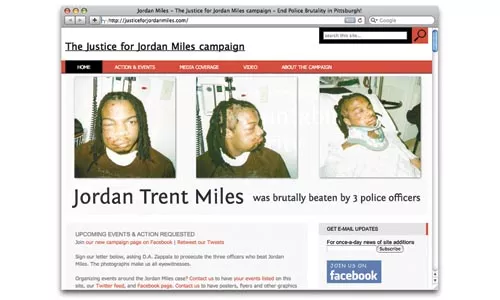 Jan. 12: Jordan Miles, a CAPA High School senior from Homewood, is beaten by city police officers Richard Ewing, Michael Saldutte and David Sisak. Police allege Miles was sneaking around a residence with what they thought was a gun, and that he resisted their efforts to subdue him. Miles alleges police attacked him without identifying themselves. Charges against Miles are later dropped, and he sues the officers and the city. The officers are on paid administrative leave while the case is under federal investigation.
Jan. 12: The state unseals a bid worth $128 million for gas drilling rights on state public forest lands.
Jan. 21: The Citizen's Police Review Board goes to court seeking police records from the 2009 G-20 Summit to investigate police conduct. The documents it eventually gets are heavily redacted.
Jan. 31: UPMC Braddock closes its doors, as activists and neighborhood residents continue to protest. A day prior, a judge rejects protesters' efforts to keep the hospital open.
Feb. 2: Pittsburgh City Council approves a prevailing wage law that guarantees hotel, grocery-store and custodial workers a prevailing wage -- the average earned by people doing the same job elsewhere -- if their employers receive tax subsidies.
Feb. 5: In what would come to be known as "Snowmageddon," 20 inches of snow in two days buries the region, leaving thousands without power or enough parking chairs. Mayor Luke Ravenstahl is out of town that weekend, celebrating his birthday at a ski resort.
Feb. 7: After waiting nearly 30 hours for paramedics to reach him, Curtis Mitchell dies in his Hazelwood home. He and his partner had made 10 emergency calls over two days, but the roads are unplowed and paramedics insist Mitchell be brought to them. ("This ain't no cab service," one is overheard saying.) One paramedic is eventually fired and a lawsuit is later filed against the city.
Feb. 8: Long-time Johnstown Democratic congressman John Murtha dies of gallbladder surgery complications at the age of 77.
Feb. 28: Pittsburgh Penguin Sidney Crosby scores a game-winning goal in overtime to lead his native Team Canada to a gold medal victory over the United States in the winter Olympics.
March 5: Steelers quarterback Ben Roethlisberger is accused of sexually assaulting a college student at a Milledgeville, Ga., bar.
March 22: Former Beaver County State Rep. Mike Veon and two aides are found guilty in the "Bonusgate" corruption trial. One staffer is acquitted.
March 29: Steelers wide receiver Santonio Holmes faces a civil lawsuit, alleging he threw a glass at a woman at a nightclub. Holmes is traded to the New York Jets two weeks later.
April 6: The federal government rejects the state's application to toll Interstate 80, a linchpin in its transportation funding plan.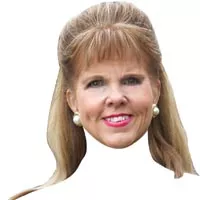 April 7: State Sen. Jane Orie (R-McCandless) and her sister, Janine, an aide to Supreme Court Justice Joan Orie Melvin, are indicted for allegedly using state-paid staff to do campaign work.
April 12: Georgia prosecutors announce they won't be charging Ben Roethlisberger in the Milledgeville incident. He will receive a four-to-six-game suspension from the NFL almost two weeks later.
May 3: Forbes magazine ranks Pittsburgh the nation's most livable city, beating Provo, Utah; Ann Arbor, Mich.; and Harrisburg.
May 18: U.S. Rep. Joe Sestak bests long-time Sen. Arlen Specter in the Democratic primary.
June 3: A malfunctioning Marcellus Shale gas well in Clearfield County spews gas and toxic "fracking fluid" into the sky for 16 hours, increasing concerns about the state's burgeoning natural-gas industry.
June 18: After months of legal challenges from the Citizens Police Review Board over G-20 documents, Mayor Luke Ravenstahl suddenly replaces the majority of the CPRB's members, whose terms had been expired for years.
June 19: After posting unflattering comments about the Pirates on his Facebook page, 24-year-old Andrew Kurtz loses his job as a costumed pierogi racer for the ball club. The firing becomes a PR disaster for the team and, days later, it rehires Kurtz.
June 26: After decades spent hosting everything from Penguins games to rock concerts, Mellon Arena closes to the sweet sounds of James Taylor and Carole King. The folk artists put the arena to sleep with the lullaby, "You Can Close Your Eyes."
July 21: Blaming inadequate state funding, Port Authority of Allegheny County officials announce plans to cut transit service by 35 percent, increase fares and lay off Port Authority employees.
Aug. 9: After a flight from Pittsburgh lands in New York, JetBlue flight attendant Steven Slater becomes a folk hero for cursing out a passenger, activating the emergency slide, grabbing a beer and escaping onto the tarmac.
Aug. 11: Former Pirates pitcher and broadcaster Nellie King dies at age 82 of colon cancer.
Aug. 18: Former Beatle Sir Paul McCartney officially opens the Consol Energy Center, performing hit songs before a sellout crowd.
Aug. 22: The Associated Press reports that the Pirates made nearly $29.4 million in 2007 and 2008, years that contributed to what is now a streak of 18 consecutive losing seasons. Officials from the team, which in September would surpass the 100-loss mark for the season, deny the Pirates are cashing in.
Aug. 31: On the field, it's hard to put a price on the level of Troy Polamalu's play. Off the field, his hair is worth $1 million, according to insurer Lloyd's of London.
Sept. 5: In a big year for Bill Mazeroski, the Pirates dedicate a 14-foot statue outside PNC Park. Weeks later, a copy of the famous 1960 World Series Game 7 -- in which Maz wins the game with a walk-off homer -- is dredged from Bing Crosby's wine cellar.
Sept. 15: Pine-Richland fifth-grader Jackie Evancho's operatic singing earns her second place in the season finale of America's Got Talent.
Sept. 17: The Pennsylvania Department of Homeland Security releases intelligence bulletins compiled by the Institute of Terrorism Research and Response. The bulletins, assembled under a six-figure contract, rely heavily on Internet posts made by law-abiding groups. Later, a federal report reveals that Pittsburgh peace-and-justice advocates were also monitored by the FBI under dubious pretexts.
Sept. 20: During a prostitution sting, Green Tree police chief Andrew Lisiecki takes off his clothes and the suspect "starts to perform a sex act" on the chief before she is arrested.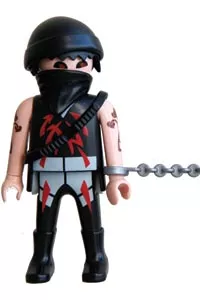 Sept. 21: The American Civil Liberties Union sues the city on behalf of 25 G-20 protesters for allegedly violating their First Amendment rights during a demonstration in Schenley Plaza on Sept. 25, 2009.
Sept. 21: A Chicago company wants to give the city $452 million to lease the city's parking assets for 50 years. The money would stave off a state takeover of the city's pension, but council, wary of problems plaguing a similar deal in Chicago, rejects it.
Sept. 28: Regular local programming ceases at ESPN Radio 1250. The station will become Radio Disney in January.
Sept. 28: Officials from the Citizens Police Review Board announce that the board's solicitors will be resigning Oct. 18 because of a months-long contractual dispute with the city's law department. They eventually reach an agreement with the city in early December.
Oct. 3: Despite "destesting" marijuana, state Rep. Paul Costa is charged with passing a joint during a Steelers tailgate party. In November he's fined $50 for a reduced charge of disorderly conduct.
Oct. 4: The Pittsburgh Pirates fire manager John Russell after the team posts a losing record for the 18th straight year.
Oct. 6: Pittsburgh Public Schools Superintendent Mark Roosevelt resigns to become the president of Ohio's Antioch College.
Oct. 13: Allegheny County jail inmate David Kipp is beaten by guards. Two are charged in connection with the incident.
Oct. 17: After serving a four-game suspension for his off-field behavior, Steelers quarterback Ben Roethlisberger returns to beat the Cleveland Browns. Other than a small protest outside Heinz Field, he's generally given a warm reception.
Oct. 19: Life starts to get rough for Steelers linebacker James Harrison, who is fined $75,000 for knocking two Cleveland Browns out of a game with concussions. The hits start a firestorm with the NFL cracking down on hits to the head, Harrison threatening retirement and being fined twice more in the coming weeks.
Oct. 26: Unhappy with the mayor's plan to lease parking assets to fund the city's pension, city council passes a plan to sell the assets to the Parking Authority for $220 million. The proposal collapses, though, when the mayoral-controlled authority refuses even to study it.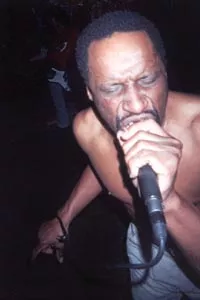 Oct. 28: One of the most distinctive voices on Pittsburgh's rock scene is silenced when Bobby Porter dies of cancer at age 59. Porter had fronted such notable local bands as Young Lust and Thin White Line.
Oct. 30: The West Penn Health Allegheny System announces it will cut nearly 400 jobs system-wide -- 352 of those from West Penn Hospital in Bloomfield.
Nov. 2: Republicans grab congressional seats and control of the House of Representatives during the mid-term general elections. Pennsylvania fares no different with Republican Tom Corbett besting Allegheny County Executive Dan Onorato for the governor's mansion and Republican Pat Toomey beating progressive Democrat Joe Sestak for the United States Senate.
Nov. 4: A spokesman for the Pennsylvania Municipal Retirement System says the city must come up with $3.6 billion in the next 30 years if the state takes over the city's pension fund in 2011.
Nov. 9: Just months after being named the top lender for companies engaging in mountain-top removal mining, PNC Bank announces it will stop providing financing to mine operations that engage in the practice.
Nov. 12: City police officers Ken Simon and David Scarpine are charged with falsely arresting two suspects in September. The officers claimed the men were involved in a drug deal and Simon was additionally charged with stealing $700 from one of the suspects.
Nov. 15: The Pirates hire Clint Hurdle as their new manager. Among his previous accomplishments as manager for the Colorado Rockies: a National League pennant and World Series appearance in 2007.
Nov. 19: The city kicks off the holiday season by kicking ass during Light Up Night. The annual event is marred by a shooting and a brawl near the Wood Street T station.
Nov. 23: The city planning commission votes to tear down the Mellon Arena. Activists have now nominated the building for historic structure status in a final attempt to save it.
Nov. 23: Lawrenceville resident David Japenga is sentenced for breaking windows during the G-20 summit. In protest, vandals break several windows at Oakland businesses.
Nov. 29: Carnegie Museums announces that Tom Sokolowski, the outspoken director of The Andy Warhol Museum since 1996, will resign at year's end.
Nov. 29: A federal appeals court reinstates a lawsuit filed by the West Penn Health Allegheny System alleging that UPMC and Highmark have been colluding to create a regional health-care monopoly.
Dec. 2: Gov. Ed Rendell comes to Pittsburgh to announce he has "cobbled together" $45 million in funding for the financially-beleaguered Port Authority to stave of record-breaking service reductions.
Dec. 7: University of Pittsburgh football coach Dave Wannstedt is forced to resign after failing to win the Big East Championship and secure a BCS bowl-game bid. He will be replaced by Miami of Ohio football coach Mike Haywood.
Dec. 13: Deciding against a national search, Pittsburgh Public Schools replace outgoing superintendent Mark Roosevelt with deputy superintendent Linda Lane.
Dec. 19: Amidst several lawsuits and a recent beating of a jail inmate, Allegheny County Jail Warden Ramon Rustin surprises county official by resigning to take a job in New Mexico.
Dec. 29: City Paper reporters realize that they'll still be writing about pension funds, health-care cuts, natural-gas drilling and city government in-fighting well into 2011.