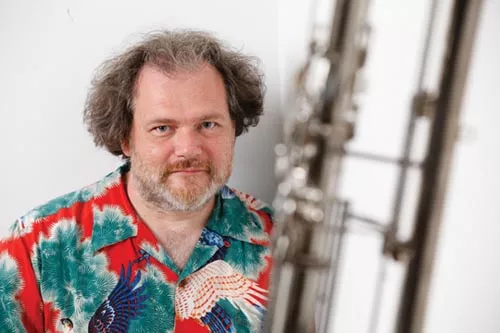 In May 2008, local saxophonist and educator Ben Opie collaborated with Anthony Braxton, the renowned contrabass saxophonist and composer, on a series of Pittsburgh concerts and recordings. Ensemble (Pittsburgh) 2008, a live recording from that weekend, is being released as an LP on SSS Records.
Did you set out intending to make these recordings when you arranged the weekend of concerts in 2008?
All of the public performances were recorded, and this is the third recording to come out of that weekend of events. The first one was a studio recording between Anthony and myself; the second was Anthony's septet, which was released as an online download. And this is coming out as an LP; it's an ensemble of local musicians that he's directing.
What made you want to release this as an LP?
It brings attention to itself. Gino Robair, who was a student of Anthony's and is a longtime friend of mine from California, referred to LPs as "the fetish item." And the concert, at least that part, was close enough to LP length that this could be that special, limited-edition item.
What did you learn, working with Anthony?
One of the most educational things for me was watching him run a rehearsal. He's very relaxed, but he's very in charge. Respectful of everyone, enthusiastic -- he's really on top of his game at all times. And it was great to be inside of the music with him there, working with it.
BEN OPIE ENSEMBLE opens for NED ROTHENBERG QUINTET. 8 p.m. Wed., Oct. 19. Frick Fine Arts Auditorium, Schenley Drive, Oakland. $10-15. All ages. 412-361-2262