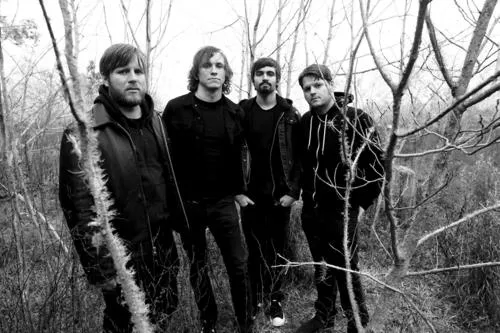 Andrew Seward, bassist of punk-dudes-in-black Against Me!, is exhausted: It's 4:45 p.m., and he just woke up for the day. The Florida-based band is recently back from a stint in New Zealand, supporting last year's decidedly rock 'n' roll record, White Crosses.
You were a fan before you joined Against Me! in 2002. What drew you to the band?
Just what I'm still a fan of: Tom [Gabel] has a very unique voice, a commanding voice. I don't like tough-guy hardcore or mindless punk rock -- Against Me! always struck me as more Creedence Clearwater Revival than NOFX. No offense to NOFX.
White Crosses dropped just about a year ago. What has that year looked like?
So much has gone down; we're not even on the same record label [Sire/Warner Bros.] anymore. We had a near implosion and had to cancel some tours. But what would I change? Nothing. We're alive, and things are good. If shit was bad, I'd probably have a different answer.
What's one tour that Against Me! just couldn't be a part of?
We wouldn't tour with some bullshit white-power band, that's a def no-no. Insane Clown Posse probably wouldn't work out well. On the flip side, we tour with really diverse bands. We never want to go out with punk bands. We're selfish -- we want it to be exciting for us, too.
The first time I saw your band ...
I've got a question for you. Have they started filming Batman yet? If they're filming when we get there, I hope there's a walk-on role.
AGAINST ME! with Screaming Females, Lemuria. 8 p.m. Tue. May 31. Mr. Small's Theatre, Millvale. 412-821-4447 or www.mrsmalls.com