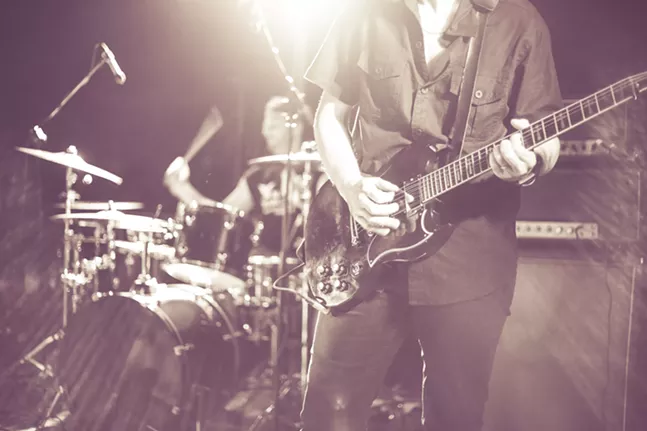 How many covers of your favorite song are there? Fifteen? Fifty? What about over 400? On Sat., Dec. 21, host of 91.3 WYEP's blues program Rob O'Friel will play the 400th version of "Rollin' and Tumblin'" on his show of the same name.
O'Friel became the host of WYEP's Saturday night blues in the summer of 2011. One night, while he was in the process of deciding what he would name the show, O'Friel headed to a local blues show where he heard Eugene And The Nightcrawlers perform a rock version of the song "Rollin' and Tumblin'" and the inspiration for the show's name came to him.
But O'Friel took it a step further when he decided that at that start his program each week with a different version of the tune.
"We always explore a wide variety of music on WYEP, but finding 400 versions of one song is a pretty remarkable milestone," says Mike Sauter, WYEP station manager. "Knowing Rob's passion for his show and for blues music, I wouldn't doubt that he's able to find 400 more."
Hambone Willie Newbern first recorded "Rollin' and Tumblin'" in 1929, and the song has since been covered and reinterpreted by blues and rock artists alike, from Muddy Waters to Cyndi Lauper to Cream.
Tune in to 91.3FM Saturday at 9 p.m. to hear
O'Friel's 400th version of "Rollin' and Tumblin'." See all the versions of the track O'Friel has played here.