As a songwriter, Michael Coomer, who records as Lace Curtains, is interested in seeing all the angles. Lately, he's had his eye trained on Los Angeles.
The title of Lace Curtains' second album, A Signed Piece of Paper, is an allusion to the bogus paperwork given to naive starlets by predatory talent scouts to lure them to the Hollywood of yesteryear. But the album's smartly poppy content is not so lurid, not entirely.
That's because Coomer, who splits his time between Tucson, L.A. and New York, is as interested in upholding the Los Angeles mythos as he is in upending it. Coomer's Los Angeles is not a monolith. It is nuanced and widely sampled. His read on the city is cynical at turns, but also goofy. Call it the midpoint between James Ellroy's L.A. and Larry David's.
A Signed Piece of Paper is an album full of characters. The least likable among them are Hollywood wannabes, sliding demo CDs to anyone who might offer them a leg up. The best of them find virtue in the endless stretches between gigs because they know that true character is revealed in the banal, not in the depths of failure or the heights of success. On "Boardwalk to the Alps," Coomer's raucous Sly Stone character study, he sings "You know a prophet is worshipped in every town but his own / I find it peaceful living piecemeal / here on my own."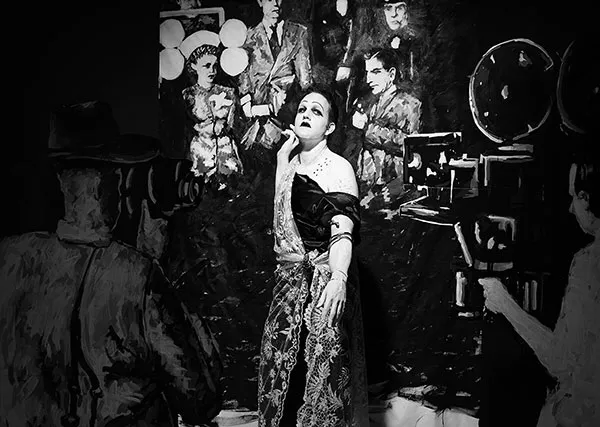 "If someone was going to try and rip on [the record], they'd probably say I was just doing clichés or stereotypes of peoples' lives. But I'm not really trying to tell anyone else's story, I'm trying to tell my own story through other people," Coomer explains. He isn't interested in speaking for the city's denizens, but through them. "I can't possibly say I understand what Los Angeles is like [as] a whole, but I can find little snapshots that create a bigger thing. As the sum of its parts, it can make more sense," he says.
A Signed Piece of Paper hovers across the pop spectrum, buoyant and jangly. Coomer's enjoyment of speaking through his characters is apparent, especially when it allows him to sneak in lines that wouldn't otherwise pass the litmus test of good taste. "Play solitaire alone / Cause that's how it's played / Just wish a queen would come over and lay on top of me," he sings. He's quick to point out the line that separates the work and its creator is a hair's breadth. "There's no way to be an artist and be a human being and make stuff that's not from your own perspective."
Coomer is largely successful in finding the city's seams and tucking into the folds of its heavy cloak. In piling on perspectives, Coomer hopes to capture the energy and vitality in the cacophony of urban sprawl.
"It isn't cohesive unless you can get the schizophrenia of what a Los Angeles traffic jam really feels like," he says. "Anywhere that is that massive is going to make you rethink what you're up to, you know?"