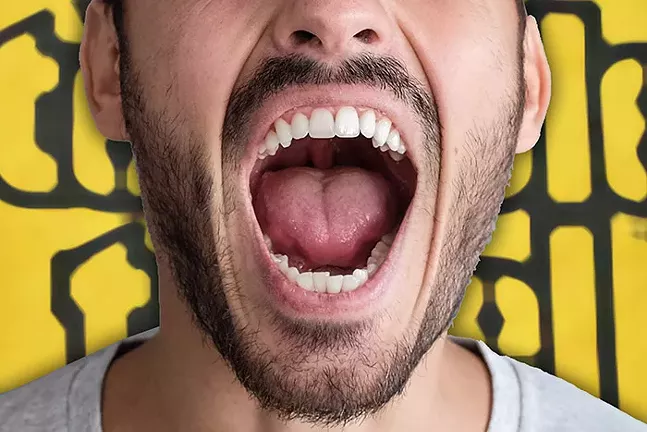 Whichever god you believe in, they failed you last night. If you don't believe in a god, last night is probably why.
For what might as well be the 1,000th time, Tom Brady and his receiving corps of car-dealership middle managers clung to the cloven hooves of Satan and left the Chiefs (and the rest of America) gagging on their hellfire as they drove the Patriots down the field during an overtime that any sane human would have turned off before it started.
The nightmare started with the flip of a coin — a 50/50 proposition, unless you're Bill Belichick. In that case, you have a 200-percent chance of winning not only the coin toss, but also 10-consecutive crane games at the post-game Chuck E. Cheese celebration. I'd even wager that Gronk found a ten dollar bill in the parking lot to cover his token expenses. You did, didn't you, Gronk?
But the world is devoid of justice, so why belabor the point. Instead, grab a slice of Chuck E.'s finest, and ten things that would be better than another Patriots' Super Bowl win.
10. Runaway barges destroying every Pittsburgh bridge and somehow every Primanti's.
9. Mandatory attendance for a month-long Blockchain symposium at the David L. Lawrence Convention Center.
8. Trough-style urinals in every public restroom.
7. A Slow-TV style public access channel featuring Wendy Bell interacting with anybody.
6. Bill Peduto going full-werewolf. No clothes, all hair.
5. An anthropomorphic Mon Wharf that harasses anybody who parks there when it's not flooded.
4. All potholes join forces to create one monstrous sinkhole that swallows the city.
3. South Hills soccer moms and North Hills hockey dads engage in civil war over back-windshield stickers that leaves the city in ruins.
2. Liberty and Fort Pitt tubes get clogged with gelatinous French fry, cigarette butt, Miracle Whip mass.
1. Pittsburgh winning the Amazon bid.