If last year's mind-numbing pension debate taught us anything, it's that Mayor Luke Ravenstahl needs more friends. Ravenstahl sought to bail out the pension fund by leasing publicly owned parking garages and meters. But those efforts were thumped by Pittsburgh City Council -- which later unanimously passed an alternative plan of its own.
In a city where the mayor wields extensive powers, it was a surprising setback.
"The mayor needs five votes" on the city's nine-member council, notes Bill Green, a veteran political consultant. "And he can't get five votes." Indeed, at times during the pension debate, he had only one: that of Ricky Burgess.
"I don't remember a mayor with this many enemies," says Don Friedman, another local political consultant. To be effective now that council has "drifted so far away," Ravenstahl will "either have to scare them back or replace them."
He'll get that chance in this year's May primary. City council's odd-numbered districts are up for grabs, with some of the mayor's sharpest critics facing re-election.
"An independent council is what's at stake" in these city-council elections, says Joseph Mistick, a Duquesne University law professor, "whether in terms of taking what's thrown at them [by the mayor] or being free thinkers who represent their constituents zealously."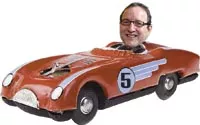 District 1:
Since becoming president of city council last year, Darlene Harris has shifted from a mayoral ally to a reliable partner of Ravenstahl's foes, including Bill Peduto and Doug Shields. It's widely believed that Ravenstahl intends to make the incumbent pay for switching allegiance: Ravenstahl's roots lie within Harris' North Side district. But to date, no challengers have announced their candidacy. For that matter, Harris has yet to formally announce she's running for re-election, though there's little reason to doubt she'll be on the ballot.
And according to observers, there's just as little reason to doubt she'll prevail. "Even if Ravenstahl is upset with her, I don't think he'll be successful" in getting her ousted from office, says Green. "She's got strong political roots."
District 3:
Along with District 7's Patrick Dowd and District 9's Ricky Burgess, Bruce Kraus was one of three winning council candidates pledging reform in 2007. Of the three, Kraus has been the most consistent in opposing Ravenstahl, joining with Peduto and Shields as the nucleus of an anti-mayoral faction.
Kraus took office touting his status as the city's first openly gay elected official. But he may be best known for his efforts to rein in the increasingly chaotic bar scene along South Side's East Carson Street. Such "quality of life" issues have brought him into conflict with the mayor -- whom Kraus has faulted for inadequate policing of the area -- and some bar owners.
Kraus announced his re-election bid Jan. 11. As of press time, no challengers have formally declared their candidacy, though party insiders expect at least one, and possibly two, challengers. Top on the list of potential rivals is Kraus' predecessor, Arlington resident Jeff Koch. A party committeeman and city employee, Koch won the seat after a special election in 2006, only to lose it to Kraus the following year. While Koch could not be reached for comment, records at the Allegheny County Elections Department suggest that his campaign committee still has $11,000 left over from the 2007 race, though there appears to have been no activity since losing to Kraus in 2007.
District 5:
This year was supposed to be Doug Shields' last on city council. The former council president had long mulled a run for the East End district-judge seat currently held by Nathan Firestone, leaving his office open for a bid by friend Corey O'Connor, the son of late mayor Bob O'Connor.
But a Jan. 10 proposal to eliminate Firestone's post has Shields contemplating a run for re-election. And with O'Connor eyeing the District 5 seat -- which stretches from Squirrel Hill to Lincoln Place -- this campaign could turn friends into enemies.
Shields, who formerly served as Bob O'Connor's chief of staff during O'Connor's own stint on council, is not discussing his political plans. As for Corey O'Connor, currently an aide to U.S. Rep. Mike Doyle, he has not officially announced his candidacy. But he tells CP he's "very strongly considering" a bid -- regardless of whether Shields runs again. If O'Connor does enter the race, he won't lack for resources: He has a campaign committee amply bankrolled by $130,000, money transferred from his father's old political committee.
Another potential candidate, Chris Zurawsky, says he's also "very strongly intending" to campaign for Shields' seat. But unlike O'Connor, the president of the 14th Ward Independent Democratic Club says he'd think twice about taking on the incumbent. "If Doug ran for the council seat," he says, "I'd have to reconsider, because Doug's a popular man."
District 7:
The seat currently held by Patrick Dowd is the one the mayor covets the most, says Green, calling Dowd "number one on [Ravenstahl's] target list." Dowd may also be the most vulnerable. He was a favorite candidate of anti-Ravenstahl progressives four years ago, but since being elected, he's sided against the Shields-Peduto alliance as often, if not more, than he's voted with them. But he's also antagonized the mayor, running a bruising campaign against him in the 2009 Democratic primary, and sharply criticizing him on the pension bailout and other issues.
Dowd says he's committed to running again, and he already has an opponent: Tony Ceoffe Jr., the 26-year-old Democratic committeeman and son of Tony Ceoffe, a district judge and long-time Lawrenceville activist. The younger Ceoffe's candidacy comes as little surprise: Ceoffe Sr. actively campaigned against Dowd four years ago, when he beat incumbent Len Bodack.
Ceoffe says council is "at a standstill" and he thinks "new blood" is needed to get government working again. "My number-one goal is to be an advocate for the people of this district, not be a rubber stamp for one faction of council or another," he says.
District 9:
Rev. Ricky Burgess is probably the most reliable vote the mayor has these days.
Burgess has yet to formally announce his re-election bid, though there seems little doubt of his intentions. In the past year, he's proposed a series of reforms intended to address economic inequities that plague his district. Among them: a measure requiring a referendum to approve any property-tax hike. So far, though, his initiatives have garnered little support from fellow councilors.
To date, only Homewood resident Lucille Prater-Holliday has officially entered the race; Prater-Holliday has already attacked Burgess for paying tax bills late. (Burgess paid the back taxes shortly after her complaint was aired on KDKA-TV.) But more candidates may enter the field, including some who have run for the seat in the past. They include former Pittsburgh school-board member Randall Taylor and Judith Ginyard, former executive director of Lincoln-Larimer Community Development Corp. Reached by CP, neither Taylor nor Ginyard would rule a run in or out.