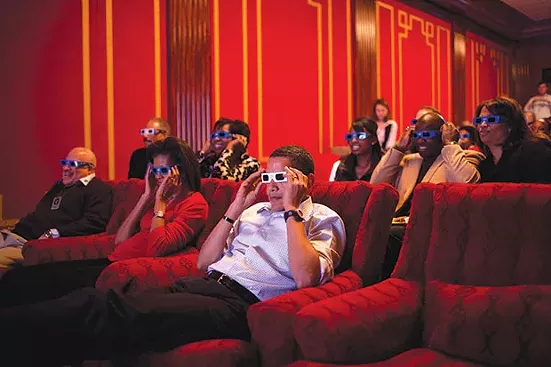 The picture sitting above these words might seem like a strange lead-in for a sports story, but it is definitely a sports photo. It was taken on Feb. 1, 2009, during the Steelers-Cardinals matchup in Super Bowl XLIII. It's also the photo that made me realize I had voted for the right guy less than three months earlier.
When I first saw the image of newly elected President Barack Obama slumped down slightly in a big old comfy chair, feet up watching the Super Bowl, I knew he was our guy. There was nothing stuffy about him. He loved sports and, as we would find out, he loved the Steelers.
"Other than the Bears," the long-time Chicago resident had said a few days before the big game, "the Steelers are the team that's closest to my heart."
It was almost too good to be true. All he needed was an Iron City beer, a Terrible Towel and one of those knock-off Steelers T-shirts from a Strip District street vendor and he was one of us. But that moment wasn't about football; it was about who he was and what he planned to do. He'd been president only a couple of weeks, and already he was working on his economic-stimulus plan. That screening room was filled with bipartisan legislators from Arizona and Pennsylvania.
Obama knows how to bring people together, and his love of sports made him engaging, accessible and, in a way, familiar to the rest of us. He wasn't the stuffed shirt awkwardly throwing out first pitches, or tossing footballs like his arm was a catapult instead of a rocket launcher. Sports made Obama seem regular in a way that other presidents didn't. The Bushes and Reagan seemed the opposite of approachable, and while Bill Clinton tried to project the regular-guy vibe, it never seemed completely authentic.
When the Steelers visited the White House after that Super Bowl win, Obama joined them on the White House lawn to assemble care packages for troops in Iraq and Afghanistan. Was it a photo op? Of course it was, but it wasn't just a photo op: He was using the power of the office to get things done for someone else. And that, I think will be his legacy: He never came off as selfish or as an egomaniac.
To me, he'll be the guy who brought health care to millions of Americans; lowered unemployment to 4.6 percent; stabilized an economy on the verge of collapse; signed a repeal of Don't Ask Don't Tell; and more. He was also the guy who picked the Steelers over the Cardinals. Thanks, Obama.