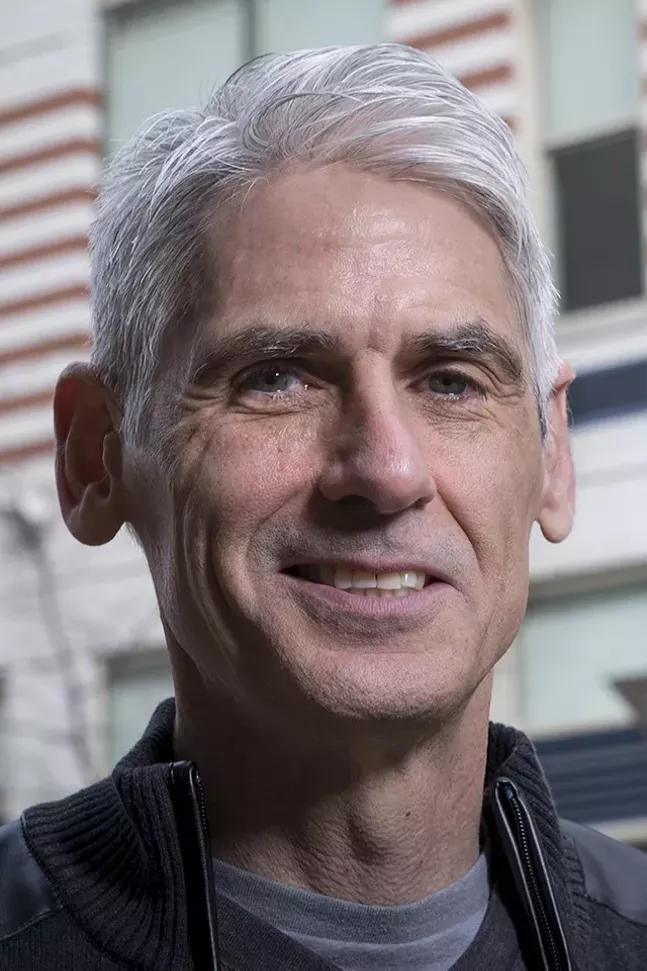 Jim Ray Daniels is best known as a poet. He's spent the last 30 years producing thoughtful, mostly straightforward poetry that focuses on his upbringing as a working class kid in Detroit. He's published a number of collections, including his 1985 debut Places/Everyone, which was awarded the Brittingham Prize for Poetry. Despite the acclaim and prolific output, once in a while, Daniels likes to switch tracks completely, and work on short stories.
"[Short fiction] allows me to do some things I can't do in poetry: character development and dialogue and things like that," says Daniels, who just released The Perp Walk (Michigan State Press), a short-story collection. "I don't have any novels in me, but I like the longer form of the short story."
The Perp Walk is comprised of interconnected stories that track a young man's progression to manhood. Daniels admits the character is a bit of jerk, but the arc of the story will ring familiar to anyone who came of age during the 1970s. There are stories about relationships, parties, and sex, the typical concerns of youth. Daniels writes these tales from varying perspectives and points of view, creating an aspect of doubt about the truthfulness of the young characters.
"One of the things I'm playing around with in the book is, what is fiction?" says Daniels, who lives in Oakland and moved to Pittsburgh when he was 25. "I've been hanging out with writers for a long time, and the expression 'don't let the truth get in the way of a good story' is something I've taken to heart. I'm kind of playing around with different versions of the truth."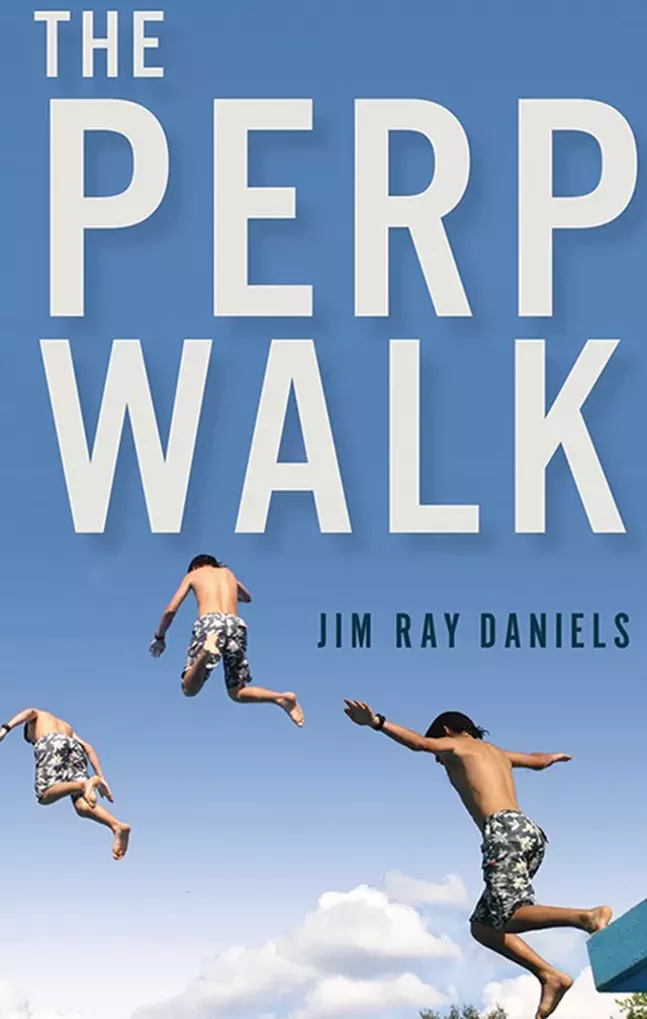 The Perp Walk
acts as a bridge between Daniels' writing pursuits, with a few of the shorter stories having evolved from poems. He also makes another connection in the book: Most of the stories take place in Daniels' native Detroit, but by the end of the collection, there are scenes in Pittsburgh.
Daniels suspects he may have drawn connections between Detroit and Pittsburgh in prior books, "but not that often," he says. "I've had more poems set in Pittsburgh than stories, particularly about my kids when they were growing up here. As we had our family, I ended up writing more poems set here because so much was happening in my life as opposed to looking back on Detroit. But there's obviously a dynamic that goes back and forth, in my head at least, that doesn't always show up on the page."
There's a natural tendency to see Daniels' stories as biographical instead of observational. At a reading in Michigan attended by his parents, a friend from grad school was in attendance.
One of the stories he read was about a character whose parents were divorced. The friend later approached Daniels' mother to console her about the divorce. "My mom's been a pretty good sport about it," he says of the literal interpretations of his work.
While Daniels has a clear affection for the 1970s, he's also cognizant that it's dangerous to let nostalgia overwhelm a story. Each story must be more than just the recollection of an event or memory — it also must be universal.
"I am aware of that [nostalgia] creeping in," Daniels says. "Because someone my age is looking back, revisiting and re-evaluating, actually. A lot of the tension is between how I saw things then and how I see things now. I know I'm older, but I don't know if I'm any wiser. I like to imagine that I am."

BETWEEN THE LINES
Jon Yahalom, author of
Caring for the People of the Clouds: Aging and Dementia in Oaxaca
(OU Press), will visit White Whale Bookstore in Bloomfield. Yahalom, a Duquesne University graduate who lives in Los Angeles, writes about a family taking care of Oaxacan elders afflicted with Alzheimer's disease in Mexico. 7 p.m. Fri., April 26. Free. 754 Liberty Ave., Bloomfield. 412-224-2847 or whitewhalebookstore.com