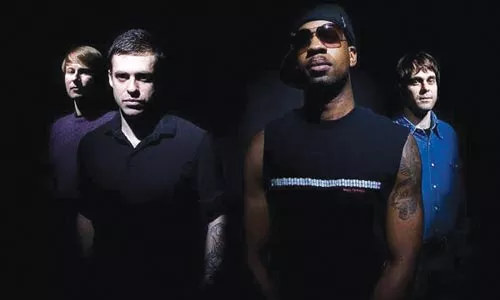 We've all seen what can go wrong when a band tries to forge a signature sound and ends up combining too many elements -- witness Attack Attack!, for example. But rock music is built upon hybridization, and sometimes it goes smoothly: When New York City's Wetnurse released Invisible City last year it received some critical kudos -- and it's not hard to see why.
Wetnurse's frantic vocals and tornadic riffs are reminiscent of early 2000s screamo in the vein of Orchid, but the band cuts a wider swath than that. Plodding, calculated builds copped from mid-paced metal, chugga-chugga breakdowns lifted from hardcore, stop-and-start math action -- they all find a place in the band's oeuvre (and often all in the same song).
In line with the aggro hardcore the band tends toward, singer Gene Fowler's lyrics are angry and existentialist, yet ultimately positive: "Let's go toward, onward and forward / Let's not change me / I can't do safety." The harsh vibes are offset from time to time by downright airy guitar work; in "Life at Stake," for example, amid the frustration rises a riff that wouldn't be out of place on a Yes album.
Invisible City gained acclaim from Pitchfork and Revolver upon its release, and made the PopMatters end-of-year list of top metal albums for 2008. Now's your chance to judge for yourself: Wetnurse comes to the 31st Street Pub on Fri., Nov. 6; local heavyweights Hero Destroyed, Complete Failure and Invader open.
Wetnurse with Hero Destroyed, Complete Failure and Invader. 9 p.m. Fri., Nov. 6. 31st St. Pub, 3101 Penn Ave., Strip District. $7. 412-391-8334 or www.31stpub.com