Every Friday,
Pittsburgh City Paper
compiles a round-up of new releases and second-run films playing around the city. This only covers films that are new to theaters this week; check out what movies opened last week
here
.
---
Strange Negotiations
The documentary follows musician David Bazan through the journey of losing his faith, as he grapples with what it means for his career, and his life. Director Brandon Vedder and producer Ty Morse (a Pittsburgher) will join audiences for a screening.
8 p.m. Sat., Oct. 5. Regent Square, 1035 S. Braddock Ave., Regent Square. cinema.pfpca.org
Shaun of the Dead
The cult favorite horror-comedy stars Simon Pegg as an employee at an electronics store with a dull, regular life, who has to step up to the plate when a zombie invasion comes to town. Who among us hasn't experienced this classic dilemma?
12 a.m. Sat., Oct. 5. Manor Theatre, 1729 Murray Ave., Squirrel Hill. manorpgh.com
Joker
Because movie studios are a bleak and dried-out well of recycled ideas, this is another movie about the Joker, the famed violent nemesis to Batman. In this one, he's played by Joaquin Phoenix. The film has caused a lot of hullabaloo, which you can see by googling "joker."
Playing at the Manor Theatre, Southside Works Cinema, AMC Waterfront, and other major theaters.
Mr. Klein
In this 1976 film, directed by American Joseph Losey, who had been exiled by the HUAC, a French man named Robert Klein is making good money off of Jews trying to sell their goods to get out of German-occupied France. But the tables turn when Klein is mistaken for another Robert Klein — a jew — and has to scramble to prove his aryan ancestry.
Oct. 4-10. Regent Square Theater, 1035 S. Braddock Ave., Regent Square. cinema.pfpca.org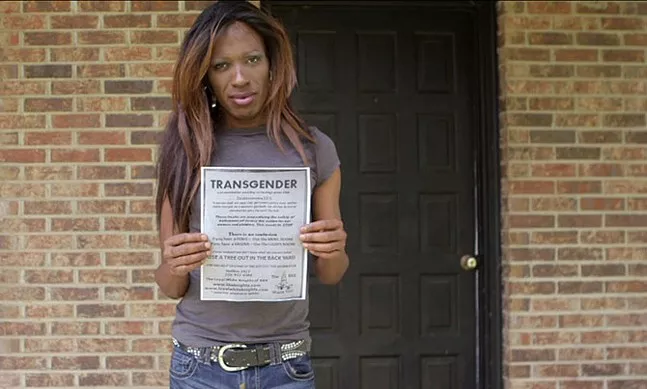 Where Justice Ends
In this documentary about the intersection between the fight for trans rights and the fight for criminal justice reform, trans people share their stories about their experiences, and the inhumane treatment they receive both in and out of prison. This film is part of the Reel Q LGBTQ Film Festival, which you can read more about
here
.
7:30 p.m. Wed., Oct. 9. Row House Cinema, 4115 Butler St., Lawrenceville. rowhousecinema.com or reelq.org
Metallica & San Francisco Symphony: S&M2
If you're a hardcore Metallica fan, then you probably know it's been 20 years since they recorded an album with the San Francisco Symphony Orchestra. If you aren't, then now you know. The band filmed two new live shows with the orchestra, which you can catch on a massive (and loud screen) at Rangos Giant Cinema.
7 p.m. Oct. 9-10. One Allegheny Ave., North Side. carnegiesciencecenter.org