Every Friday,
Pittsburgh City Paper
compiles a round-up of new releases and second-run films playing around the city. This only covers films that are new to theaters this week; check out what movies opened last week
here
.
Since it's October, there are literally dozens of horror/spooky movies playing around the city. They're not all listed here, because we made a horror movie guide ranked by scariness
here
.

The Girl on the Third Floor
An unemployed, recovering alcoholic moves into an old Victorian house while renovating it for him and his pregnant wife. Naturally, his new neighbors tell the man that the house has bad vibes, and as he's renovating the house, the man finds black sludge, haunted marbles, and a mysterious woman who won't stop hanging around.
Now playing at Harris Theater, 809 Liberty Ave., Downtown. cinema.pfpca.com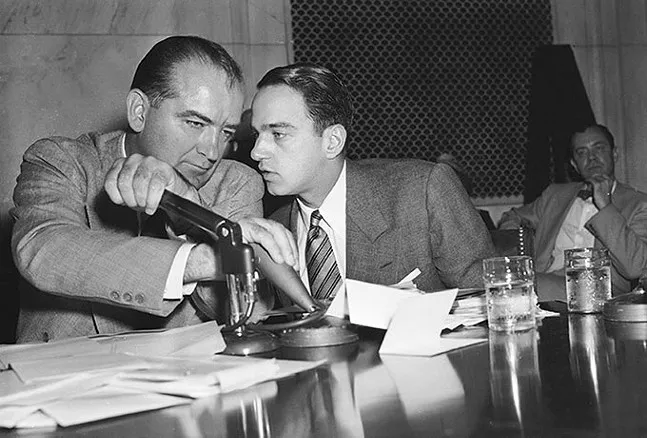 Where's My Roy Cohn?
Roy Cohn was once Trump's personal lawyer, in his 1973 housing discrimination lawsuit. He was John Gotti's lawyer too, and got him off a murder charge. Before all that, he was chief counsel to Joseph McCarthy during his anit-communism crusade, and before all that, he helped convict Julius and Ethel Rosenberg. His career was despicable, and his personal life was complicated. This documentary explores it all. You can read our review
here
.
Now playing at The Manor Theatre. 1729 Murray Ave., Squirrel Hill. manorpgh.com
Jesus is King
Would you pay the price of a regular movie ticket to watch a 35-minute Kanye West IMAX film released in conjunction with his latest album? If you're still a Ye fan at this point, than probably, yes. By his own admission, he asked people working on the film not to have premarital sex, so, do with that info what you will.
Now playing at AMC Waterfront and Cinema Galleria at Pittsburgh Mills.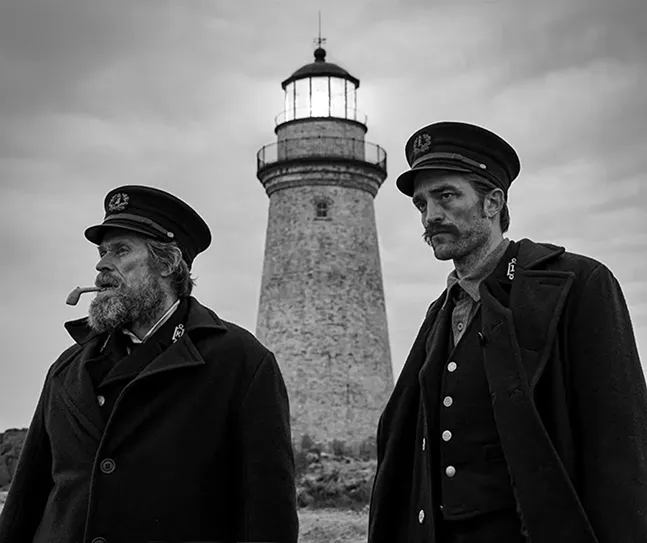 The Lighthouse
Two men, one lighthouse. In this engrossing and disgusting psychological horror film, Willem Dafoe and Robert Pattinson star as a haggard lighthouse keeper, and a mysterious lighthouse keeper's apprentice, respectively. The longer the two of them are in the lighthouse, the more they are driven mad by the sea, and each other. You can read our review
here
.
Now Playing at The Manor Theatre. 1729 Murray Ave., Squirrel Hill. manorpgh.com
Special events
Donate blood/watch blood
People in horror movies lose a lot of blood. While it's too late to save them, you can help out real-life people in need, with Row House Cinema's "Donate Blood & Watch Horror Movies"
event
. The all-day donation coincides with a lineup of spooky, scarring, and terrifying films, including
Hocus Pocus
,
Midsommar
, and
The Texas Chainsaw Massacre
. Blood donors will get a free small popcorn, and you can sign up for a donation appointment ahead of time.
11 a.m.-4 p.m. Sat., Oct. 26. 4115 Butler St., Lawrenceville. rowhousecinema.com

Rocky Horror Picture Show
Pull on your fishnets and tighten your corsets—it's Rocky Horror season! You can catch the cult classic for one night only on Halloween.
10:15 p.m. Thu., Oct. 31 Tull Family Theater, 418 Walnut St., Sewickley. thetullfamilytheater.org
Flea Market: Autumnal Oddities '19
Join
Flea Market Films
for a collection of rare and unique spooky film content, from horror trailers to 16mm shorts. Selections include
Movie Camera Mask
, a 1977 documentary of trick-or-treaters in Carrick, and
Corpus
, a mediation on catholicism by local artist Ana Armengod.
Sat., Oct. 26 7:30 p.m. Glitter Box Theater, 460 Melwood Ave., Oakland.