Every Friday,
Pittsburgh City Paper
compiles a round-up of new releases and second-run films playing around the city. This only covers films that are new to theaters this week; check out what movies opened previous weeks
here
.
Mickey and the Bear
In this coming-of-age story, Mickey, a teenager in rural Montana (Camila Morrone) struggles to come into her own while caring for her veteran, single father struggling with an opioid addiction, with whom she has a complicated and volatile relationship.
Now playing at Harris Theater, 809 Liberty Ave., Downtown. cinema.pfpca.com
Dark Waters
There's a long and ugly history of chemical manufacturers exposing unwitting citizens to dangerous and harmful substances. The latest Todd Haynes film focuses on the true story of lawyer Rob Bilott (Mark Ruffalo) taking on a fight against chemical giant DuPont on behalf of thousands of people poisoned by substances used to make Teflon.
Now playing at The Manor Theatre, 1729 Murray Ave., Squirrel Hill. manorpgh.com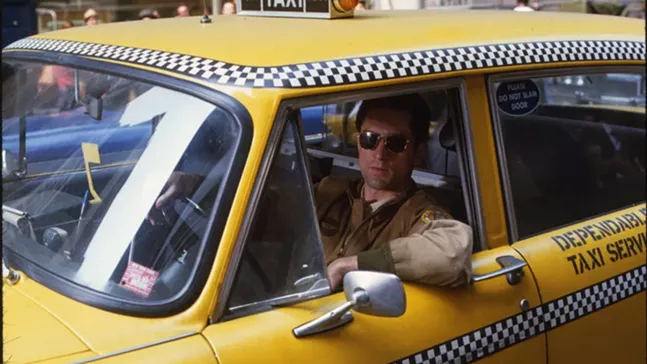 Taxi Driver and hot dogs
You'll need one accessory to really immerse yourself in the New York of Martin Scorcese's
Taxi Driver
: an NYC-style hot dog. Row House Cinema will provide hot dogs (non-meat, too) with mustard and sauerkraut, included with the price of a ticket. Screenings of
Taxi Driver
run all week long, as part of the theater's current theme, Day in the Life: Paris vs. NYC, with a line-up including Olivier Assayas'
Irma Vep
,
Downtown 81
starring Jean-Michel Basquiat, and Francois Truffaut classic
400 Blows
.
Wed., Dec. 11. 4115 Butler St., Lawrenceville. rowhousecinema.org
The Aeronauts
This is a dramatic adventure movie about two people who want to fly very high in a hot air balloon. It's based on the true story of aeronauts James Glaisher and Henry Coxwell. In the film, however, the characters are Glaisher (Eddie Redmayne), and a made-up lady aeronaut named Amelia (Felicity Jones), presumably so they could include some women's balloon empowerment. In the trailer, a older woman tells young Amelia that "women don't belong in balloons!"
Now playing at Southside Works Cinema, 425 Cinema Drive, South Side. clevelandcinemas.com