No matter the month, you can find a Shakespeare performance somewhere. From January to December, some company is rehearsing Romeo and Juliet, or Much Ado About Nothing, or Macbeth. In the summer months, the gamut of Neil Simon comedies lurks -- Lost in Yonkers or The Odd Couple. These are the capital-C Classics. The Rodgers and Hammerstein musicals with their venerable duets and show-stoppers. The yokels of Greater Tuna. The charming British farces. The life-affirming holiday pageants.
But what about the newer stuff -- the modern classics? The plays that remind us that, though theater is an obscure craft, its crafters persevere, as strongly as ever? This fall, consider the recent prize-winners, the accolade-earners -- the plays that still illuminate Broadway and London stages, and then arrive in Pittsburgh, road-tested but low on mileage. Indeed, some have yet to round the block.
For example, nearly everybody knows Who's Afraid of Virginia Woolf?, but its eccentric author, Edward Albee, didn't stop there. His most recent screed is The Goat, or Who is Silvia?, the story of an ordinary man and his unusual attraction to the common barnyard animal. From Nov. 21 through Dec. 14, the Playhouse REP presents this surreal comedy, whose theme (bestiality) reaffirms Albee's reputation as Broadway's most playful provocateur.
Down the street, the University of Pittsburgh Repertory Theatre will perform The Clean House (Oct. 15-26), Sarah Ruhl's twisted comedy about a Brazilian housekeeper whose mother was killed by a perfectly told joke. A unique take on humor, class tension and cancer, The Clean House will likely rival The Goat for weird social commentary.
Not surprisingly, Carnegie Mellon Drama takes on the most avant-garde of all, The Other Shore (Oct. 2-11), Gao Xingjian's abstract vision of people looking for Nirvana. We'd describe it more thoroughly, but The Other Shore defies description; written in 1986, the play includes disconnected scenes, eschews plot and character development, and requires its actors to "neutralize" themselves. Neil Simon this is not.
Quantum Theatre offers the most cerebral treat of all -- a world-premiere adaptation of John Berger's The Museum of Desire (Nov. 6-23). Berger is a renaissance man: a writer, theorist, aesthete and activist. His short story, a mystical tale of art-gallery romance, finds three-dimensional life in the Frick Art & Historical Center, one of the stateliest museums in town, and a perfect fit.
Experimental theater is nice and all, but you may seek something a little less eyebrow-raising. And nothing is more embedded in the real world than Frost/Nixon (Dec. 2-7), a docudrama about talk-show host David Frost and his historic 1977 interview with Richard Nixon, at the Benedum Center courtesy of PNC Broadway Across America. Was a goofball Englishman really the right candidate to expose Nixon? Did Tricky Dick really slip up on camera? Peter Morgan, acclaimed screenwriter of The Queen, penned this drama as a telling postscript to the Watergate scandal.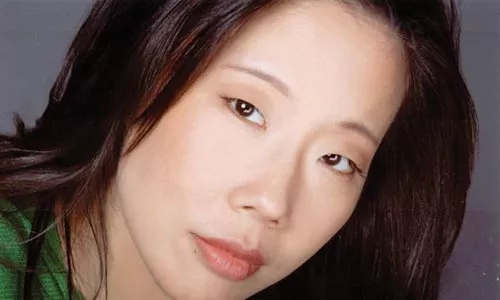 All this anguish and tragedy can give you a headache -- especially in overcast autumn -- so take a break from all the pondering with Long Story Short (Oct. 23-Nov. 16), a world-premiere musical at City Theatre. Inspired by David Schulner's play An Infinite Ache, real-life couple Milburn and Valerie Vigoda co-composed this revue about relationships; think of it as a fast-forwarded version of love and courtship, from first meeting to golden years.
But the hometown favorite will most likely be Radio Golf (Oct. 2-Nov. 2). Most theater-going Pittsburghers know August Wilson, and most are aware of his epic labor of love: the Pittsburgh Cycle, a 10-play series that covers every decade of the 20th century. The Pittsburgh Public Theatre has staged every episode of this cycle, from Gem of the Ocean (taking place in the 1900s) to King Hedley II (the '80s), but the saga's final installment, completed by Wilson just months before his death, in 2005, makes the vision complete. This acclaimed drama couldn't be more relevant: A popular African-American lawyer runs for mayor of Pittsburgh. He plans to revitalize the Hill District, and all he has to do is raze a mythic Victorian row-house. Do we root for progress or preservation? Wilson's final masterwork is among this critic's all-time favorite plays.