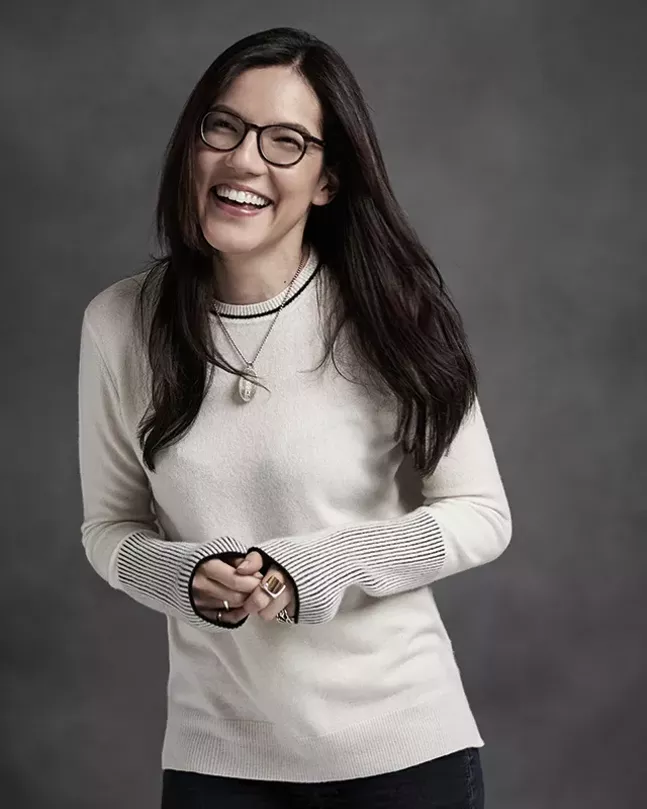 Most people who encounter odd or unusual situations either dismiss or forget about them. Sloane Crosley does not forget. She documents her peculiar interactions in a new collection of essays, Look Alive Out There (Picador/MCD).
A few examples:

• While writing at a friend's remote cabin in California, she was shot at while trying to sneak into a hot tub with a neighboring pot farmer.
• An exchange of gifts with an older neighbor in New York City led to Crosley leaving a present of a yoga mat — with a package of Hostess cupcakes attached.
• And what seemed to be a perfect apartment in Manhattan became a nightmare when the teenagers next door began to party most nights at deafening decibels. Crosley's solution? Deploying 600-watt halogen lights that lit up the yard "as if a helicopter were preparing to land on it."
These experiences might fall flat in the hands of a lesser writer, but Crosley manages to find humor and grace in most situations, even when a reporter's tape recorder crashes and she agrees to answer the same questions via e-mail.

Crosley comes across as naturally funny, but the bar for humor writers is high. They not only have to be engaging in print, but are expected to be entertaining in public appearances.
But Crosley thinks anyone who is perceived as having a talent faces similar expectations.
"This is not specific to humorists or writers in general. Haven't you ever been introduced with superlatives in advance?" says Crosley. "'This is Rege, he can recite the Rime of The Ancient Mariner! Go to it, Rege.' And you just feel like this cymbal-bashing monkey when all you wanted to do is drink bad wine and go. It's that same feeling, only very public. That feeling of knowing you have something to offer, maybe even something that's worth the superlatives, but of simultaneously not wanting to get people's hopes up."
Crosley is one of the more versatile writers working today. She's published essay collections, interviewed stars including Keanu Reeves, Bill Hader, and Amy Poehler, penned book reviews, and written two novels, Read Bottom Up and The Clasp.
But Crosley doesn't let the successful multi-tasking get to her head. "I'm better at some things than I am at others," she says. "This is not false modesty — though perhaps my versatility extends to that as well — it's that I am not primarily considered to be a journalist or screenwriter or book critic, though I am those things. So, for example, if I stumble upon a story about a love affair between two long-dead painters, or if I have a funny story about my first job, I have multiple genres in which to put these ideas. But I have to choose carefully."
As someone who has been on both sides of the table, Crosley is eminently qualified to discuss the art of the interview. She's been subjected to a fair amount of questions that are barely worthy of a high school newspaper Q&A.
But step back, she says, and consider the circumstances.
"You're really in the soup, as a writer in 2019, if you forget how fortunate you are that anyone in our scatterbrained, catastrophist, celebrity-obsessed culture wants to talk to you," Crosley says.
"I have empathy for talk show hosts, morning and night. Because they are interested and maybe they did just read your book the night before and maybe that does mean 'essays' get called 'stories' or they just giggle and rehash the plot of your novel to your face. So what? If they were James Wood, they'd be James Wood. They're just trying to do their jobs."