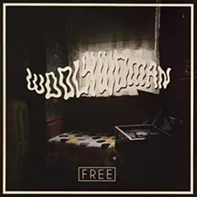 Wooly Woman
Free
(Self-released)
woolywoman.bandcamp.com
Brought to you by former pro BMX biker Gregory Smee, this set of upbeat and summery psych-pop has a strong retro-'60s vibe. It also brings to mind the work of similarly minded '90s Welsh bands like Super Furry Animals or Gorky's Zygotic Mynci. (The record is also fittingly titled: Smee is an advocate of the free-music movement and isn't charging for either digital or physical copies of Free.) Wooly Woman has a niche in Pittsburgh's burgeoning scene of slickly produced retro rock, but has less of a hard-/blues-rock feel than contemporaries like Carousel or Shaky Shrines. "Strange Eyes," the record's penultimate track and possible lead single (if we lived in a world where rock still received radio play), underwent several permutations in previous releases before emerging, fully formed and butterfly-like, on this full-length.
The Full Counts
First Out
(Self-released)
www.facebook.com/EricVermillionAndTheFullCounts
This collection of rough-and-dirty garage rock from Pittsburgh music vets Eric Vermillion and Mike Quinlan (released in 2015, and shortly followed by an additional acoustic version) is simple, rude and effective. The title is both an obvious play on the fact that it's the band's first release, and a baseball double entendre. And The Full Counts are as unpretentious as they are straightforward. With song titles the experienced listener has heard before, like "In My Head," "The One," "Don't Let Me Down" and the crassly Ramones-y (or perhaps more accurately, Cramps-y) "I Wanna Go Down On You," it's clear that The Full Counts are indebted to their predecessors. Not every garage-punk band has to kill its idols, necessarily.