Greywalker
Beyond All Mortal
[Self-released]
greywalker.bandcamp.com
There's always something a little cartoony about melodic death metal: That's why Metalocalypse exists. And this release features all of the over-the-top hallmarks of the genre, from the dramatic album art to the grim subject matter to the assertively harmonic guitar lines and fast-motion riffs. Yet somehow Greywalker manages, impressively, to keep all of this from tipping over the edge. Beyond All Mortal is a time-bomb of a record: urgent, uneasy and over before you know it. Despite a slightly disappointing scarcity of immediately catchy riffs (these songs are growers), there's an appealing hardcore bent here, and vocals hit an emotive sweet spot, hovering above guttural growls. Plus, recording engineer Matt Very provides, as always, exactly the right amount of aural size and polish.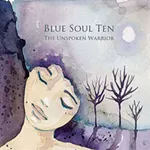 Blue Soul Ten
The Unspoken Warrior
[Greenehouse Music]
www.greenehousemusic.com
The Unspoken Warrior opens with a vintage sample: "What you're going to hear about today is nothing short of a miracle … Living Stereo!" From here, Claye Greene — the composer/producer behind Blue Soul Ten and owner of locally based label Greenehouse Music — primes his listeners for more than just a record. This is meant to be a listening experience. Greene blends ambient trip-hop, lounge and jazz, and tracks are heavily interspersed with soulful female vocals. The Unspoken Warrior evokes the down-tempo electro space-rock of groups like Air and Everything But the Girl — which is to say, this is premium chill-out music.