Stage Hands
Stage Hands
(My Idea of Fun)
www.myideaoffun.org/stagehands
Wildly prolific local artist Brandon Locher is fascinated with finding ways to fill the space. On his self-titled debut LP as Stage Hands, with drummer/producer Gerald Mattis, the songs are brimming with ideas to overwhelm the space. Stage Hands is in a constant state of motion — most tracks start with quiet, ambient passages, before picking up speed with jittery, throbbing pulses, glitches and clicks. Mattis' drumming serves as a reliable anchor, adding a steady, jazzy backbone to much of the LP. Like most of the best current experimental electronic music, Stage Hands smoothly blurs the lines between jazz, ambient and IDM.
— Shawn Cooke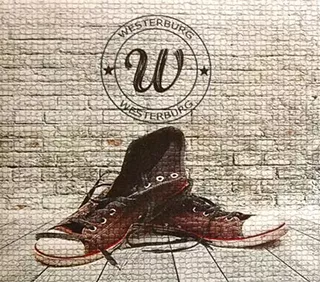 Westerburg
Westerburg
(Self-released)
westerburg1.bandcamp.com
Westerburg brings 12 tracks of classic pop-punk on its self-titled release, which came out in the latter half of last year. Simple and sometimes silly — "You're out of luck, you stupid fuck / She'll make you feel like you totally suck," goes a line in "Pure Rat" — but that's clearly the intention. Most songs deal in the standard '90s pop-punk musical tropes, though there are nods to glam-rock and early rock 'n' roll peppered in as well. There might not be a ton of new ground broken here, but at the same time, the whole thing is done with skill and intention, and there are tracks (like "Need Some Air") that are sweet and mixtape-worthy.
— Andy Mulkerin
WESTERBURG with SHIP CAPTAIN CREW, HARBOURS. 7 p.m. Sat., Feb. 14. Ink Division, 218 Braddock Ave., Braddock. www.pittpunk.org