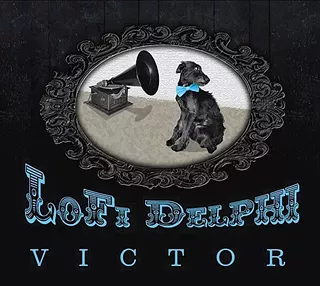 LoFi Delphi
Victor
(Self-released)
lofidelphi.bandcamp.com
Piano pop meets the upbeat indie rock of a decade or so ago on this sweet first release from the band of local scene vets. Sensible comparisons would include bands like Rainer Maria and Mates of State; Becki Gallagher's spot-on vocals anchor six beautiful, melodic tunes on which guitar, keys and bass all take start turns from time to time. Great first effort! (To be released at a joint CD-release show with Paddy the Wanderer; see details below.)
Paddy the Wanderer
The Mastery of Space
(Self-released)
paddythewanderer.bandcamp.com
This four-track release splits between three dirty, swampy blues tracks and one song that's got a spacey, uplifting feel. For the most part, Paddy's first release will appeal to fans of White Stripes-style stuff; that third track, "Worldwide," though, shows the band's versatility (and a nod to Galaxie 500 and similar jangly psych-pop artists). Nice work.
PADDY THE WANDERER/LOFI DELPHI DUAL RELEASE SHOW with CITY STEPS. 9 p.m. Sat., Nov. 22. Howlers Coyote Café, Bloomfield.
Jesse Mader
Breath by Breath
(A-Side Entertainment)
www.jessemader.com
Mader comes out swinging with a blazing-fast flow on this full-length's opening track, "Pop Pop Pop." He then alternates between hard raps and party-rockers, and sometimes combines the two, over a span of over an hour. With assists from local notables like vocalist Tarra Layne, battle-rapper Real Deal and R&B singer Ambition, Mader presents a solid, cohesive effort, telling stories of urban life in a way that's gritty but still hopeful. Expect more big things from Mader and his live band, The Urban Rock Project.