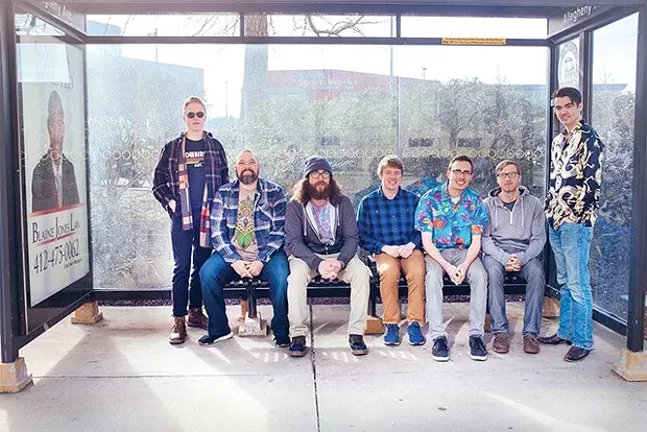 String Machine - "Eight Legged Dog"
On August 2, experimental indie-folk band
String Machine
drops its second LP,
Death of the Neon
, with an accompanying
album release party
at
The Mr. Roboto Project
the following day. To tease the new music, the seven-member band released a music video for the LP's second track "Eight Legged Dog."
"With the music video, we wanted to capture an isolated/doomsday bunker aesthetic to emphasize the lyrical themes of emotional callus throughout the song," says String Machine vox and guitar player David Beck in the YouTube details. "There was no real initial concept, just a collaboration with directors Raffaele Dilullo and Anthony Peduzzi to fully capture the feelings of emotional callus visually."
Secret Eyes - "Never Gave a Damn"
In addition to releasing its melodic, radio-ready tune "Never Give a Damn," alt-rock group
Secret Eyes
recently signed to Ohio-based indie record label
InVogue Records
.
Looking for more songs in the realm of "Never Give a Damn?" Check out Spotify's
Crash Course
playlist, where Secret Eyes' single joins 75 other tracks.
Brahctopus - "Dream Lights"
"Dream Lights" takes Brahctopus' seven-member group to nine, featuring Cameron Ostiguy on trombone and Justin Benzino on the sax. This new single follows
Brahctopus' debut album
,
Mothership
, which dropped in March.